1. Go to the Agenda in your Pigeonhole, and click on Add session.
2. Under Session Type, choose Poll: Quiz.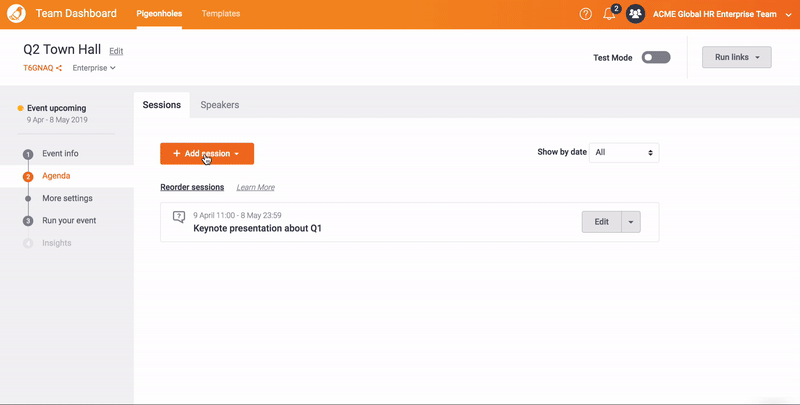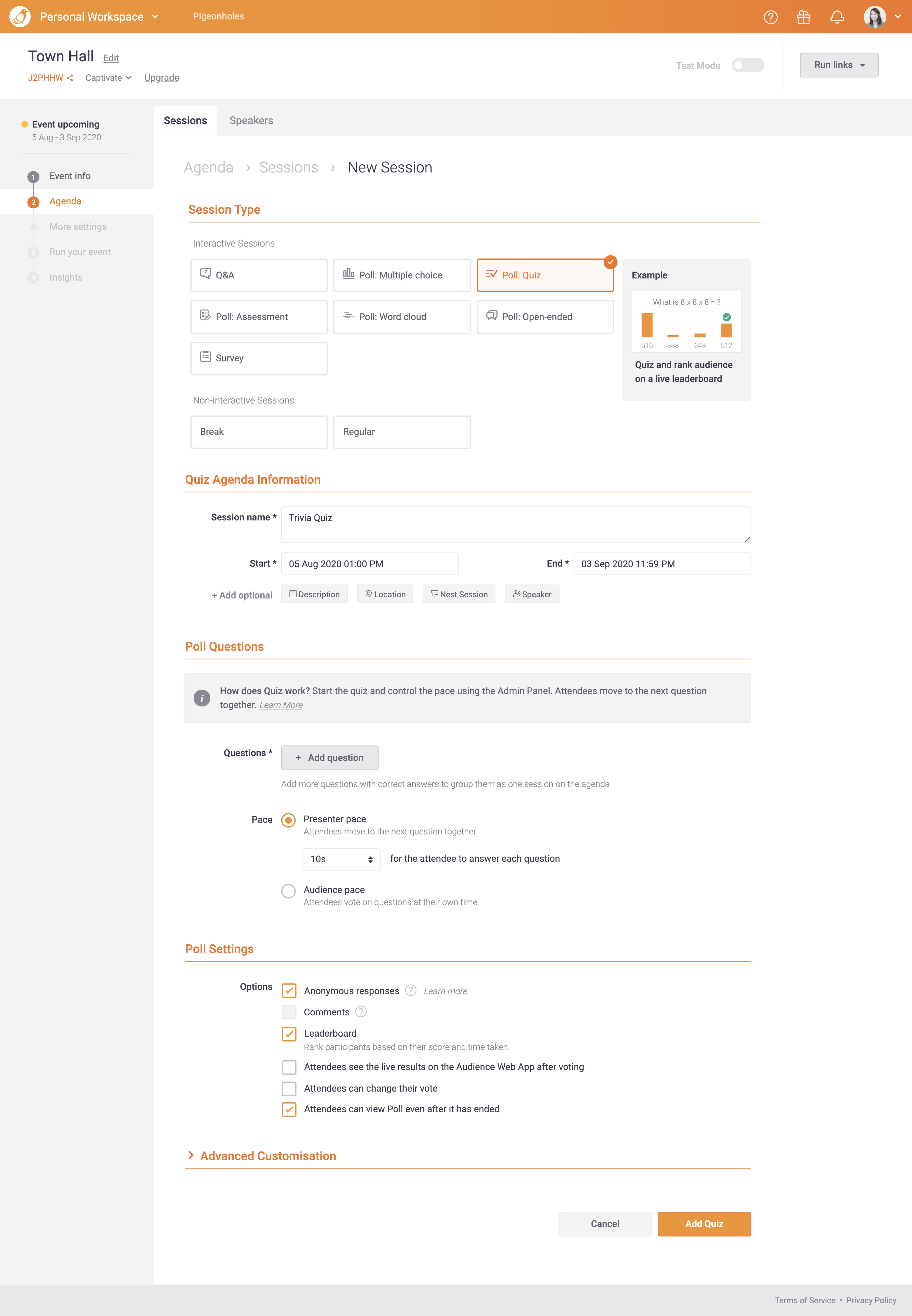 Name
This will be shown as the title of the Quiz session on the agenda.
Start and End Time
Your session automatically goes live at the start time, and closes at the end time. When a session is live, your audience will be able to enter the session. However, quiz set to run on presenter's pace will only begin when the admin clicks on Start poll.
Speakers
You can add Speaker Profiles to be reflected on the agenda, so your audience has more context about who is involved in this Quiz session.
3. Add questions for your Quiz.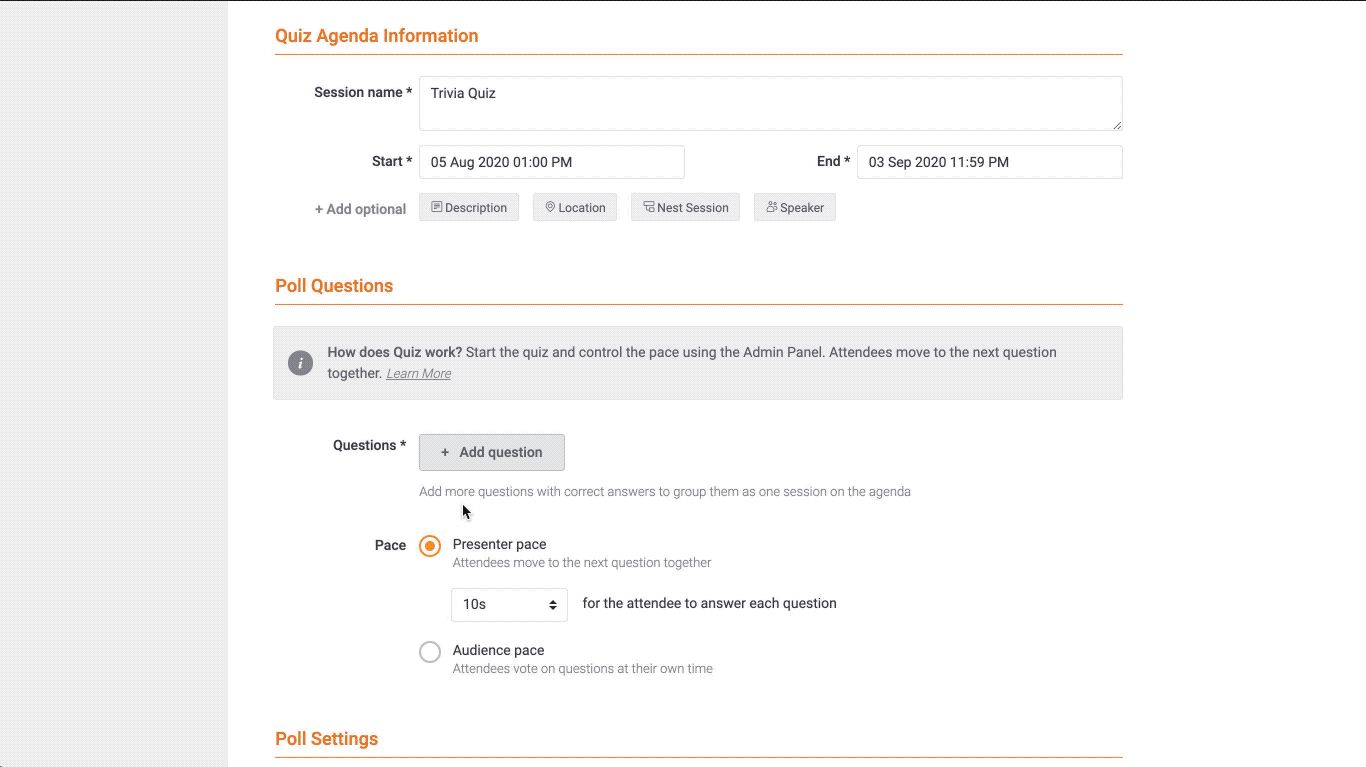 Poll Question
Type in the question you'd like to poll your audience.
Answer Options
Type in the options that your audience can select. You can create up to 100 options by default.
Mark as correct
Select the correct answer by marking it as correct. Only one answer can be marked correct.
Poll question limits per quiz
4. Choose between Presenter pace and Audience pace for your quiz.

Presenter pace
The Audience Web App is synced to the presenter's screen. Attendees will thus move to the next question together, at the pace of the presenter's choice.

On this pace, you can also choose to set a time limit for the audience to answer each question. With the timer on, the audience will advance to the next question automatically after each question's time is up.
Audience Pace
The audience is allowed to participate in the quiz at their own pace, and the Audience Web App is not synced to the presenter's screen.
5. Remember to click Add Quiz to save!
6. Test run your session.
To check or test your setup, you can use Test Mode and open the Audience Web Appand Projector Panel to view it from the perspective of your audience, or practice running your Q&A as an organizer with the Admin or Moderator Panel.