The Admin Panel lets you filter both questions and comments, and comes with an intuitive sidebar.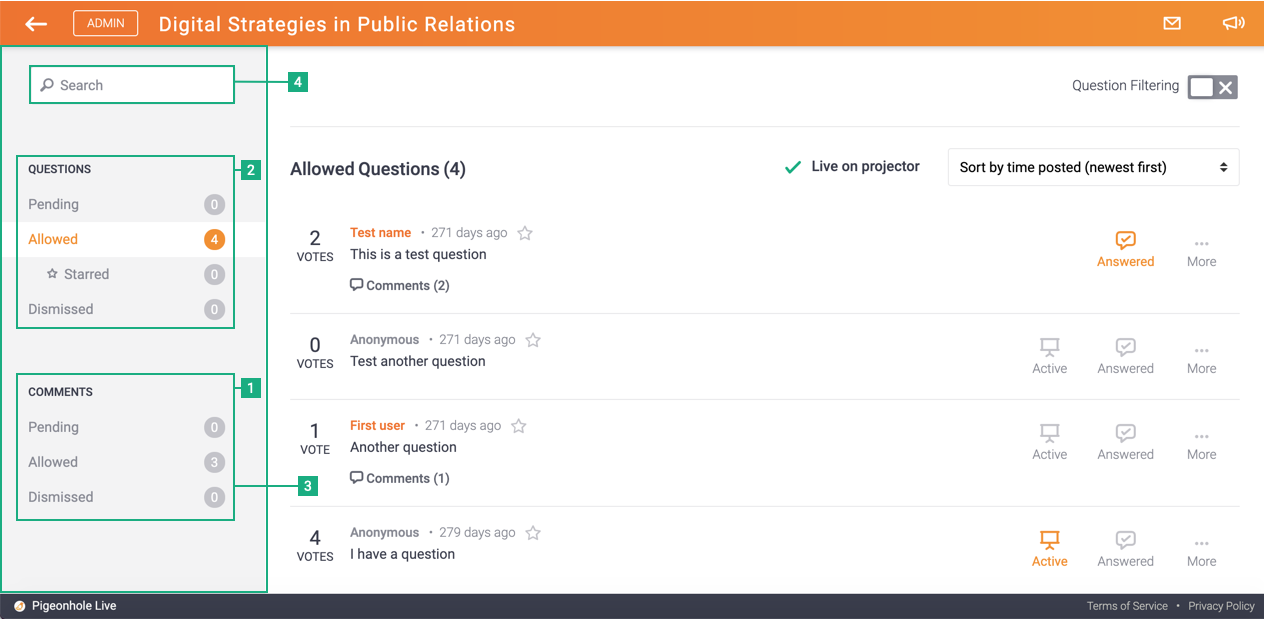 1. Comment Filtering
Filter comments that are posted in your Q&A sessions. It works the same way as question filtering.
You simply choose to "Allow", "Edit", or "Dismiss" any comments that have been submitted. Only after you have allowed a comment, does it appear to the audience. Learn more about how to filter comments in your Q&A.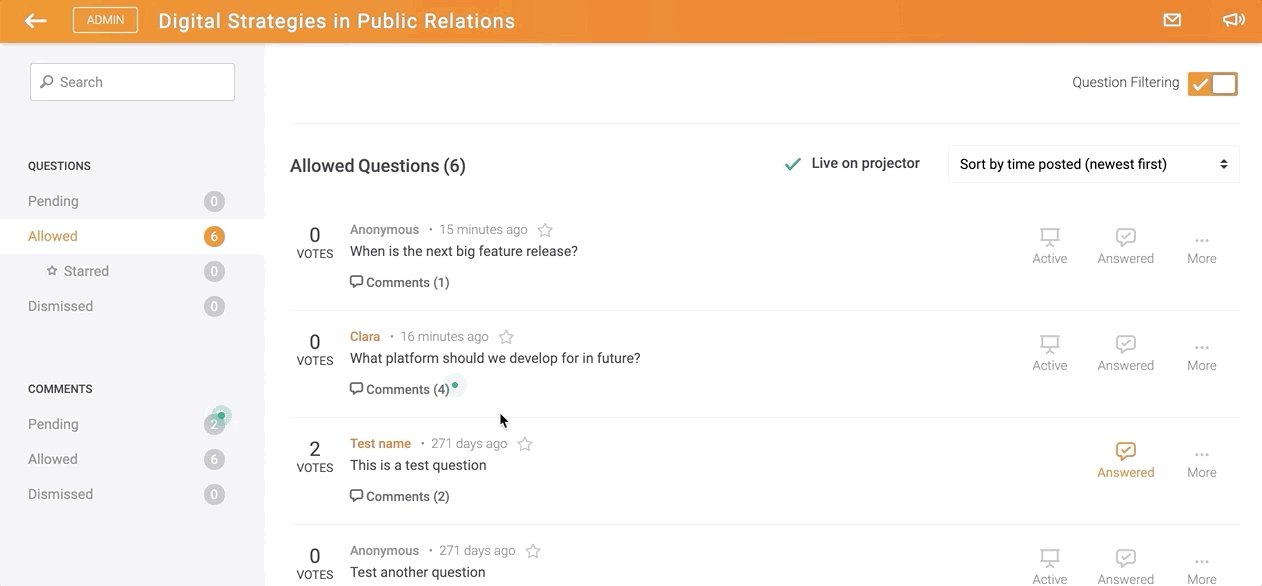 2. Question Filtering
Question filtering remains a core focus on the new Admin Panel, and here's how to filter questions. The main difference is that it is now easier to filter questions in high volume Q&A sessions.
You can find newly submitted questions in the Pending tab, and once you've chosen to allow or dismiss a question, it goes to the respective tab.


3. Intuitive Sidebar
Get a quick overview of the number of questions and comments that are pending your approval, allowed, or dismissed. A green indicator highlights to you any new responses.
You can also click into the sidebar to view the responses in each state, and make any changes quickly.


4. Search Function
The search bar lets you search keywords and phrases in both questions and comments that have been submitted by your audience.
Using the search bar immediately shows you responses that are related to certain keywords or topic, to curate a more focused and relevant discussion.
Compatible devices
| | |
| --- | --- |
| Device | Breakpoint |
| Desktop | above 1023px |
| Tablet | 768px to 1023px |
| Mobile | below 768px |
Learn more about tablet and mobile view of the Admin Panel.

Beyond filtering question and comments, the Admin Panel allows you to: