What is a Multiple choice Poll?
A Multiple choice Poll is an interactive Session where the Admin sets questions and answers for participants to vote at their own pace. It keeps your audience engaged, and it is an excellent way of obtaining useful feedback.
Note
Poll has four Question Types, which are Text/Image choices, Numeric Scale, Draggable scale and Icon rating.
Learn more about Poll Sessions.
How to add a Multiple choice Poll
From your dashboard, go to Agenda > Sessions > Session Type and click Poll: Multiple choice.
Next, go to Multiple Choice Agenda Information

and fill in the required fields.

Multiple choice Poll dashboard.

From Multiple Choice Questions, click Add question.
Fill in the Add Poll Question box and click Save.
You will receive a pop-up saying "Poll question added."
Click Add Multiple Choice.
Test run your Session
To check or test your setup, you can use Test Mode and open the Audience Web App and Projector Panel to view it from the perspective of your audience, or practice running your Poll as an organiser with the Admin or Moderator Panel.
Viewing a Multiple choice Poll on the Audience Web App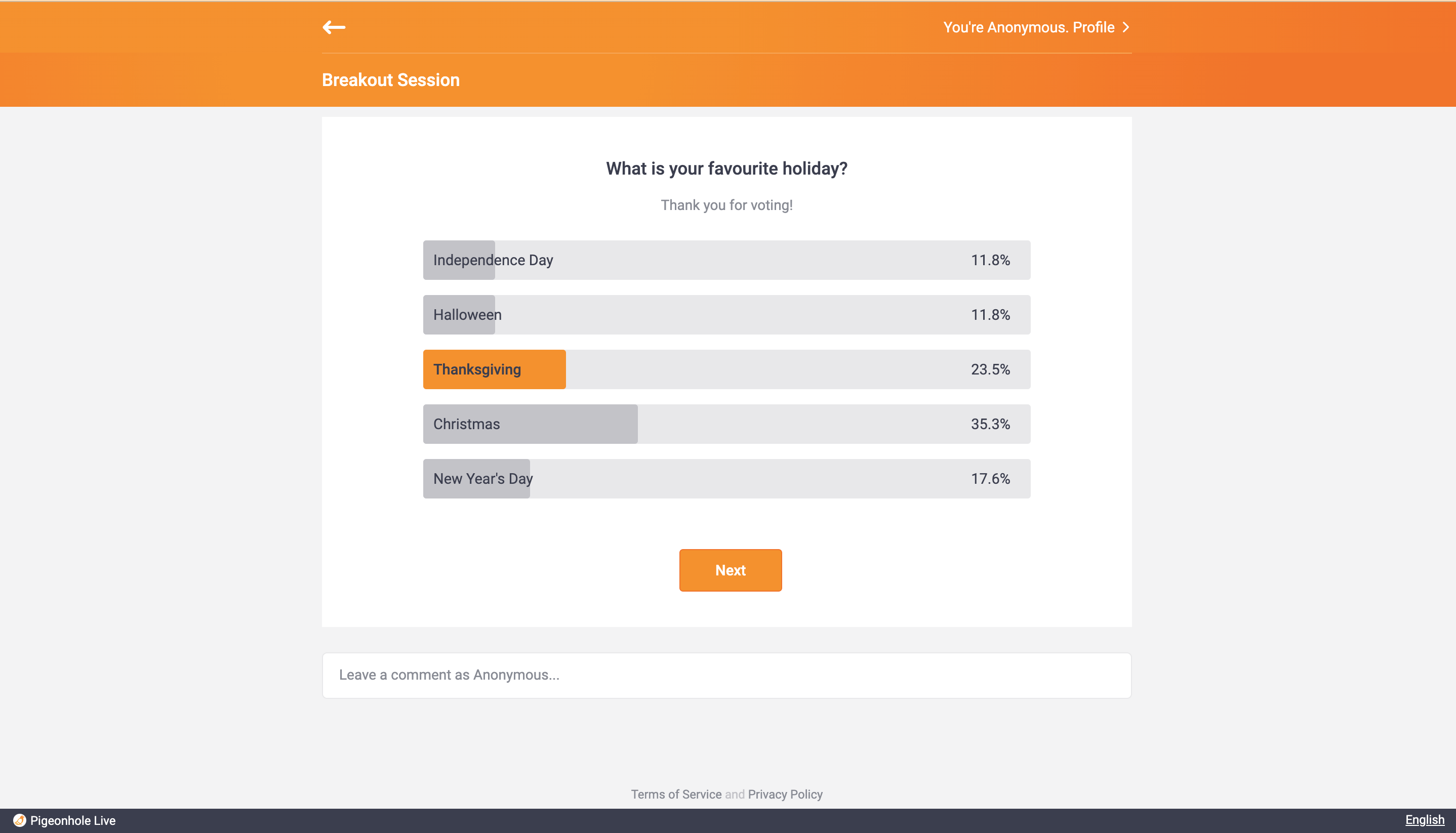 Multiple choice Poll Session on the Audience Web App.