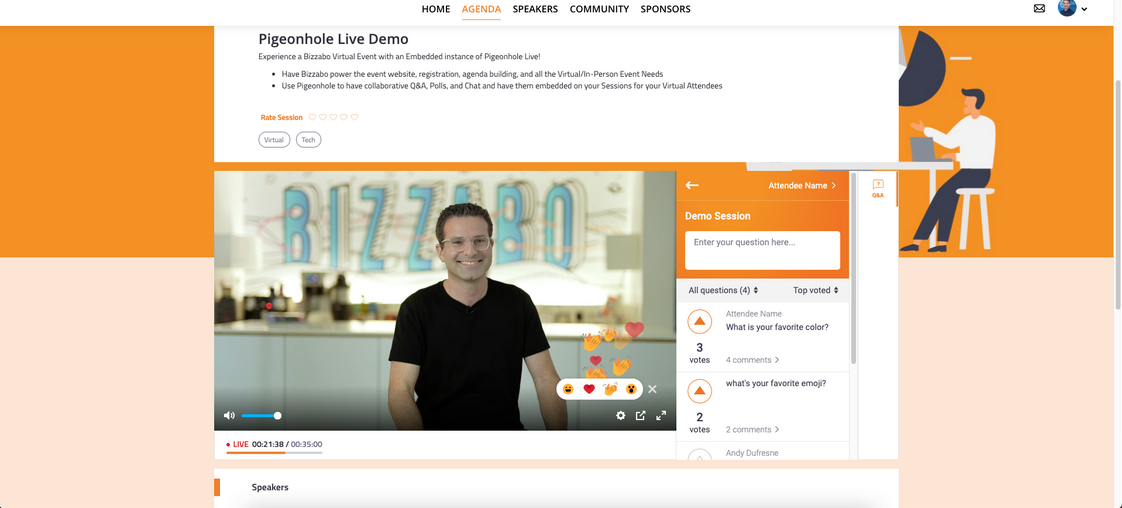 If you're hosting your virtual event on Bizzabo, you can add Pigeonhole Live to sessions in your event to increase engagement and interactivity with your audience.
This integration will support the full suite of Pigeonhole Live features including Q&A, Chat, Reactions, Polls, Quizzes, and Surveys. The integration also supports attendee tracking across browsers and devices, and synchronised sign in to Pigeonhole Live based on registration details.
For more details or access to this integration, please contact your Bizzabo Customer Success Manager.