You can send messages directly to attendees on the Audience Web App. This is done from the Admin Panel, and the message can be sent to attendees Pigeonhole-wide, or only to those in a specific session.

Announcements can be sent without redirect action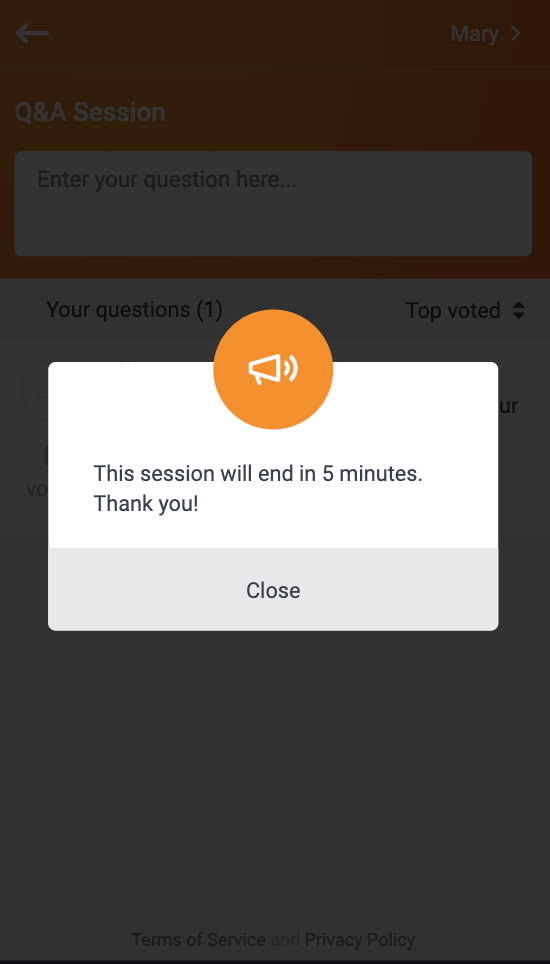 Announcements can also include a redirect action, which can be useful in nudging attendees to participate in a poll or survey.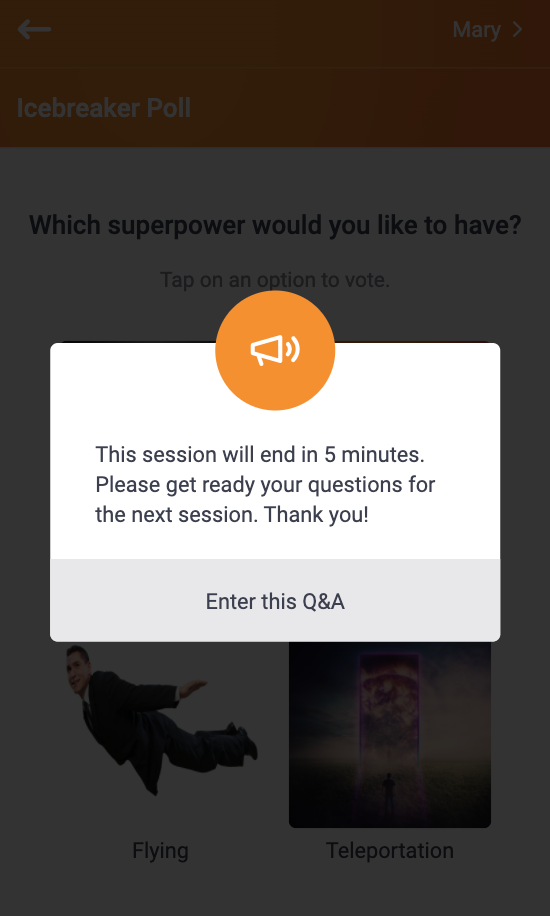 In our pre-launch trials with selected customers, announcements were a highly effective way at increasing participation in polls and surveys. Participation rates were also much quicker!
Announcements does not currently support native push notifications. This means devices will not be woken up from sleep to display the message. Attendees receive the message only when their devices are on the Pigeonhole Live Audience Web App.
All saved announcements will remain in the saved tab even after you have sent them, so you can resend them as many times as you like throughout the duration of your Pigeonhole.
Sending an announcement message
1. Open the Admin Panel, select any session, then click on the Controls icon at the top right.

2. Click on the Announcement tab. Type the message (up to 200 characters) that you wish to announce.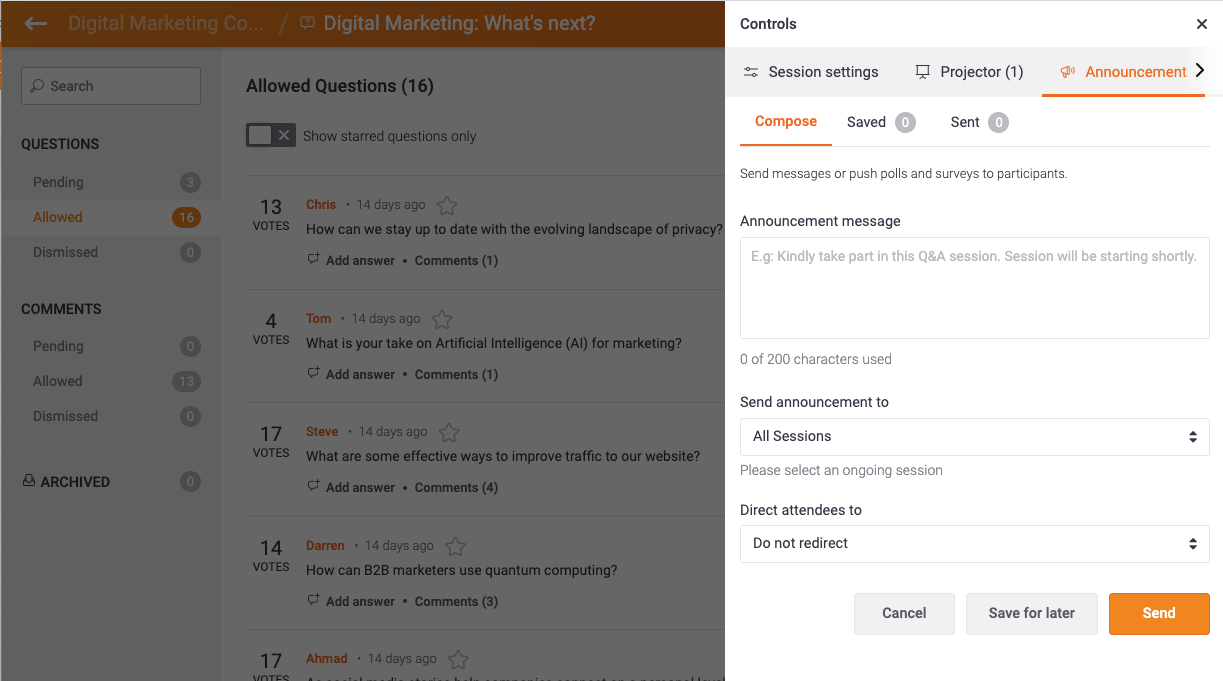 Note: Any links added to the text input will be automatically hyperlinked.
3. Select where you want the message to be sent.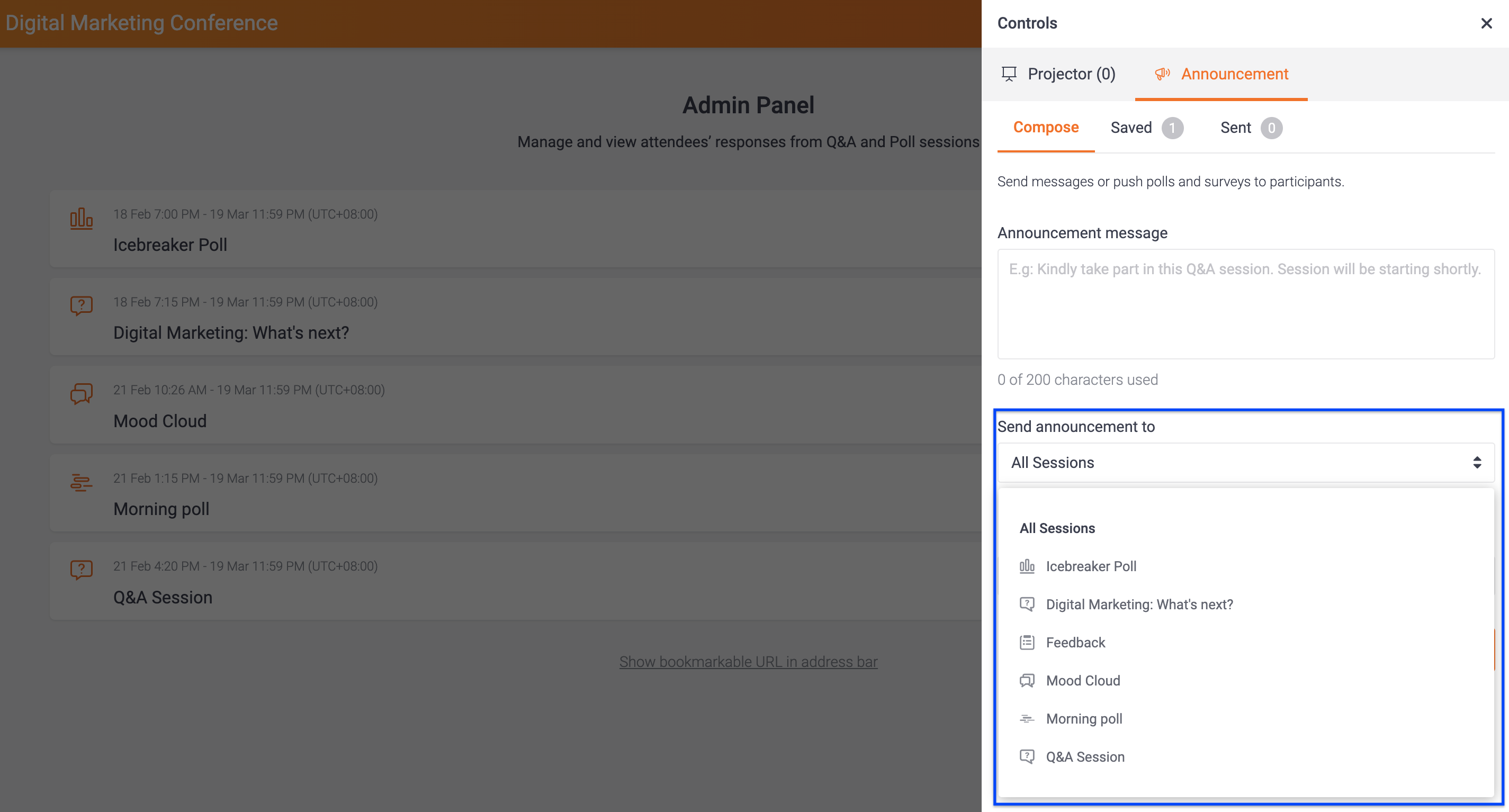 4. Specify if you wish to redirect attendees to any specific page within the Audience Web App.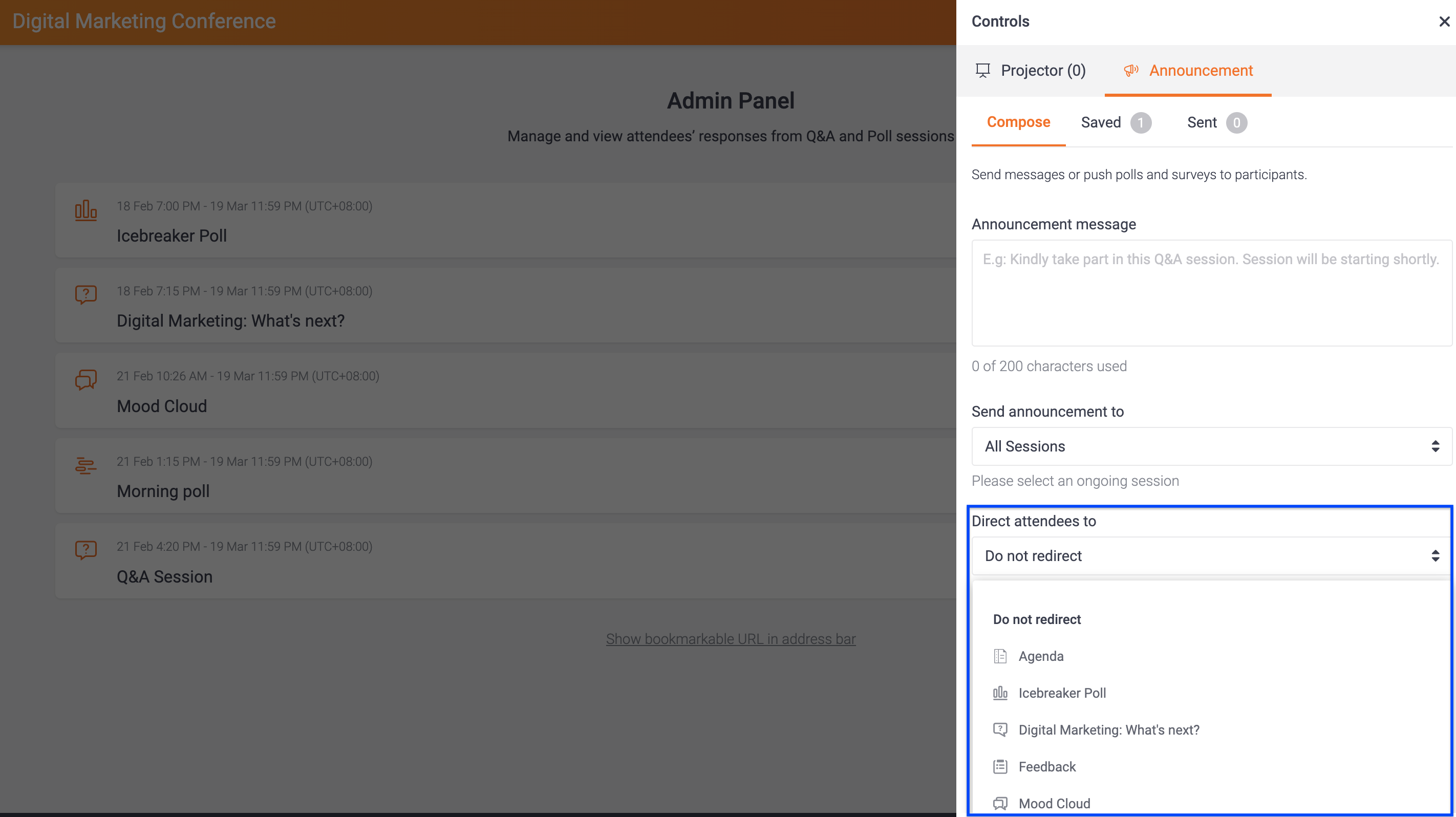 Click Send. Your announcement message will be send out to everyone currently on the Audience Web App. Within a one minute interval, any new attendees to the Pigeonhole or session will also receive the message.
Creating Saved Announcements
If you have several announcements to send during your event, you can create and save canned announcements ahead of the event and send them out on the event day.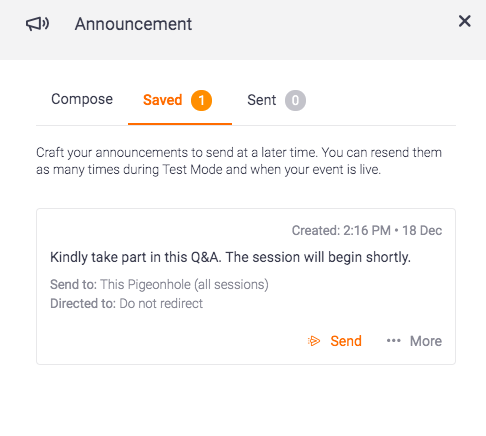 Learn how to create Saved Announcements.
Sending consecutive announcement messages
Attendees will only see one announcement message at any one time. This means new announcement messages will replace any previously sent announcement, even if attendees have not read them. As such, we recommend providing enough time buffer between announcements to allow attendees to finish reading it.
We discourage sending multiple announcement messages as announcements can be disruptive. Keep them to a minimum and be clear and concise. You're limited to only 200 characters per announcement message.
Redirect attendees as part of an announcement message
This is a highly effective way to nudge attendees to participate in a poll, or to complete a feedback survey. When announcements have a redirect action, attendees don't have a way to dismiss and not load the specified session or page. If attendees are in the midst of typing a question, a comment or survey response, they will not receive the announcement until they have completed that activity. This is to prevent them from losing any unsent data.