If you have a promo code, you can apply it during the purchase process to get a discount. Promo codes can be used while purchasing a new Pigeonhole or upgrading a Pigeonhole (and purchasing Add-ons).
To apply a promo code during the purchase process, enter the code in the input box under your order summary and click "Apply".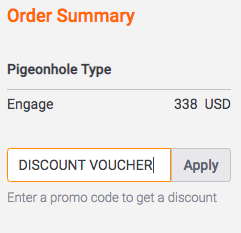 If you wish to remove the discount, click on the cross next to the discount description.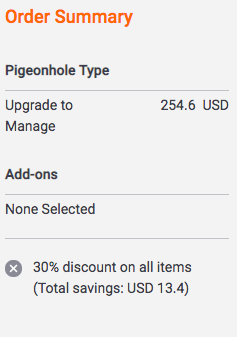 Note
Promo codes can only be used by accounts that do not have other discounts applied to them.