This article covers:
How to purchase a one-time Pigeonhole?
How to Purchase a One-time Pigeonhole?
You will need to purchase a new Pigeonhole for every new event that you organise.
Tip: You can also run an event with a free Basic Pigeonhole. More on Pigeonhole Plans.
1. In your Workspace, click Add Pigeonhole and choose the option "Manage/Engage/Captivate".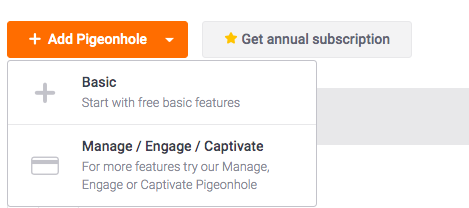 2. Select Pigeonhole type.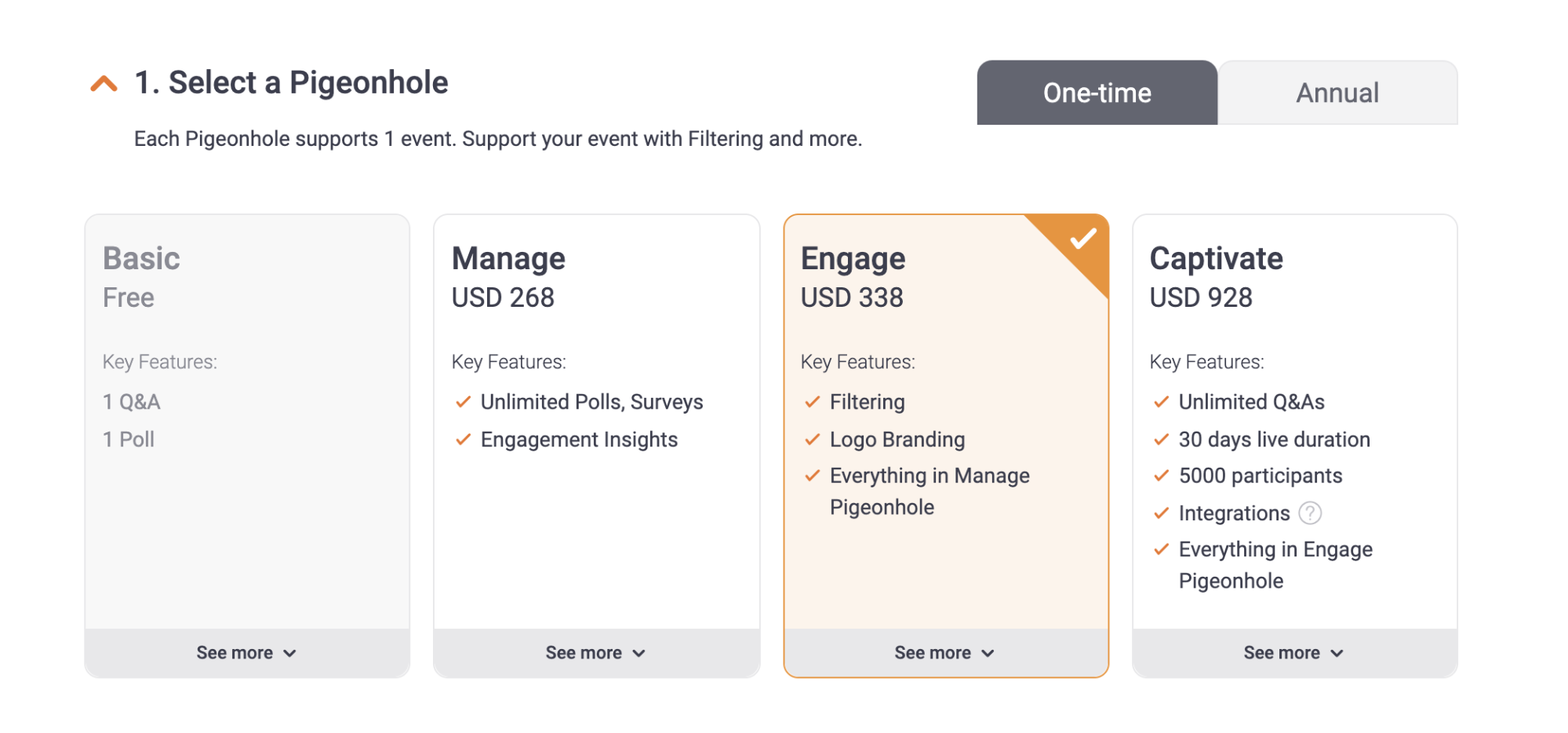 To select the most appropriate Pigeonhole for your event, read about choosing a Pigeonhole.
3. Select Add-ons.
Supplement your Pigeonhole with Add-ons, such as additional Q&A sessions or participants, and click Next.
Learn more about choosing Add-ons.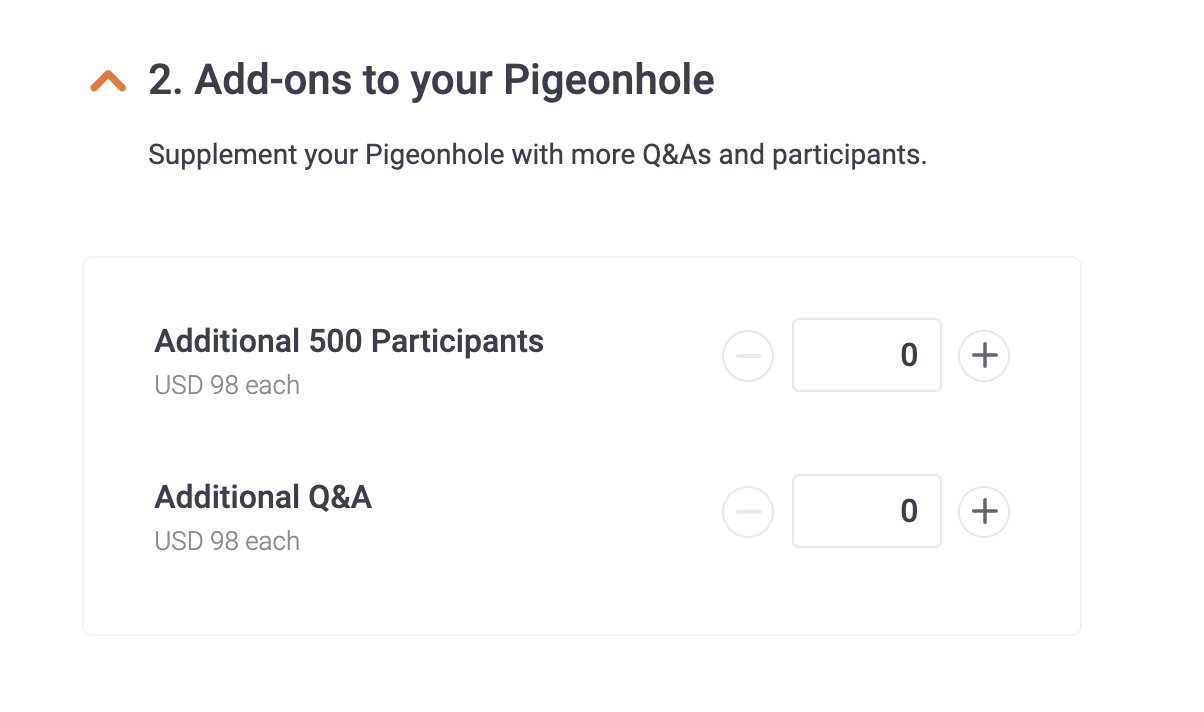 Note: Some Add-ons are not available during purchase—they require approval and can only be requested through a support request via the Help tab in your Workspace.
Note: If there's a cheaper option available based on your configuration of Pigeonhole type and Add-ons, we'll recommend an upgrade to a Captivate Pigeonhole.
4. Fill in your billing details.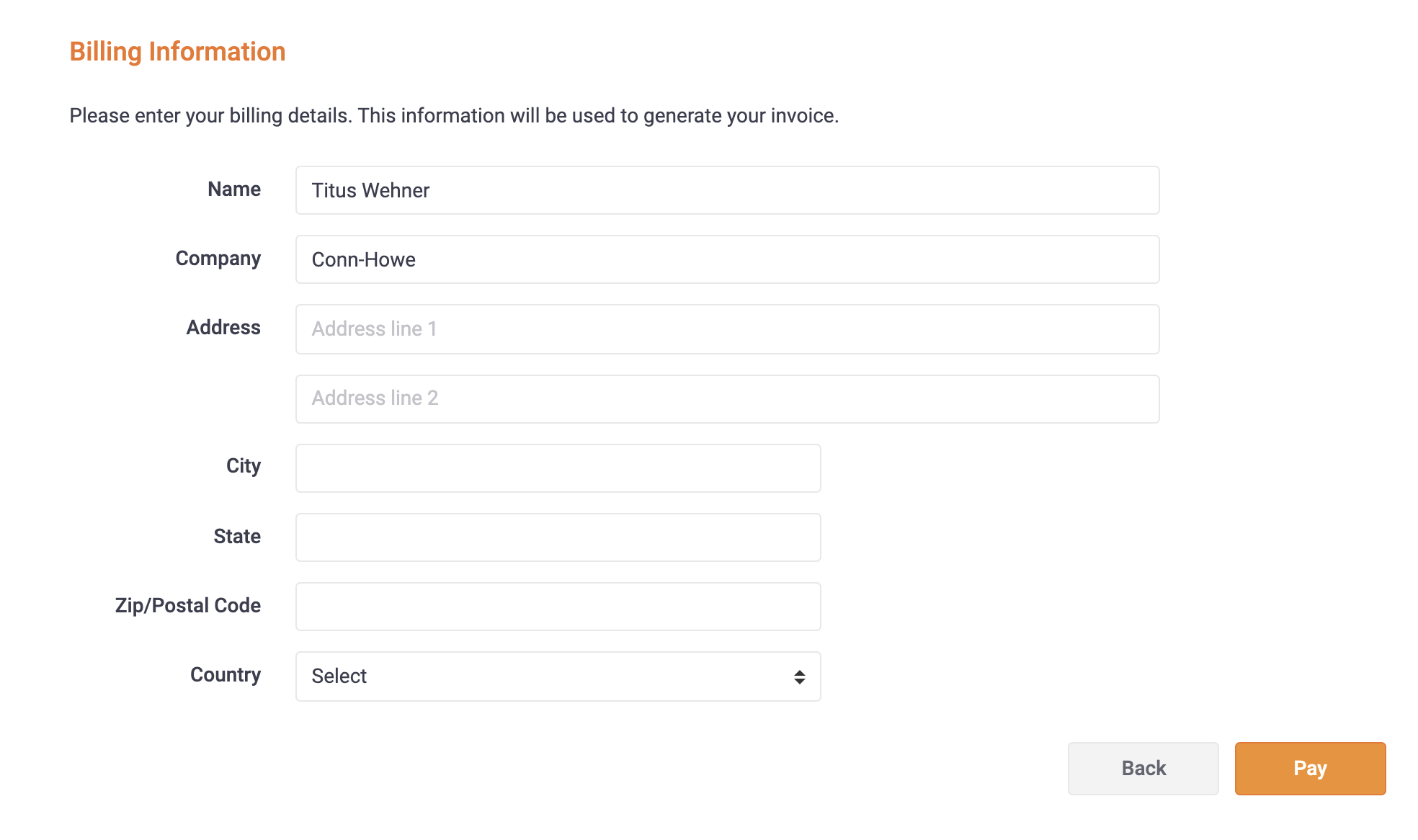 5. Review your order summary at the top of the page. If you have a valid Promo Code, enter it to obtain a discount on your purchase. More on using Promo Codes.

6. Click Pay to proceed to the next step or click on the progress navigation at the top of the page to return to the last step.
7. Enter the necessary credit or debit card information. Click Submit payment to confirm payment or Cancel Payment to cancel your order.
You are advised to save your credit card for future purchases to avoid having to re-enter card details every time. You can always remove your card on the Plan and billing page.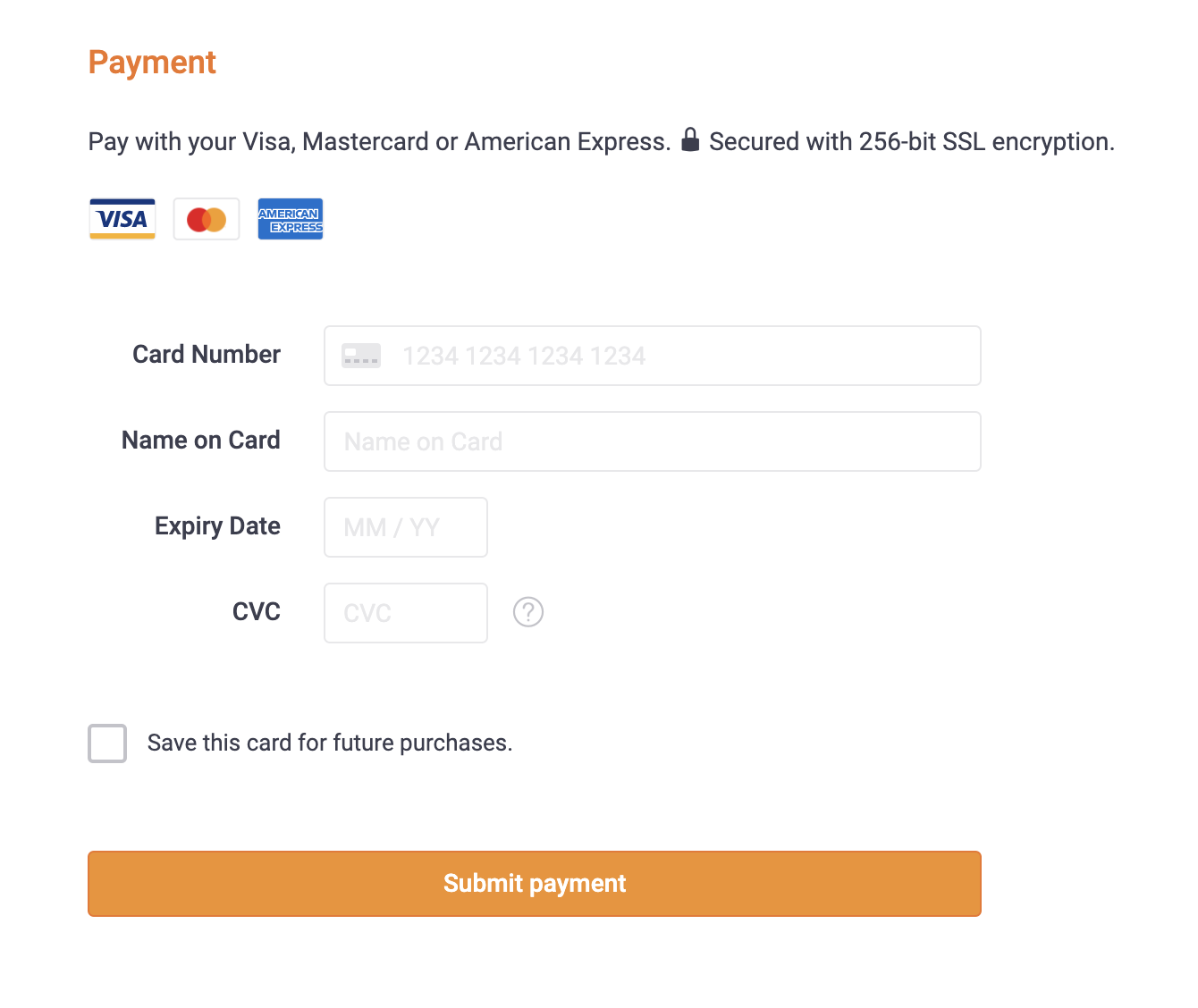 Once the payment has been processed, your Pigeonhole will reflect your required upgrades/Add-ons. You can find the invoice for this purchase on the Plan and billing page.
Note: Read more about managing your payment method.