Available for:
Basic
Manage
Engage
Captivate
Enterprise
This article covers:
How to add Pigeonhole Live to live webinars hosted on ON24?
If you run your virtual seminars, webinars or live streaming during hybrid events on ON24, you can embed Pigeonhole Live's Audience Web App within ON24 to create a seamless audience engagement experience for your attendees.
*Please note that you will be subject to any viewership capacity imposed by On24 when using this integration.
How to add Pigeonhole Live to live webinars on ON24?
1. On your ON24 webcast platform, click on the Console Builder on the menu at the top of the page.
2. Then, click on the "widgets" button (as shown below) and select URL widget in the drop-down menu.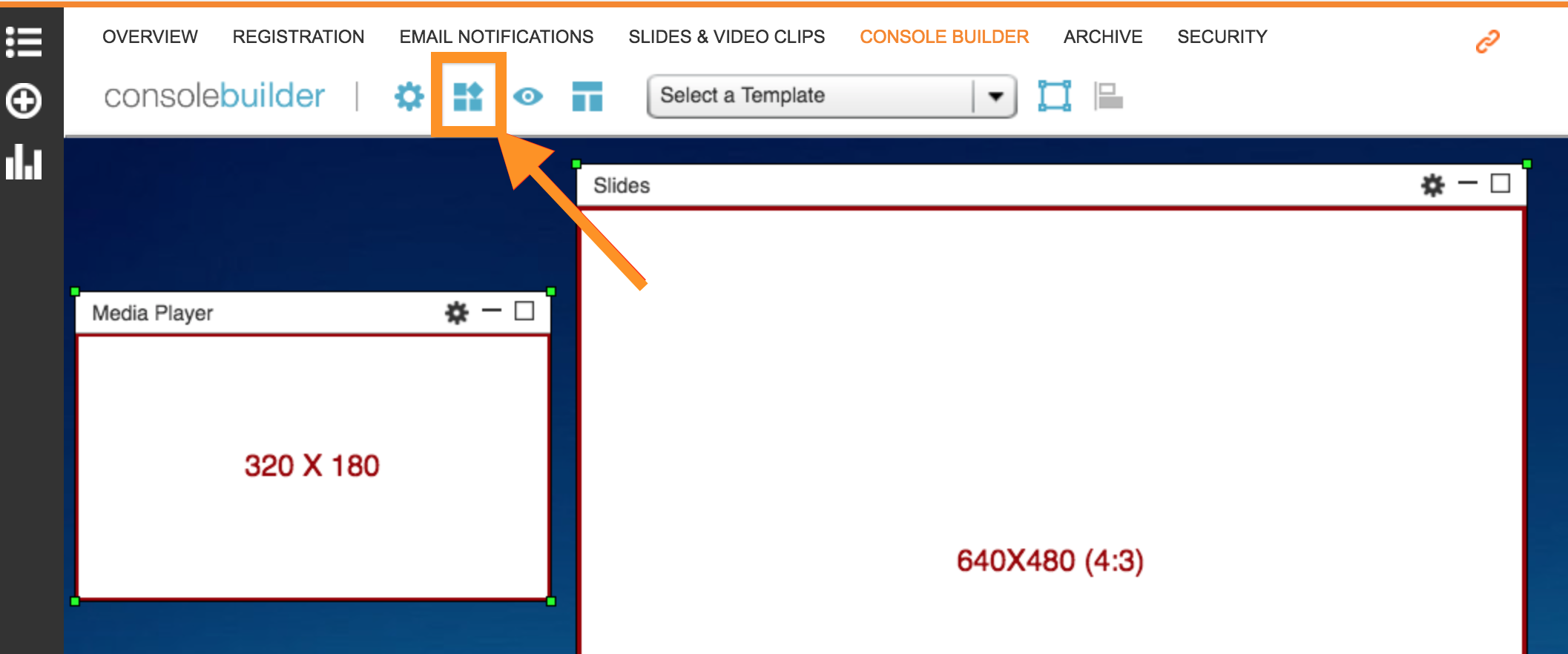 3. Click the Settings button on the URL widget and select Configuration in the drop-down menu.
4. Obtain the URL for your Pigeonhole or a specific session within your Pigeonhole. Learn how to obtain your Pigeonhole and session URLs here.
5. Paste your Pigeonhole or session URL and select the Open in console option. This ensures that the Pigeonhole Audience Web App opens within the same page as your webcast video.
6. You can rearrange and resize your Pigeonhole Live widget within the Console Builder.
Note: The embedded Pigeonhole will not load within the Console Builder but will appear when viewed in the Console Preview.
7. Once you've embedded Pigeonhole Live within the ON24 platform (as shown below) you can start running your live meetings and engaging your audience.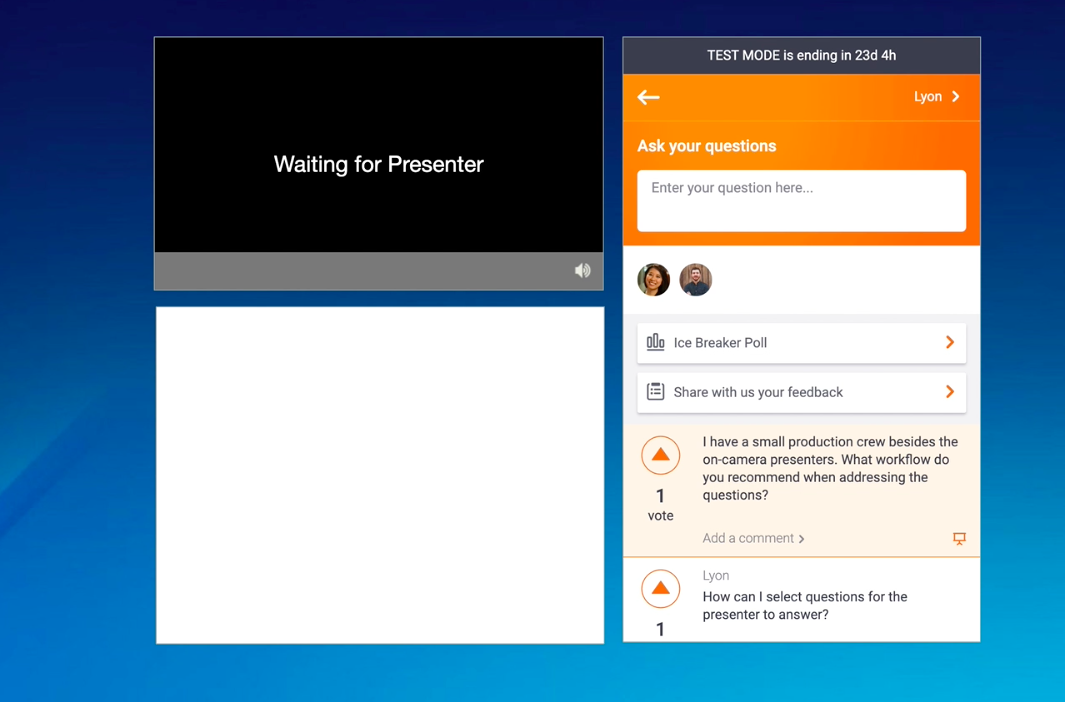 For Enterprise-level features such as pre-filling registrant details (from ON24) on Pigeonhole Live, contact your Account Manager or drop us a note at hello@pigeonlab.com to find out more.