The Microsoft PowerPoint Add-in lets you embed Pigeonhole's Projector Panel for Live Q&A and Live Poll sessions right into your PowerPoint presentation. With this add-in, you no longer need a separate laptop to show Q&A questions and Poll results.
Compatibility
PowerPoint 2013 Service Pack 1 or later
PowerPoint 2016 for Mac
Microsoft Office 365 PowerPoint
On Windows OS, Powerpoint Add-in works with Microsoft build 1802 9126.2251 and above. Add-in used on build number before the mentioned will have issues with real-time updates in presenter mode.
How to get the PowerPoint Add-in
Open Microsoft PowerPoint
Go to the menu, Insert > Store
Search for "Pigeonhole Live"
Click Add
How to use the PowerPoint Add-in
Watch this video to find out how to use our PowerPoint Add-in in 1 minute:
Open your PowerPoint presentation, then add a new blank slide. From the menu, go to Insert > My Add-ins. Select the "Pigeonhole Live - Interactive Q&A and Polls" and click on the "Add" button. From here, drag the corners to expand the object to fill the whole slide.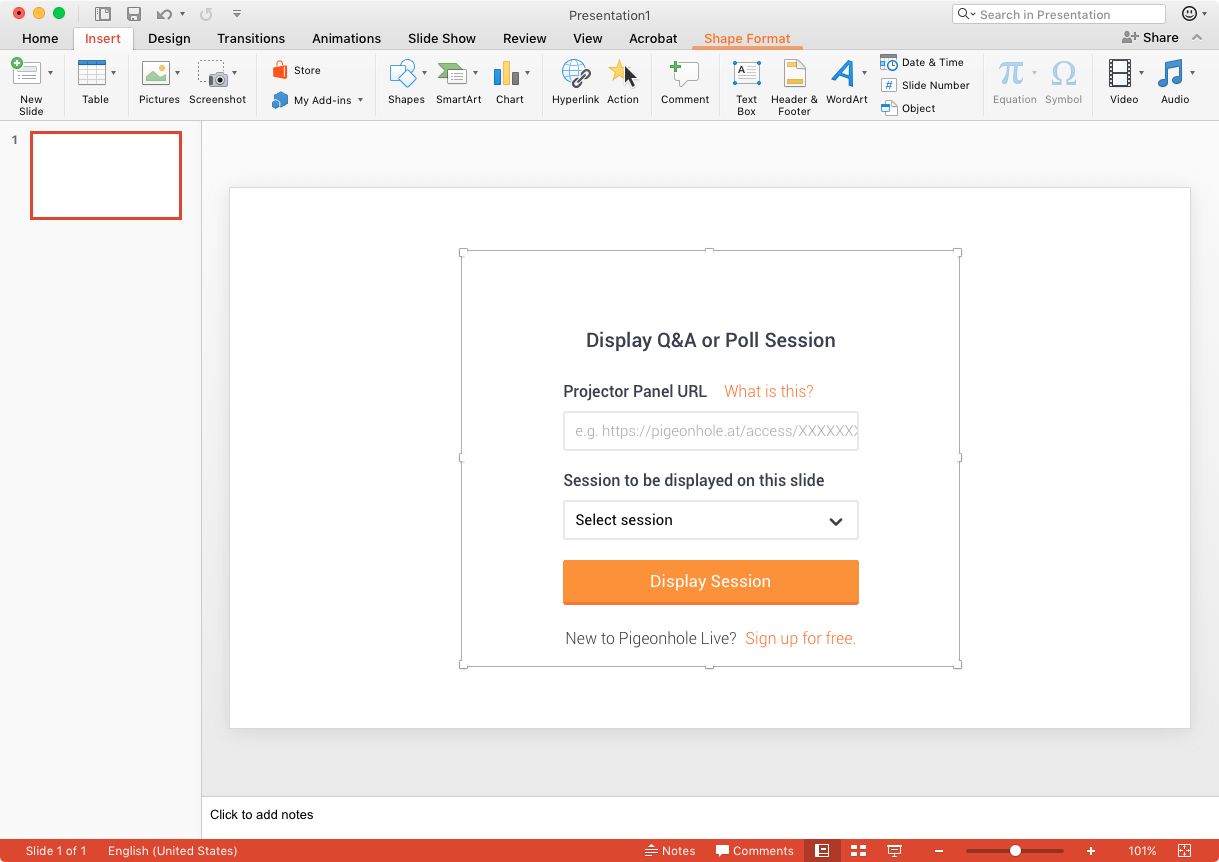 Paste your Pigeonhole's Projector Panel URL. To obtain your Projector Panel URL, go to your Workspace> Pigeonhole> Run your event page. Under Manage Access With Event Collaborators, copy the Projector Panel URL.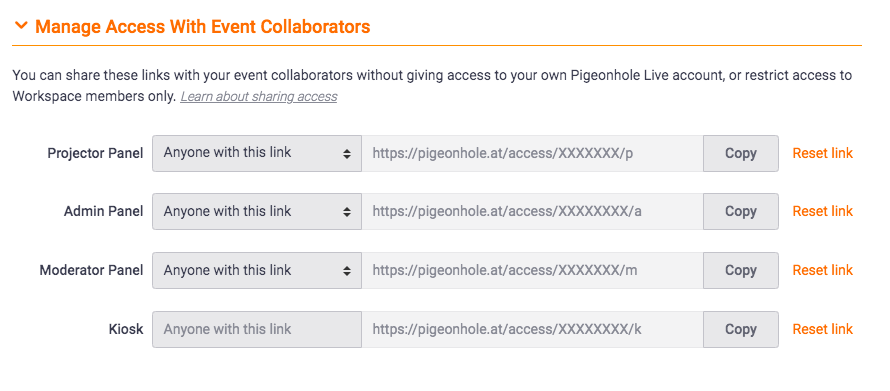 Once you've pasted the Projector Panel URL, select the Q&A or Poll session to load.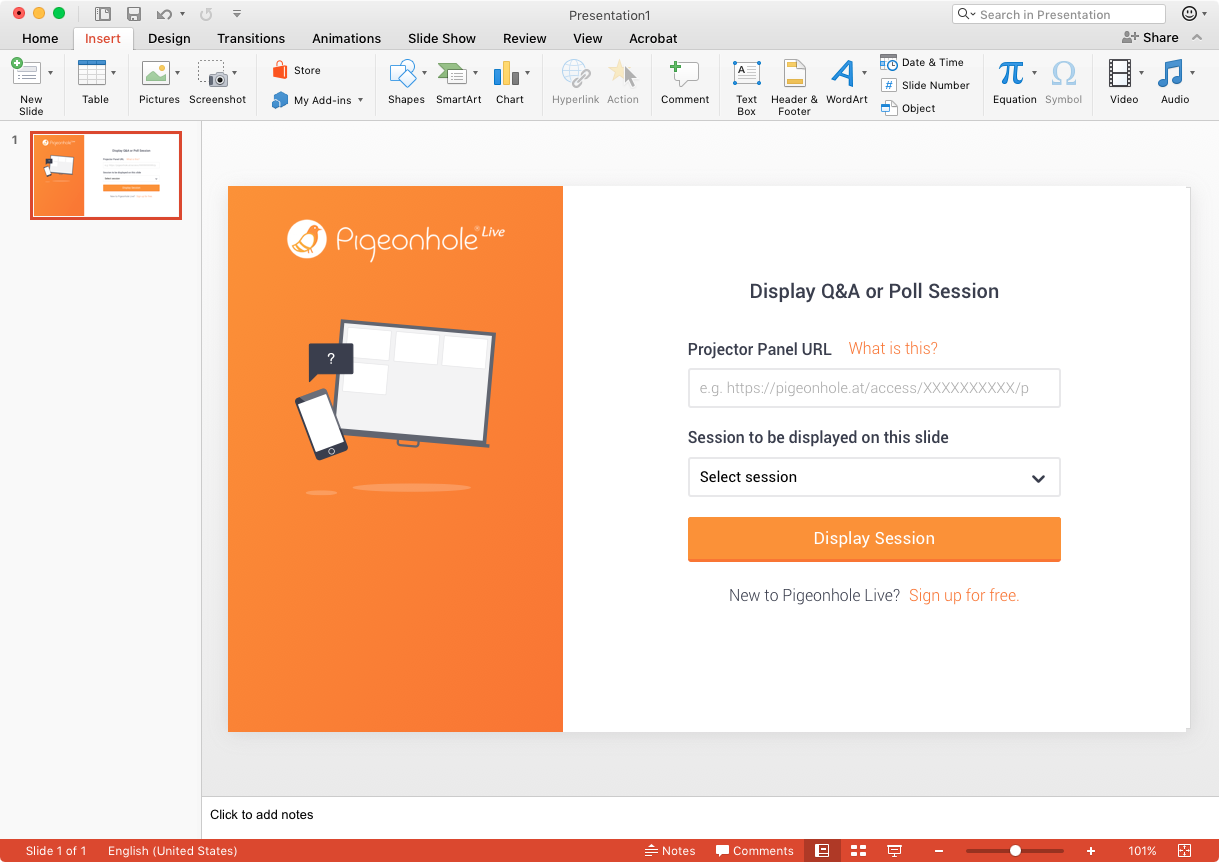 If you wish to add more sessions, either repeat the process or duplicate the slide and select another session. You can move the slides to another position in your deck as per normal. To change any Q&A or Poll settings, go to your Workspace.
Once done, save your PowerPoint Presentation.
Even though this is a PowerPoint presentation file, the data loaded for any Q&A or Poll session is in real-time too. Your computer will still need a stable Internet connection.
Sharing the PowerPoint Presentation with others
If you use our PowerPoint Add-in to display Pigeonhole Live Q&A and/or Poll sessions in your presentation and then share the presentation with others, they will also need to install the free PowerPoint Add-in on their computers.