Logo Branding allows you to place your company or event logo on the Projector Panel. Your logo will appear on a white background and we'll do the rest of the work to make it look good.
Logo Branding does not change the look and feel of the Audience Web App, Moderator Panel, Admin Panel and Kiosk. To do that, you'll need to purchase our Custom Branding add-ons.
Upload your Logo
Under Themes and Branding section, you'll be able to select a logo from your computer to upload.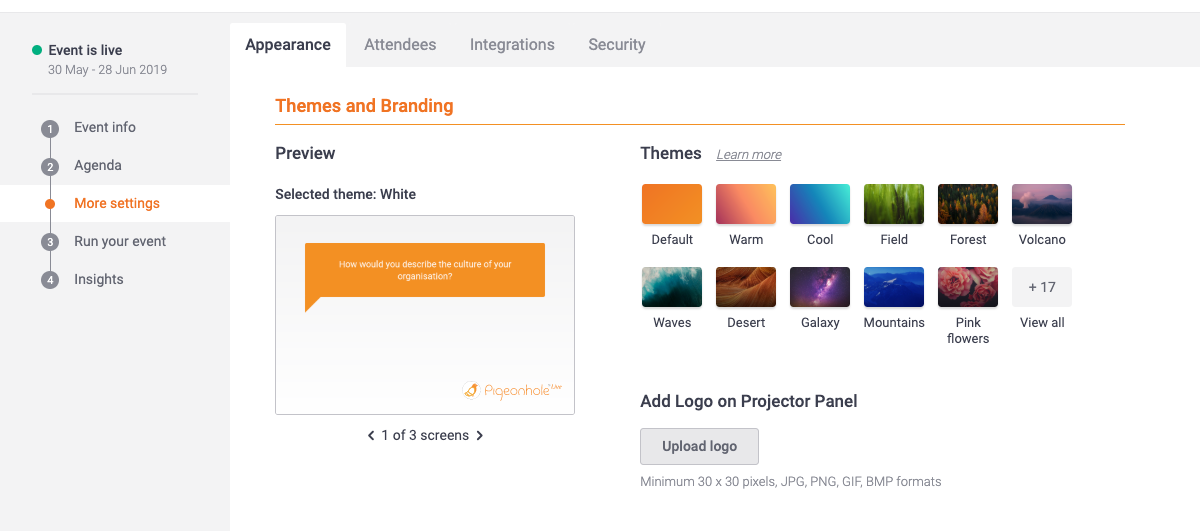 Once the logo has been updated, a preview will appear to show you how the logo will look on the Projector Panel. This preview is not a representation of the quality of the logo image, but rather the placement of your logo on the Projector Panel. You should open up the Projector Panel to see the actual look.
From here, you can choose to either replace the logo, or remove the logo completely.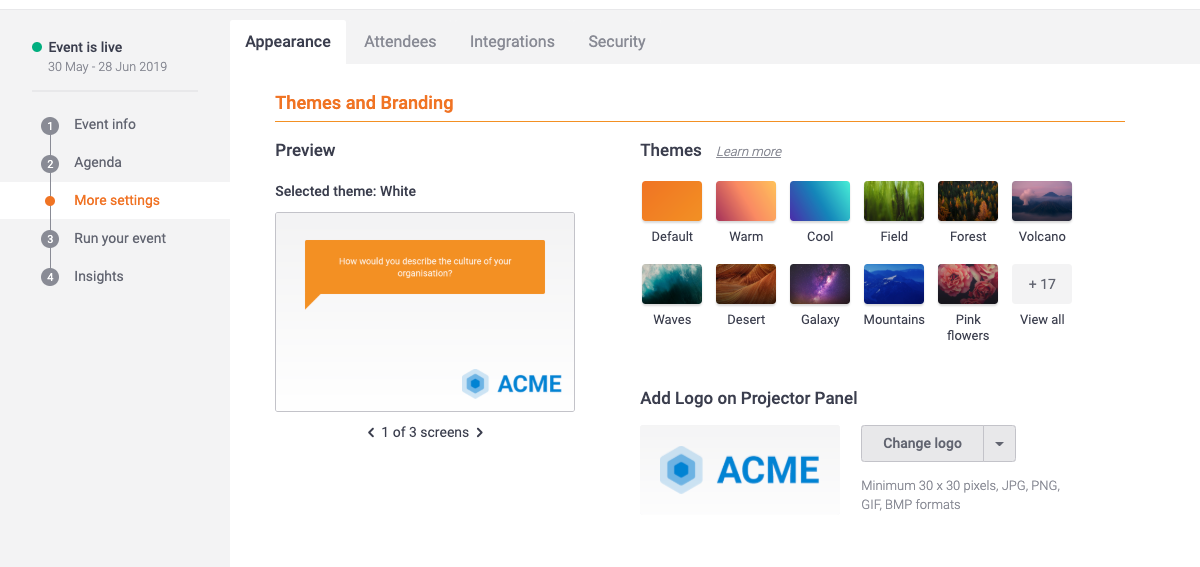 Deciding the layout your logo appears on the Projector Panel
You can choose from 2 layouts for how your logo is displayed.
For Q&A and open-Text sessions, you can choose between the "Logo in header", or "Logo in grid" layouts. For Poll sessions, your logo will appear in the top header bar.

For a More Comprehensive Branding 
For more comprehensive branding, you may consider Custom Branding. It will allow you to place your logo on all the different Pigeonhole Live interfaces, plus customise them with your corporate colours.
You cannot use Logo Branding together with Custom Branding, but the switch is seamless and you can decide by using the options on this page.