This article covers:
How to create Word Clouds in the Pigeonhole Live Webex App?
1. Click on the +Add a poll button at the top of the window.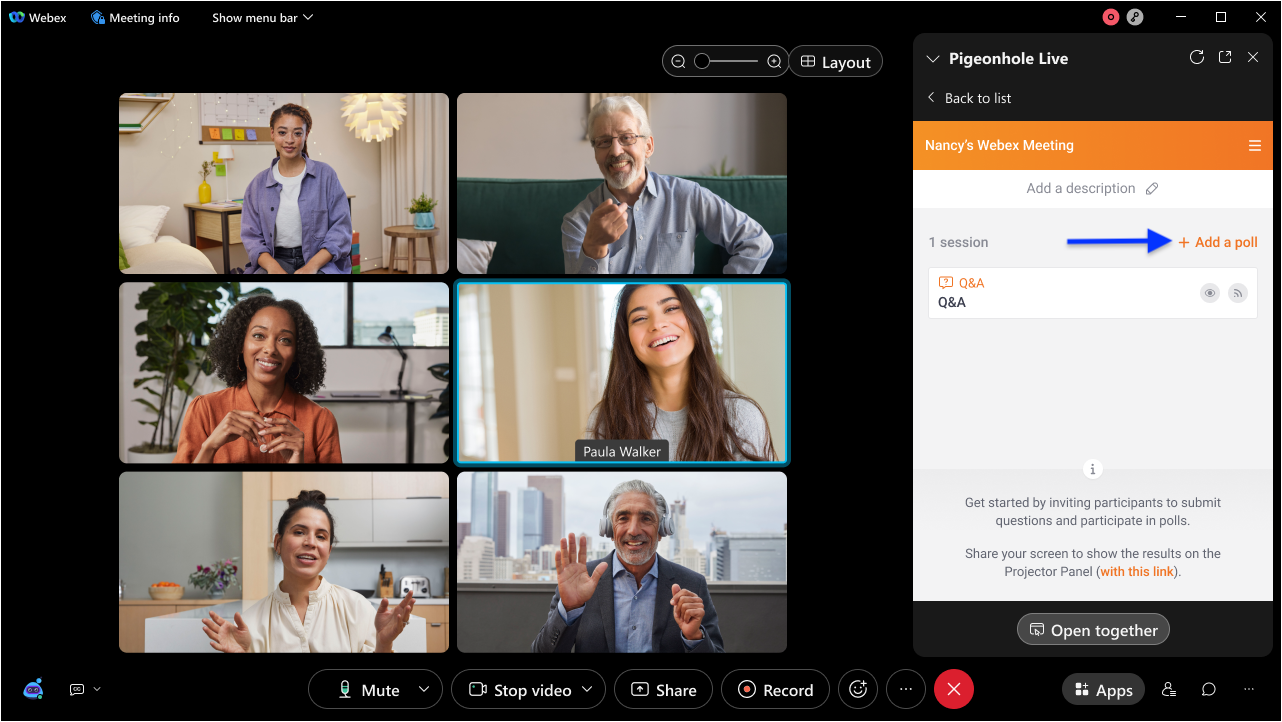 2. Select Word cloud.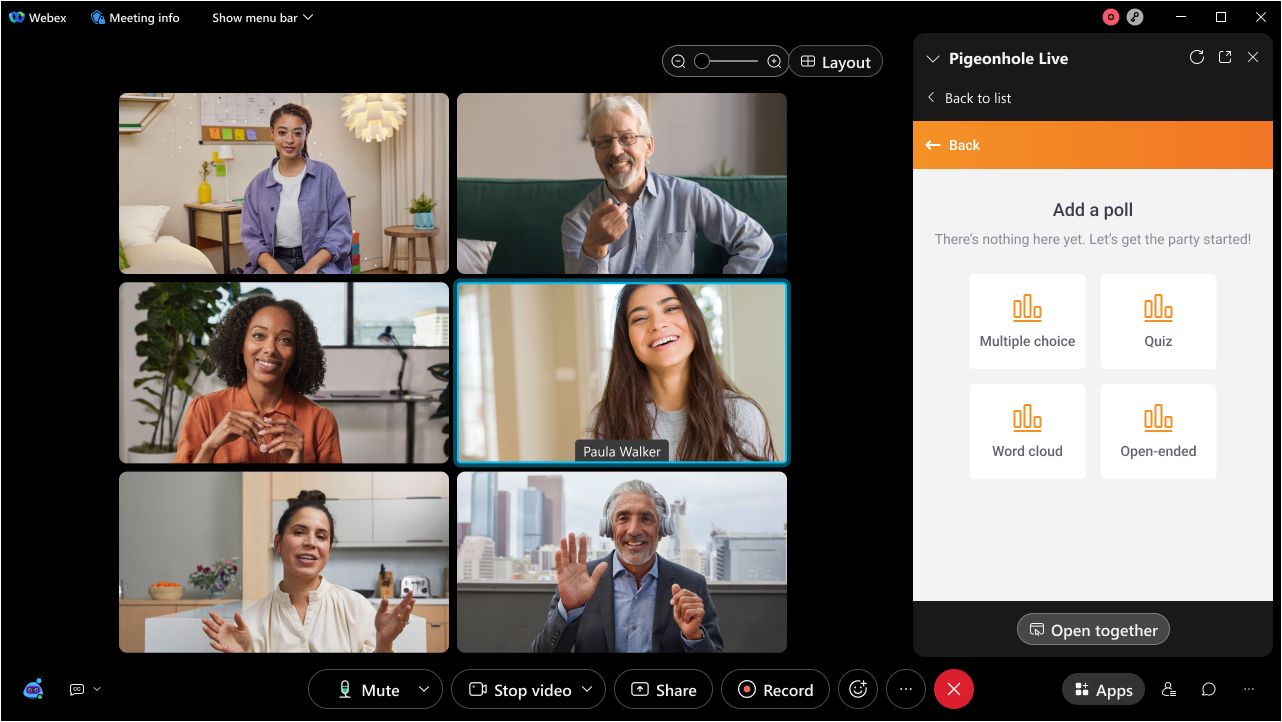 3. Enter a name for your word cloud, i.e. Gratitude word cloud, ice breaker word cloud, and then add a word cloud question.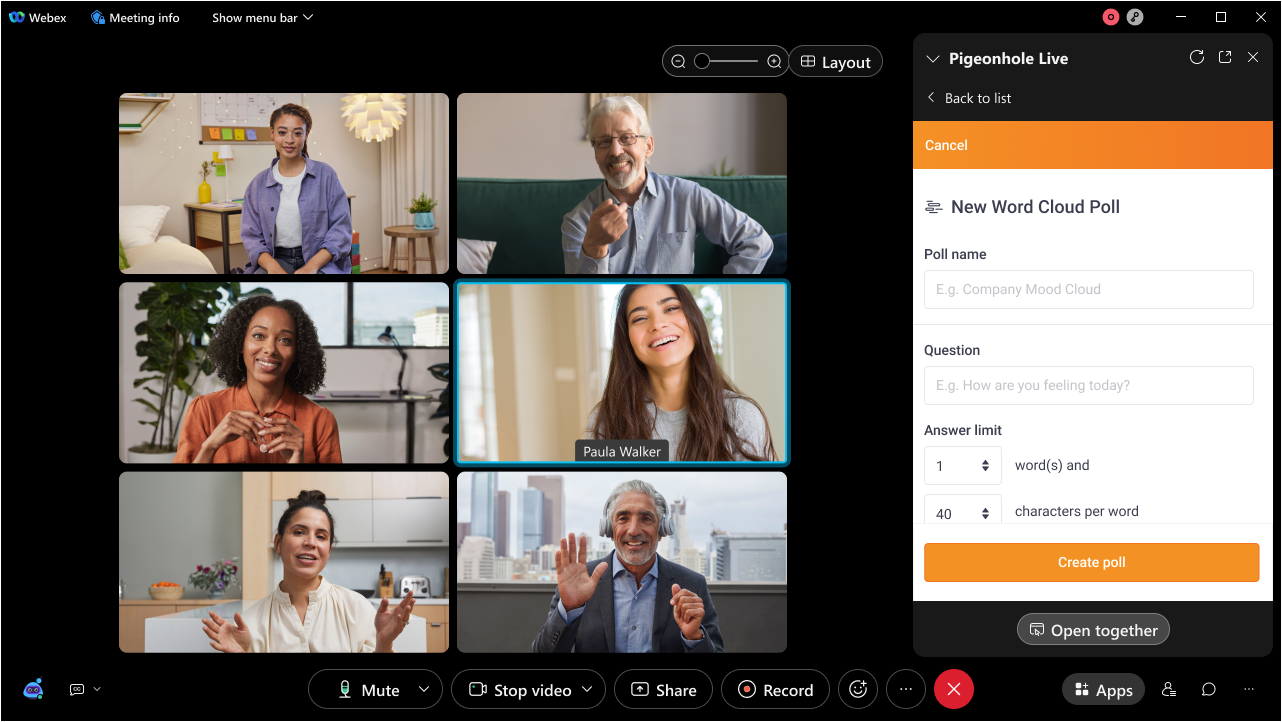 4. Then, set a limit for the number of words per entry and number of characters per word for your word cloud submissions.
5. Finally, select your word cloud settings for anonymous responses and answer filtering.
Note: The setting for anonymous responses cannot be disabled at the moment. The setting will be updated soon to allow meeting owners to disable anonymous responses.
If you enable answer filtering, all word cloud submissions will first appear in the admin view for you to Allow, Dismiss, or Edit, before publishing it in the attendee view.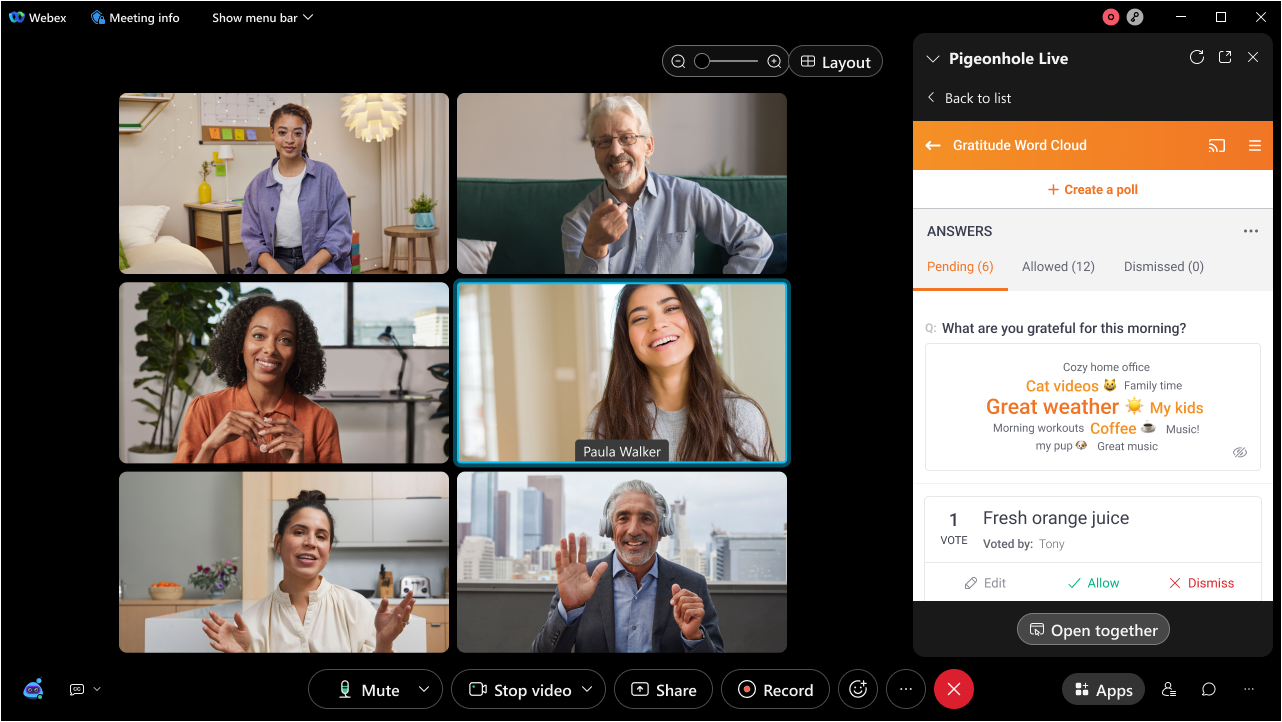 Then, select whether you would like to allow unlimited submissions per attendee or set a maximum limit of number of submissions per attendee.
6. Click Save to finish creating your word cloud.
Once created, the word cloud will appear in the agenda page on the admin view. Meeting owners and hosts can click into the session to view the live word cloud in the admin view.
If answer filtering is turned on, hosts can allow and dismiss the answers in the admin view.