1. When the meeting host clicks on Open for all, Pigeonhole Live's attendee view will automatically open on the attendees' meeting window. Meeting attendees will see all the sessions for the meeting in the agenda page. Simply click on any of the sessions to participate.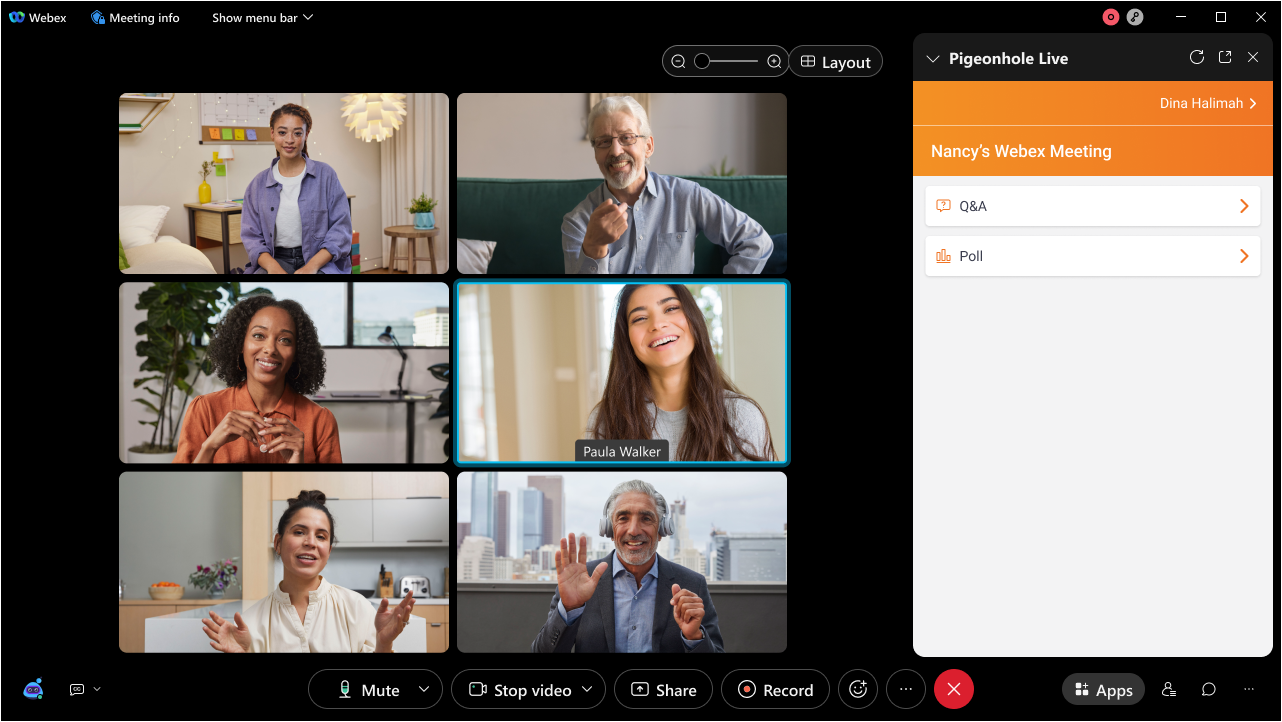 Note: If Attendee Single Sign On (SSO) is enabled for your Workspace, attendees will be redirected to complete the SSO authentication before accessing the attendee view.
2. For Q&A sessions, click on the text box to type your question and select Ask to submit the question. Click on the vote button to upvote a question and click on Add a comment to submit a comment.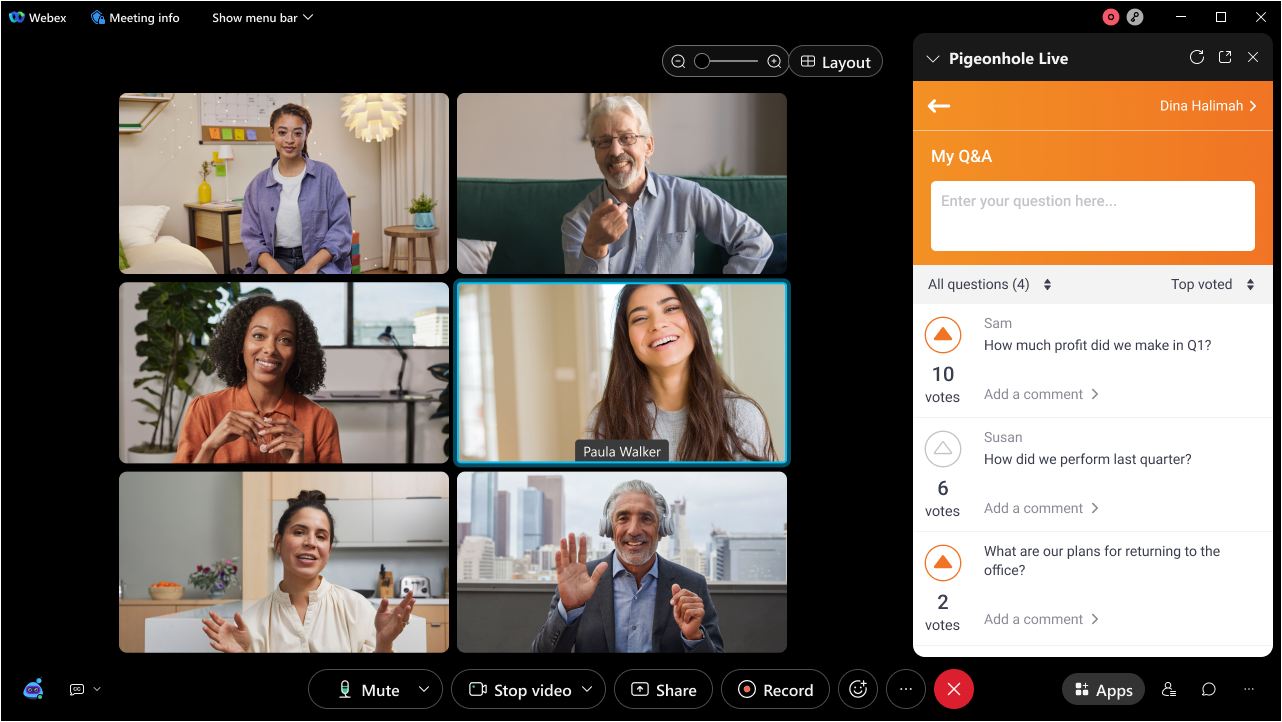 3. For Multiple Choice Polls, click on the option you want to vote on.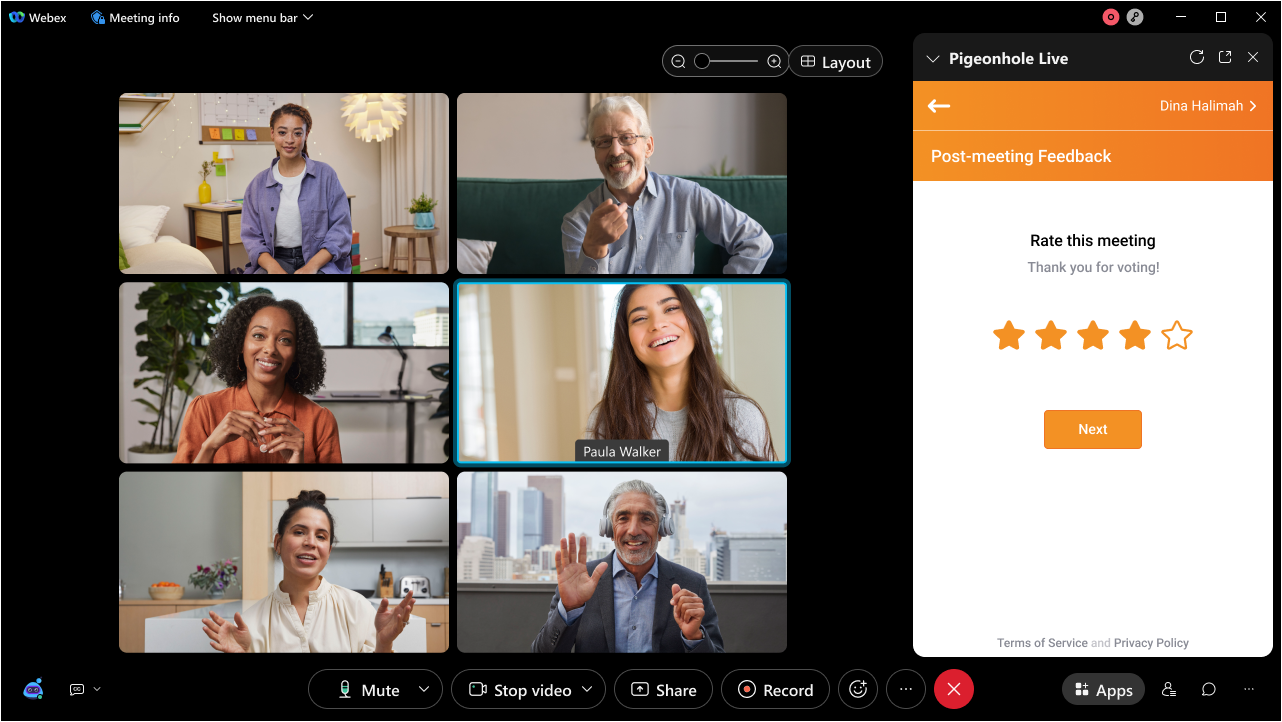 4. For Word Cloud, simply enter your response into the textbox and click submit. You can enter multiple responses at a time.