This article covers:
How to create a Multiple Choice Poll from the Admin View?
1. Click on the +Add a poll button in the agenda page.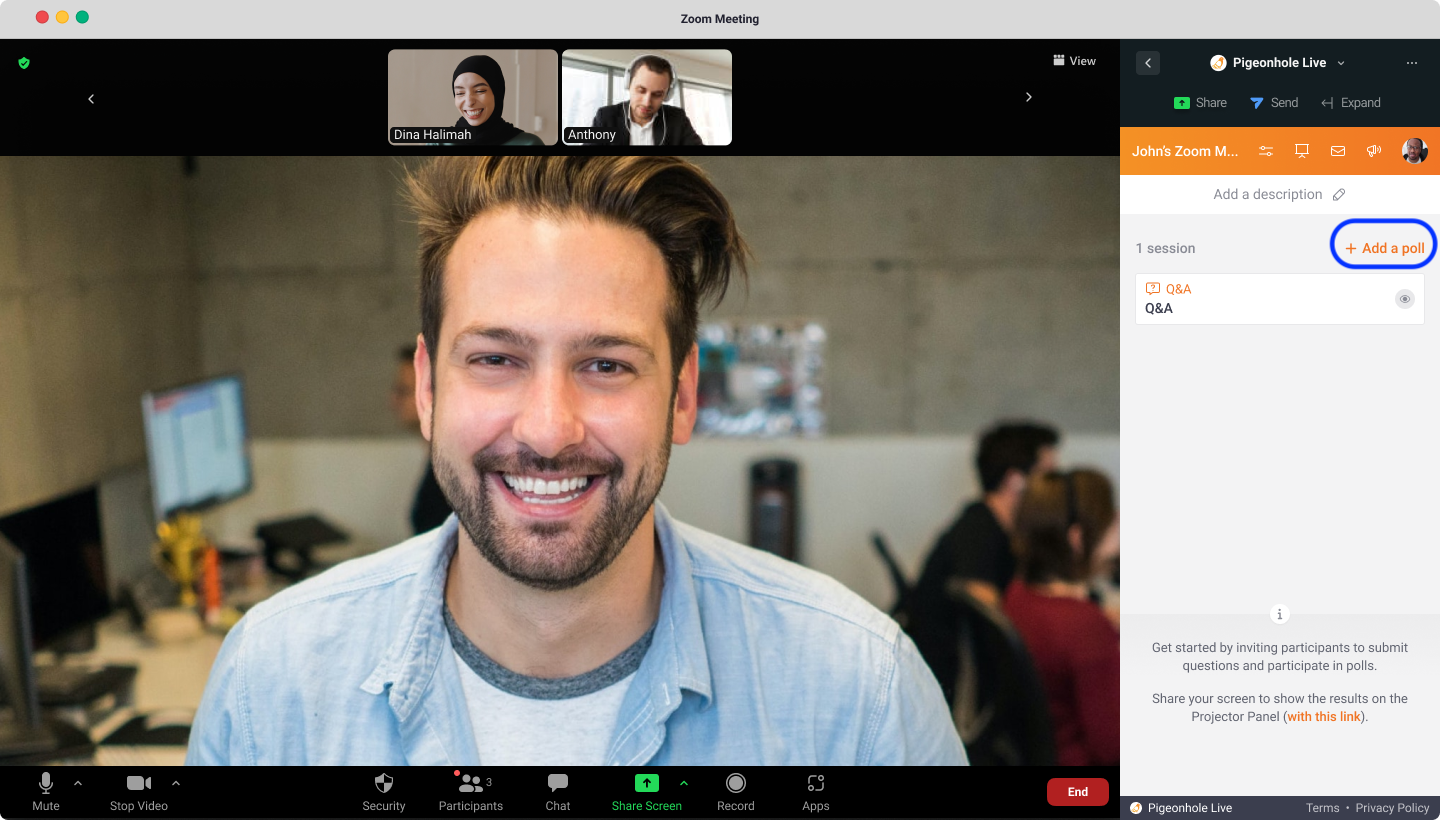 2. Select Multiple choice.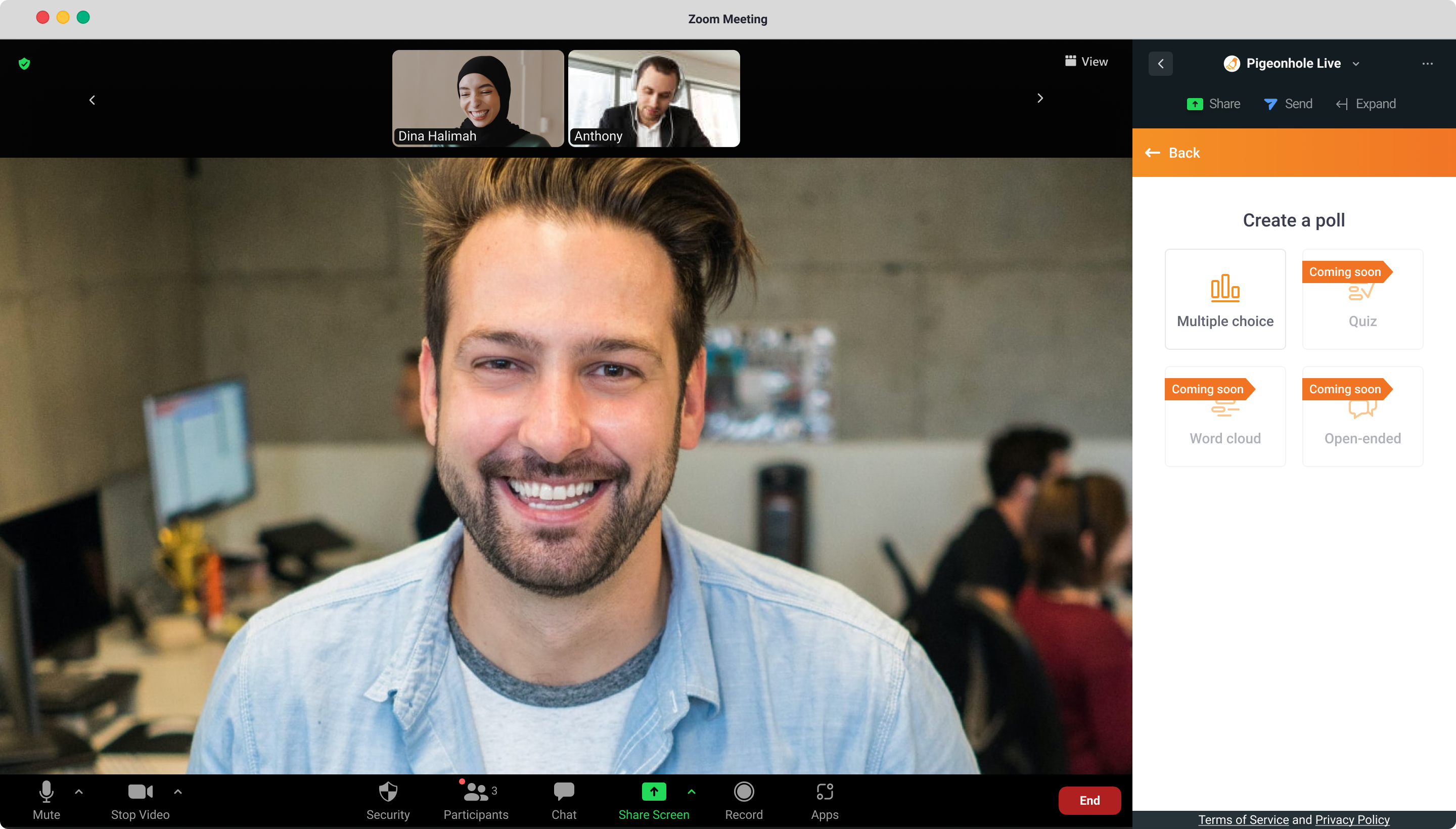 3. Enter a name for your poll. Eg. Feedback poll, opinion poll, meeting poll etc.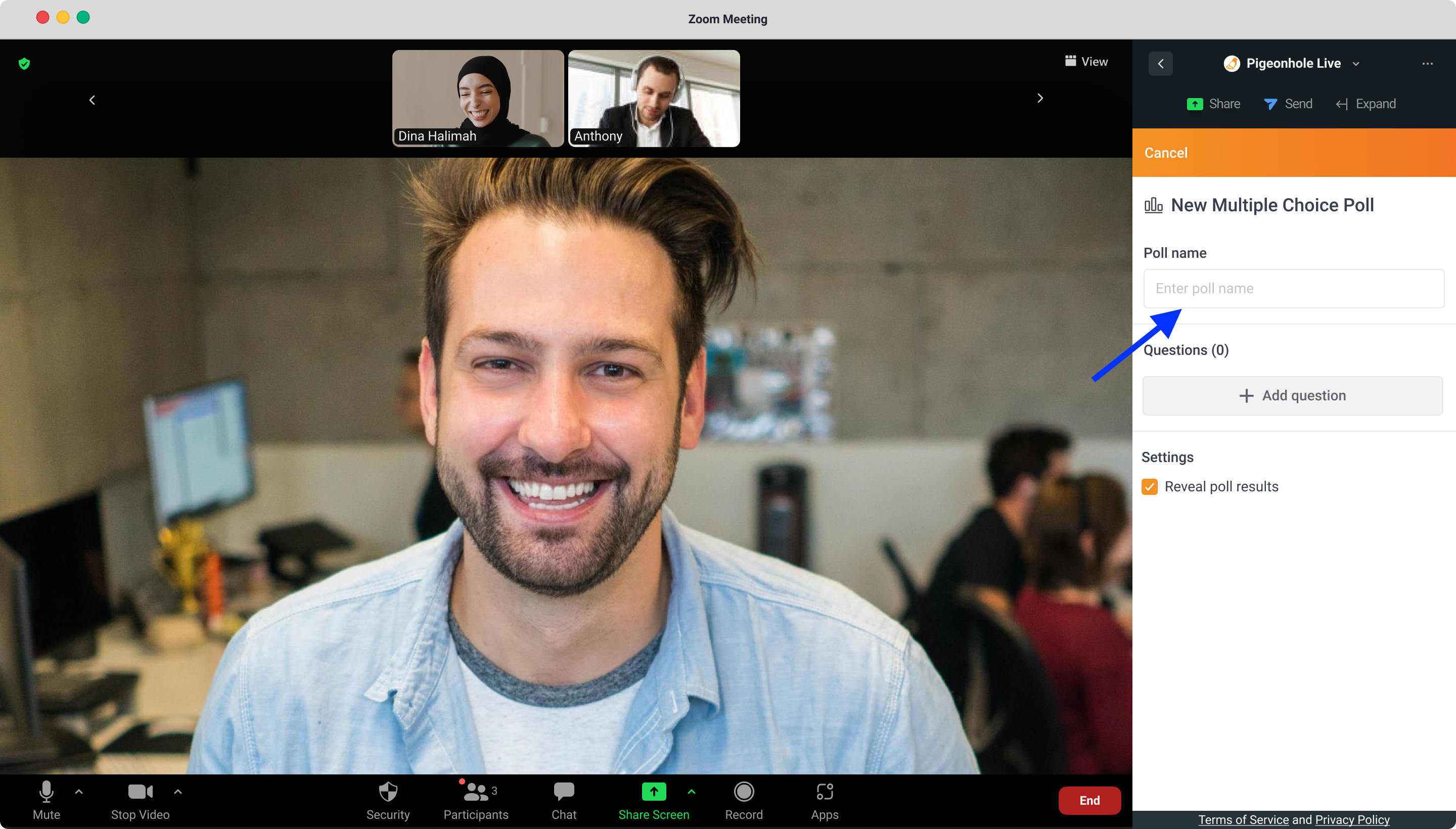 4. Click on + Add question to add a poll question. Enter your question in the text input box and add the answer options for the question where applicable. You can add up to 100 answer options per question.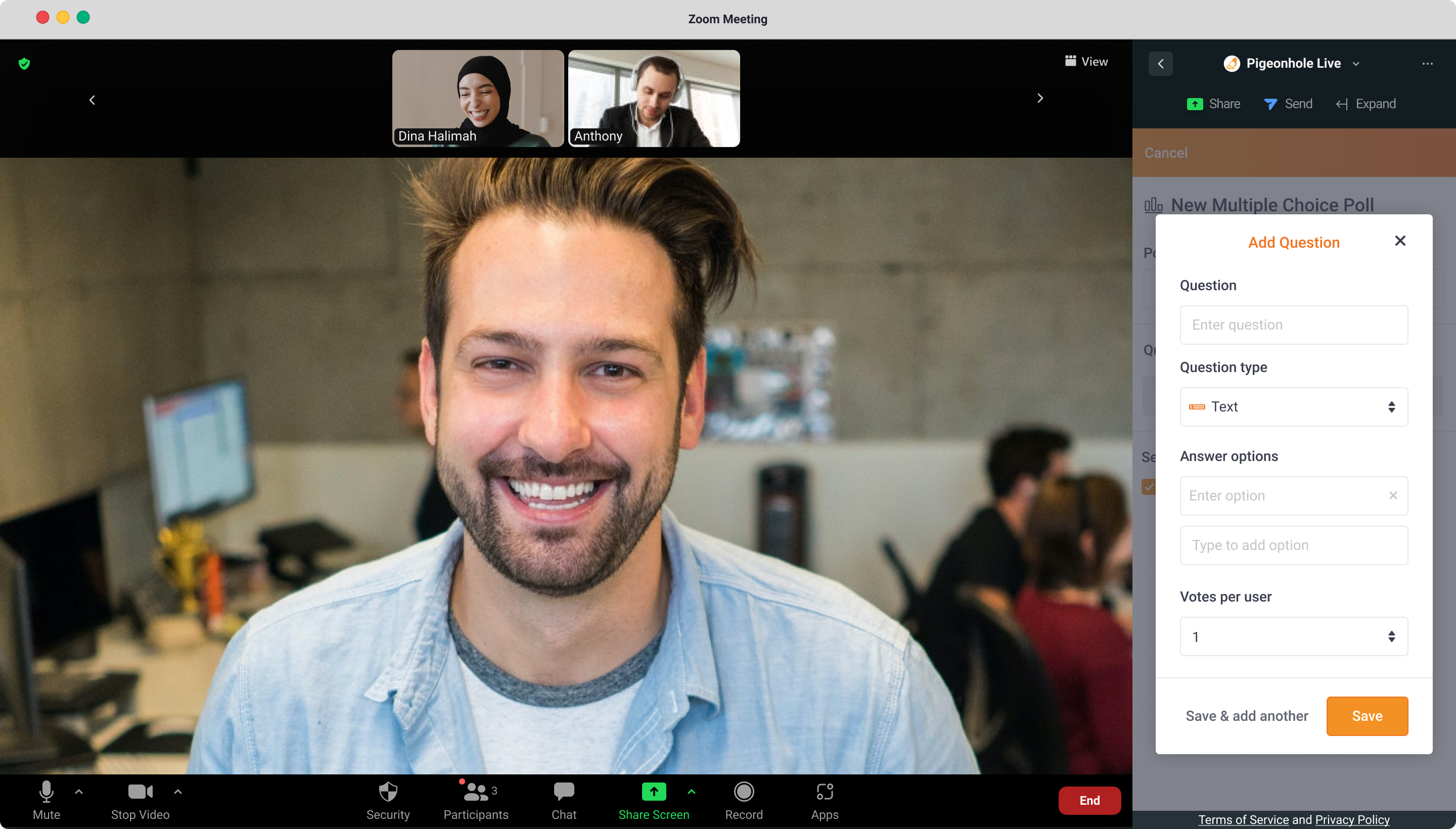 5. Select the type of poll question you would like to add i.e. a text poll, numeric rating scale, draggable rating scale, or icon rating scale. Then, select how many votes you would like to allow per user for each question.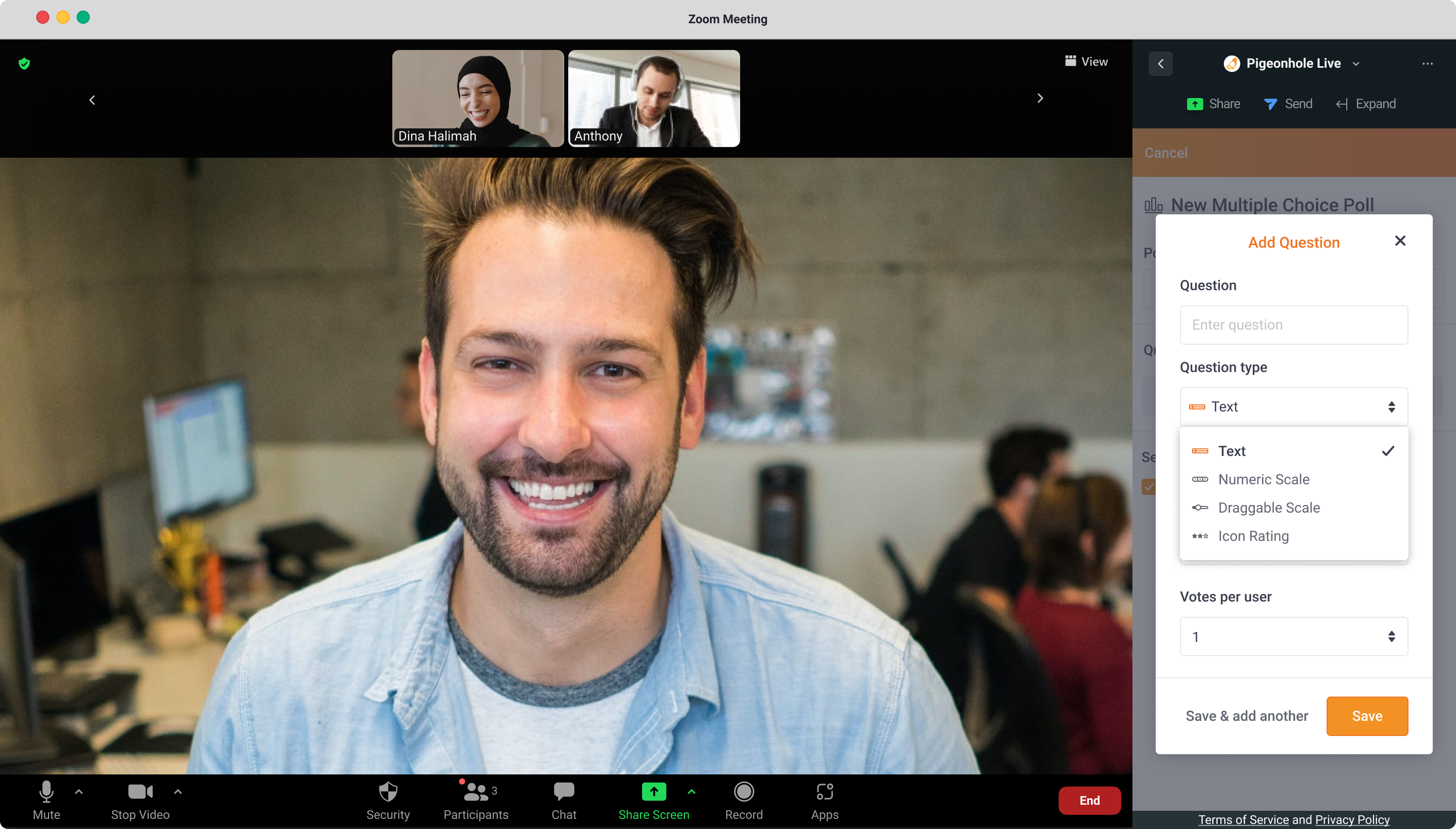 6. Click Save to finish creating your poll or Save & add another if you would like to create more poll questions.
You can add a total of 5 questions per poll in the Pigeonhole Live app for Zoom. If you would like to add more poll questions, please go to your Pigeonhole Live Workspace.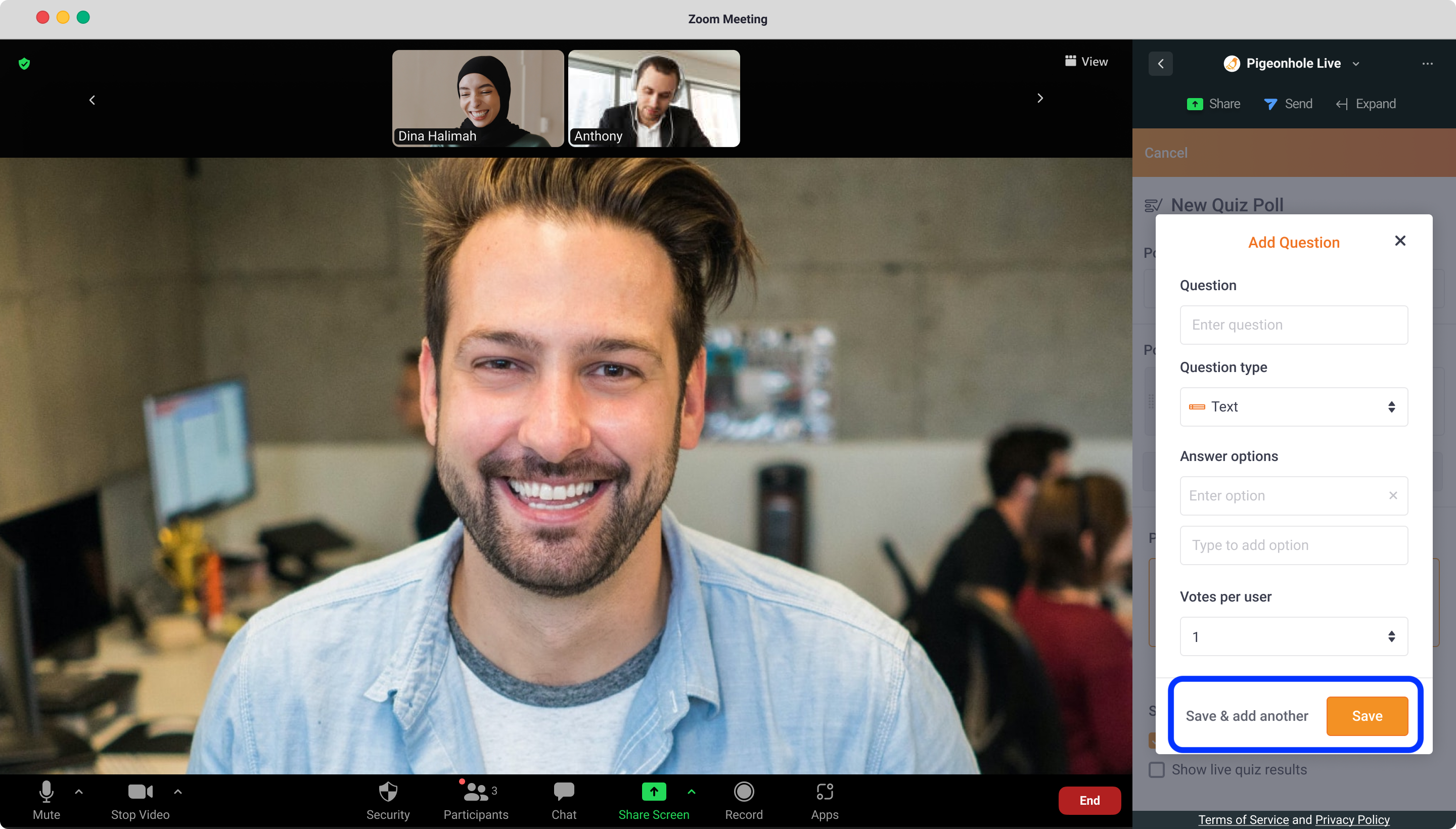 7. Once you've added all your poll questions, select whether you would like to show the results of the poll to your attendees. If you want to access additional poll settings, you can do so from your Pigeonhole Live Workspace.
8. Once your poll is created it will appear in the list of sessions on the agenda page both on the Admin View and Attendee View. Attendees can access the poll by simply clicking on it.
Admin View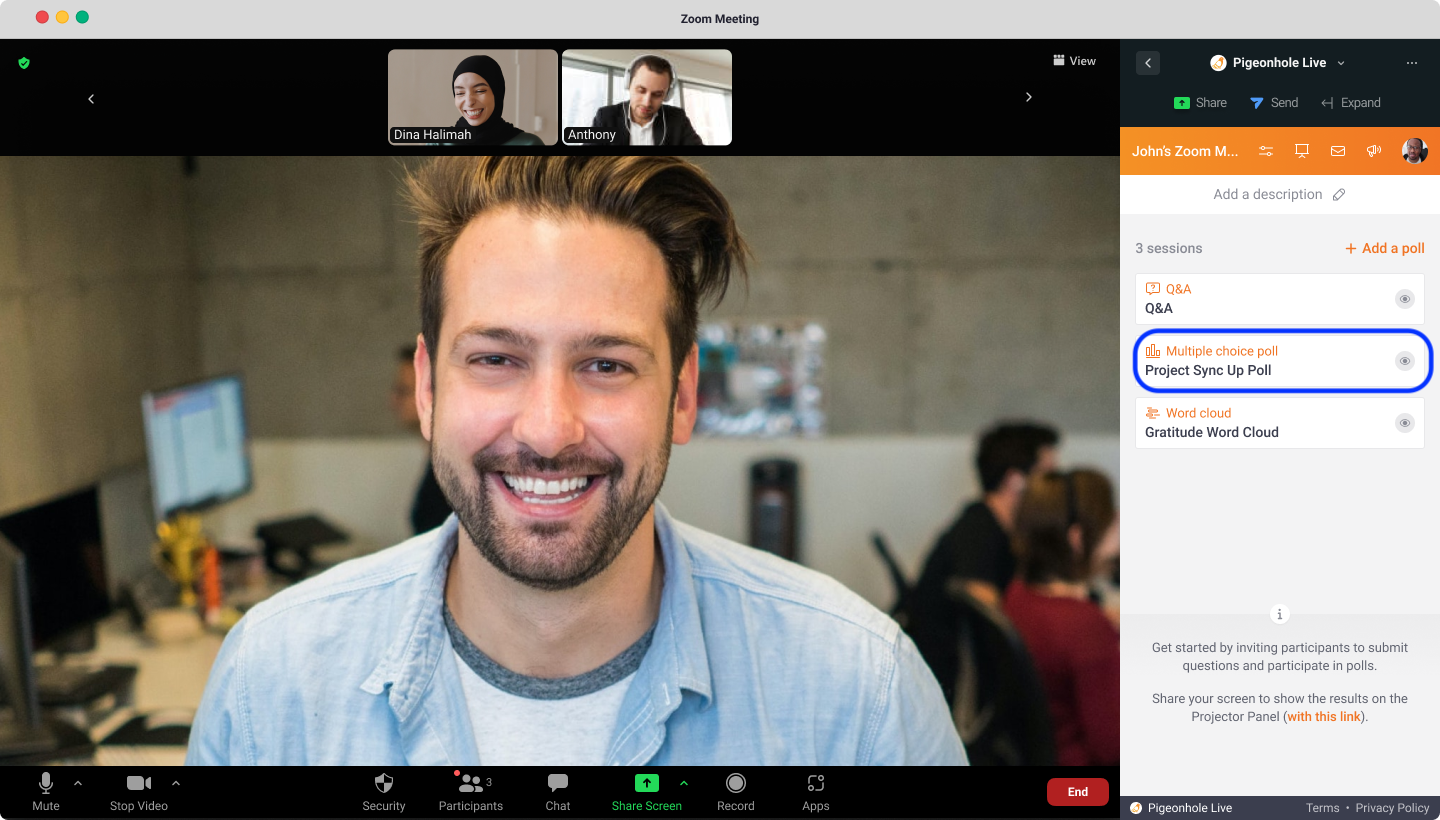 Attendee View