How to launch the Pigeonhole Live app?
1. When the meeting host sends the app to meeting participants, participants will receive a notification inviting them to view the app. Click on View and subsequently click Add to install the app.
Participants will be required to authorise the app if it's their first time adding the Pigeonhole Live app.
Note: If Attendee Single Sign On (SSO) is enabled for your Workspace, participants will be redirected to complete the SSO authentication before accessing the Audience View.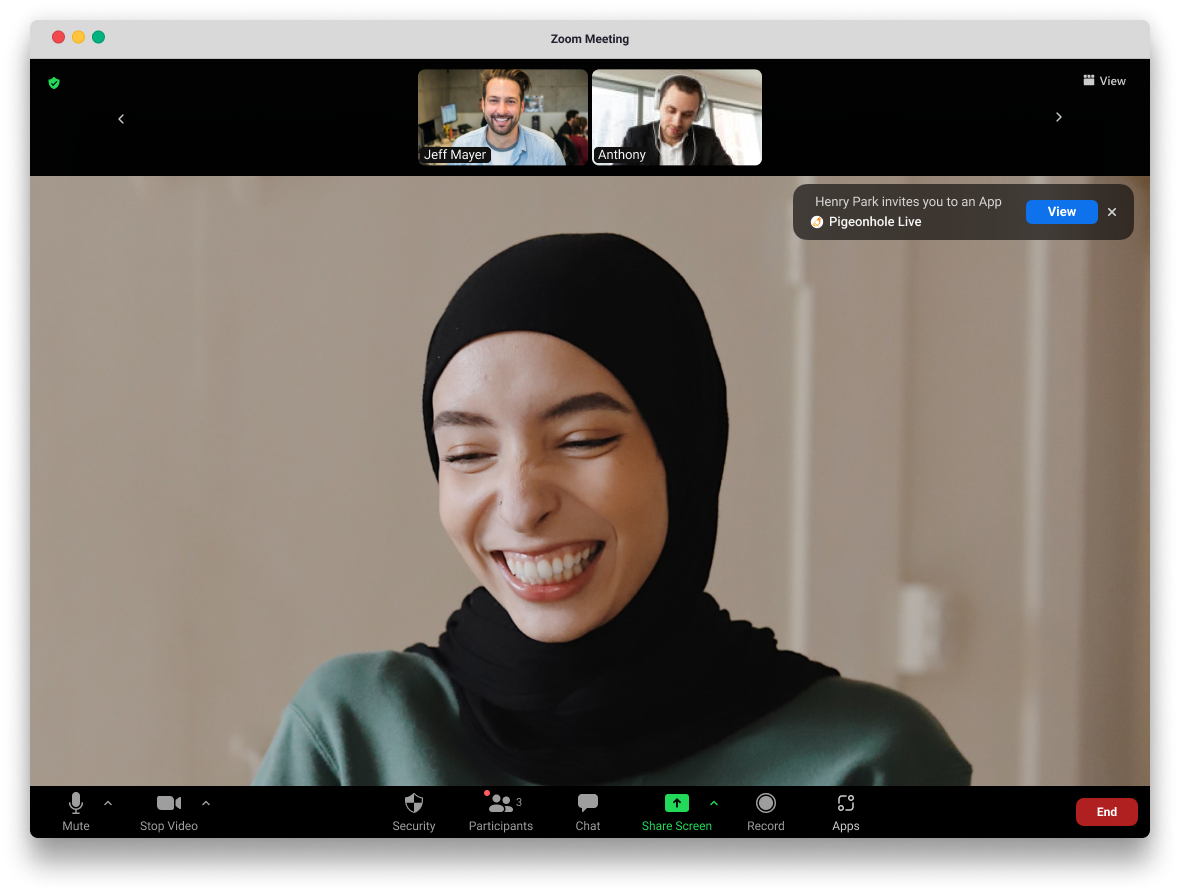 2. Meeting participants will see all the sessions for the meeting in the agenda page. Simply click on any of the sessions to participate.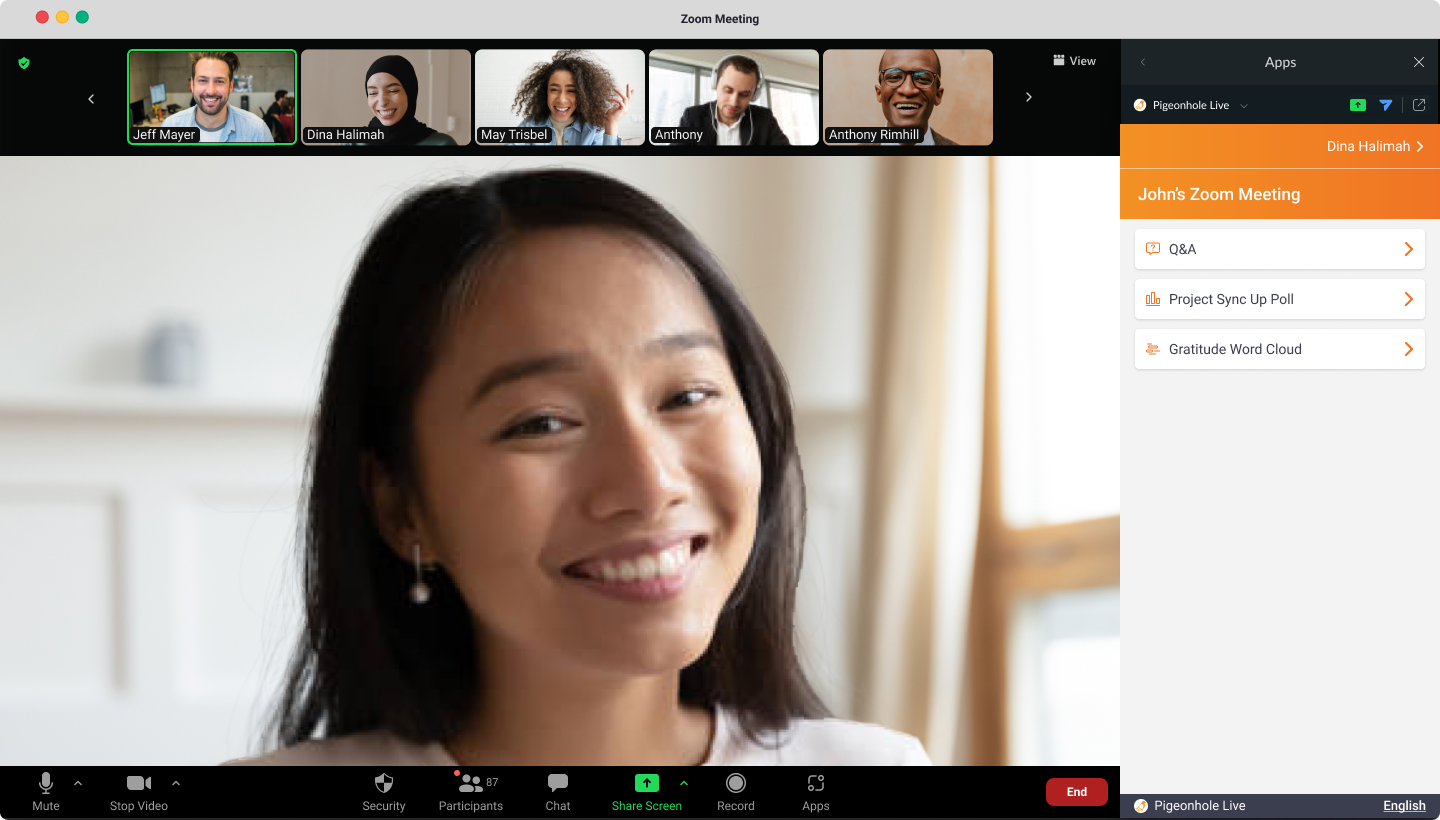 3. For Q&A sessions, click on the text box to type your question and select Ask to submit the question. Click on the vote button to upvote a question and click on Add a comment to submit a comment.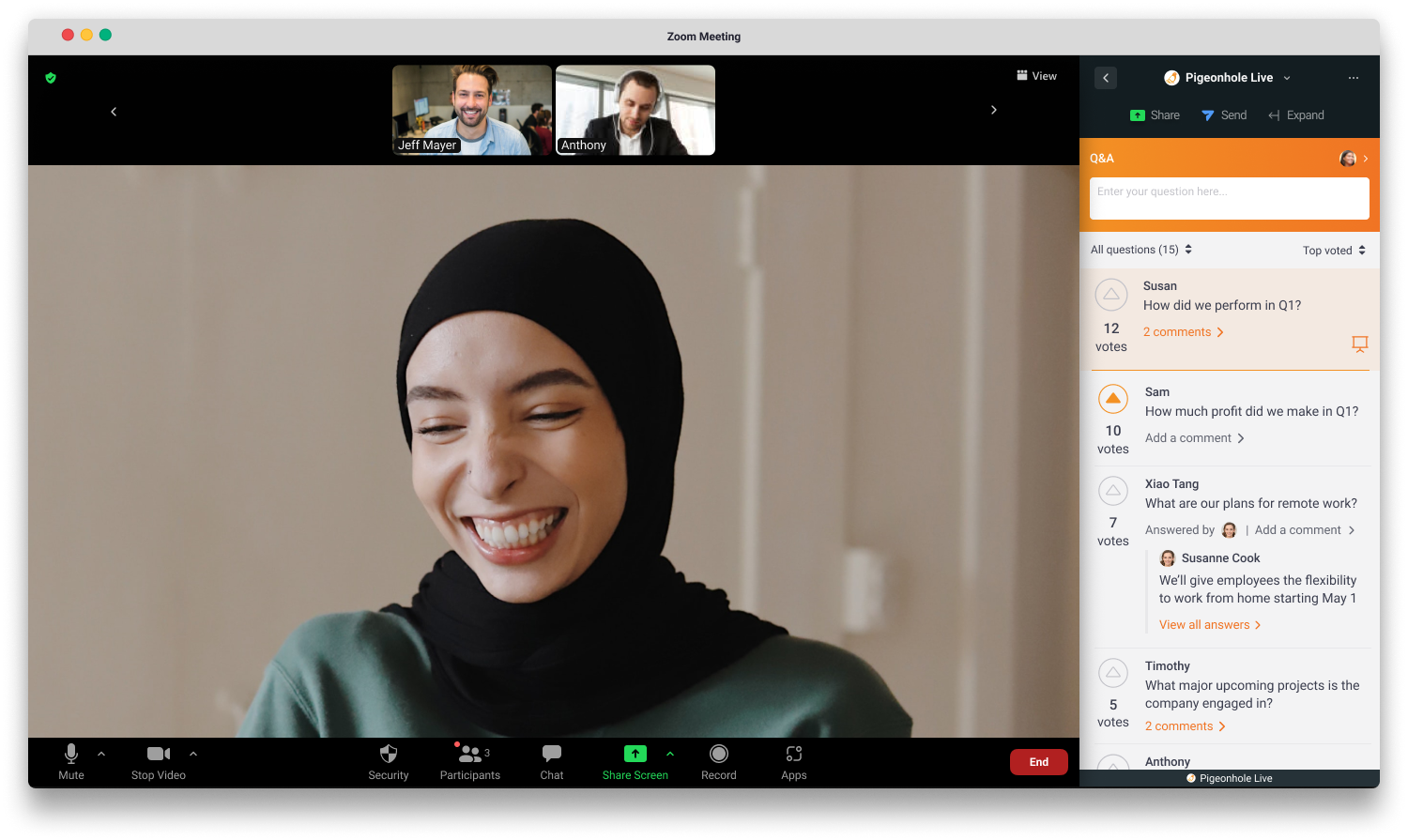 4. A profile will be created automatically for the participants on the Pigeonhole Live app using participants' Zoom name and email.
Note: Pigeonhole Live app can only be added to a meeting by meeting owners. Meeting participants may send the app to their meeting owner to add the app to the meeting.