By design, our Quiz feature is at an ended state once you have run a Quiz with a group of participants. If you need to run a Quiz session multiple times with different groups of attendees, you will love our new update!
You can now re-run a Quiz that has been completed by a group of attendees, with another group from the Admin Panel. This way you can conveniently run multiple rounds of the same quiz without losing the data from each round.
How to run Quiz again? 
On the Admin Panel, at the end of a Quiz session, you will see two options: "View results from question 1" and "Run quiz again". If you click on " Run Quiz Again" you will be prompted to start the quiz once the next group of attendees have joined.
The results from each round of the quiz will be automatically and seamlessly merged in the Excel export to show attendees' overall standing from all the sessions.
For attendees: 
When you run the quiz again, attendees from the first round of the quiz can join in the subsequent rounds.
1. If an attendee misses a question in the first round, they will be able to answer the question in the subsequent rounds.
2. If an attendee has already answered all the questions, they will be able to change their answer in the subsequent rounds of the quiz only if the option "Attendees can change their vote" is selected under Advanced Setting, in your event Pigeonhole, as shown below.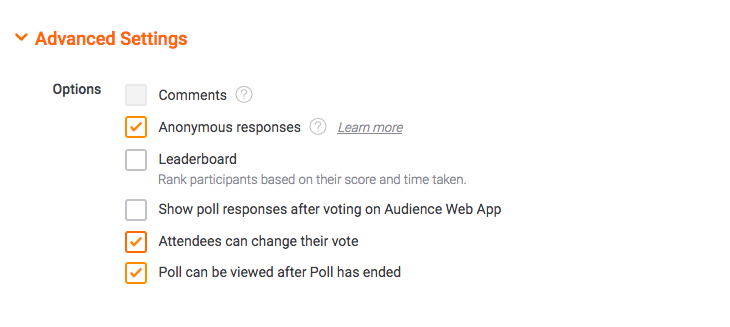 Note: You can also use the "Run quiz again" button to test your Quiz before running it with the actual intended group of participants.