Available On All Plans.
Why should you add images to Polls?
Adding images to a Poll question lets your audience visualise the question more engagingly and interactively. Including relevant images will significantly enhance the experience for your participants by capturing their attention and keeping them entertained throughout the Session.
Note
You can add an image to Poll questions for all Poll types on Pigeonhole Live.
Find out how adding images to Polls can help increase your audience engagement.
How to add images to a Poll question
1. From your dashboard, go to Agenda > Sessions > Session Type and pick the Poll of your choice.
2. Next, create a new Session by filling in the Agenda Information.
3. Go to the Poll Questions and click Add question.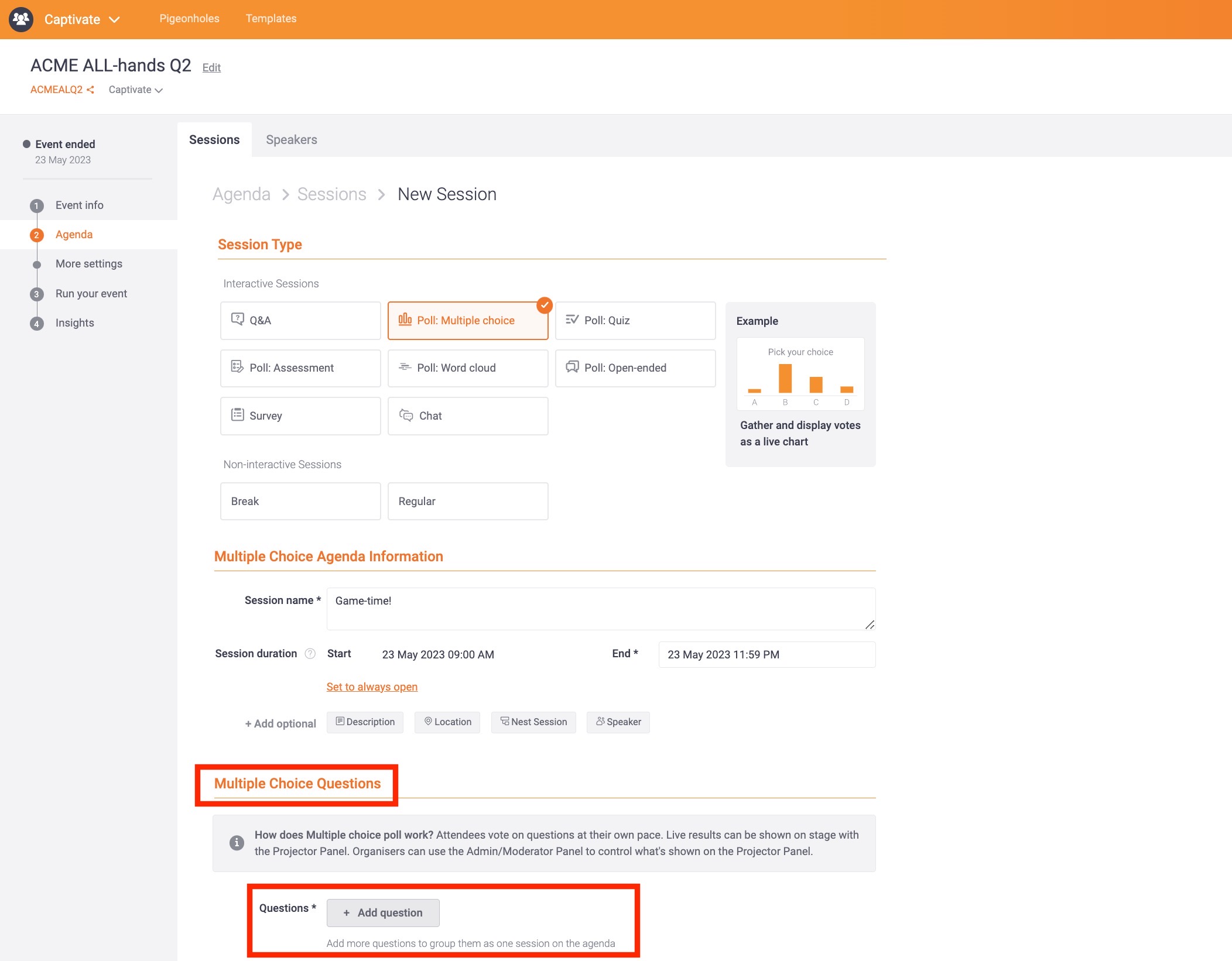 Poll: Multiple Choice dashboard.
4. Click the image button and upload your image. Once you are done filling in the Poll question and Answer options, click Save.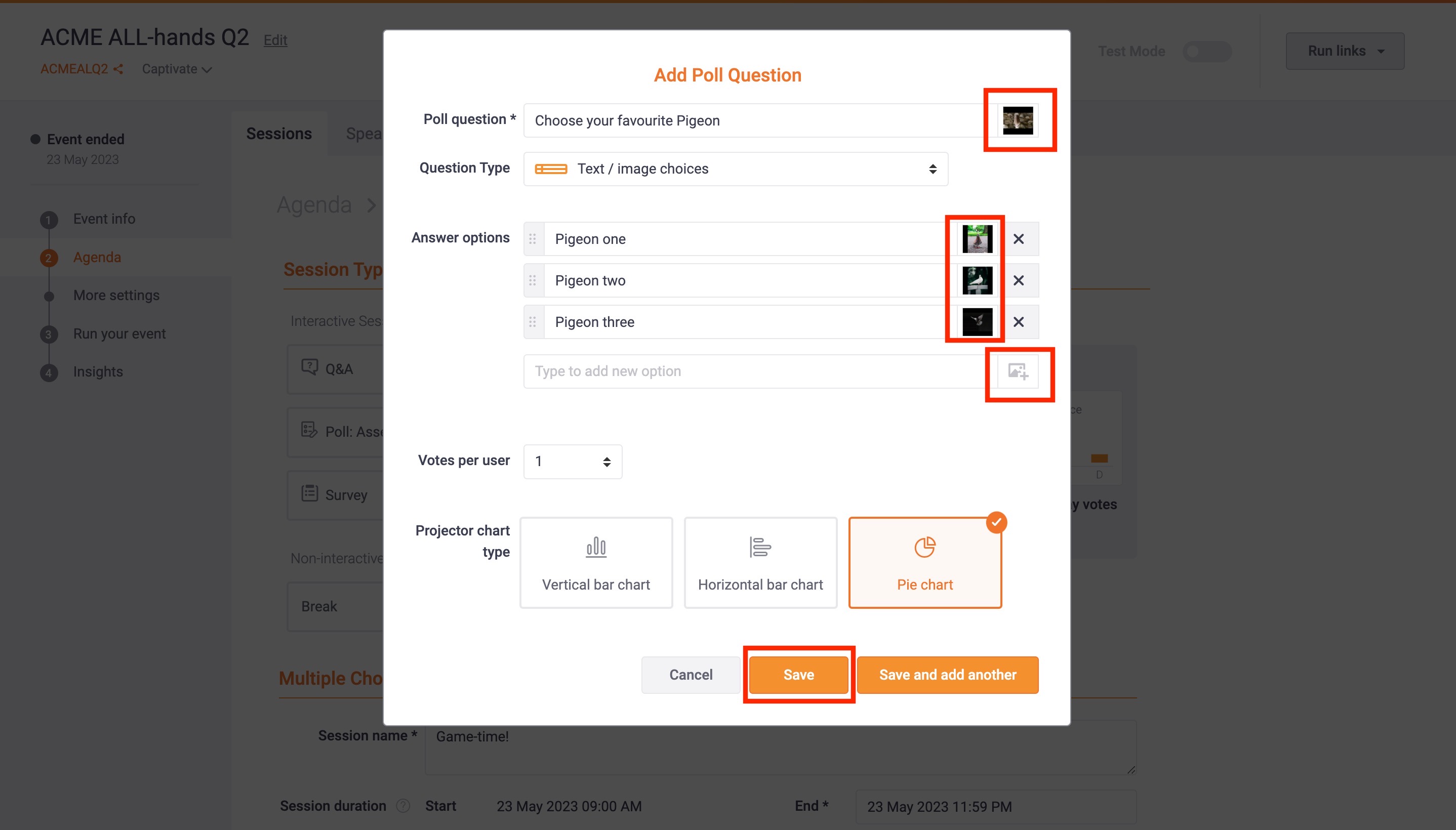 Add Poll Question box.
5. You will receive a prompt saying "Poll question added."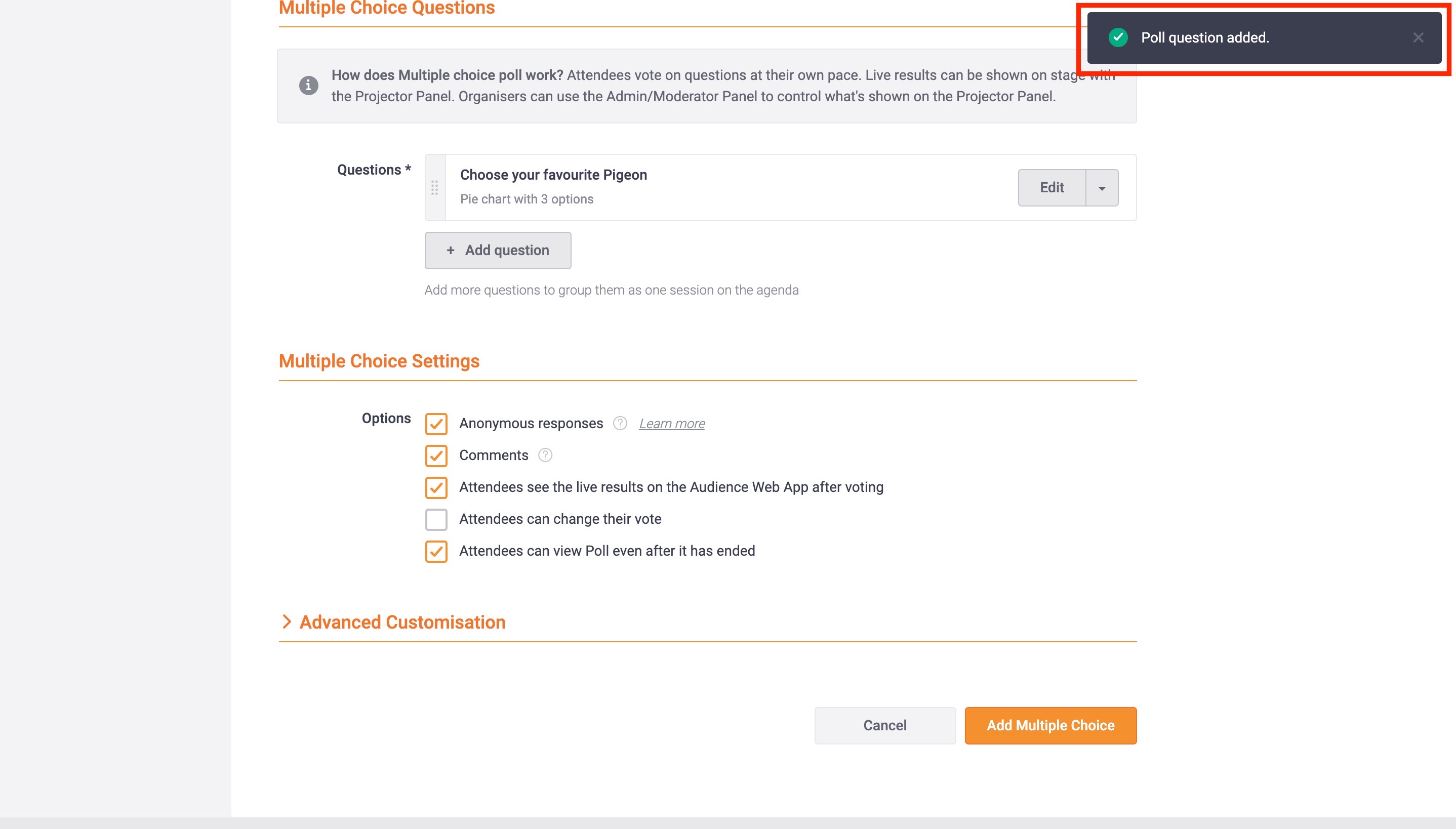 New Poll question prompt.
6. Click Add Multiple Choice to save the Poll Session.
Viewing Poll images on the Audience Web App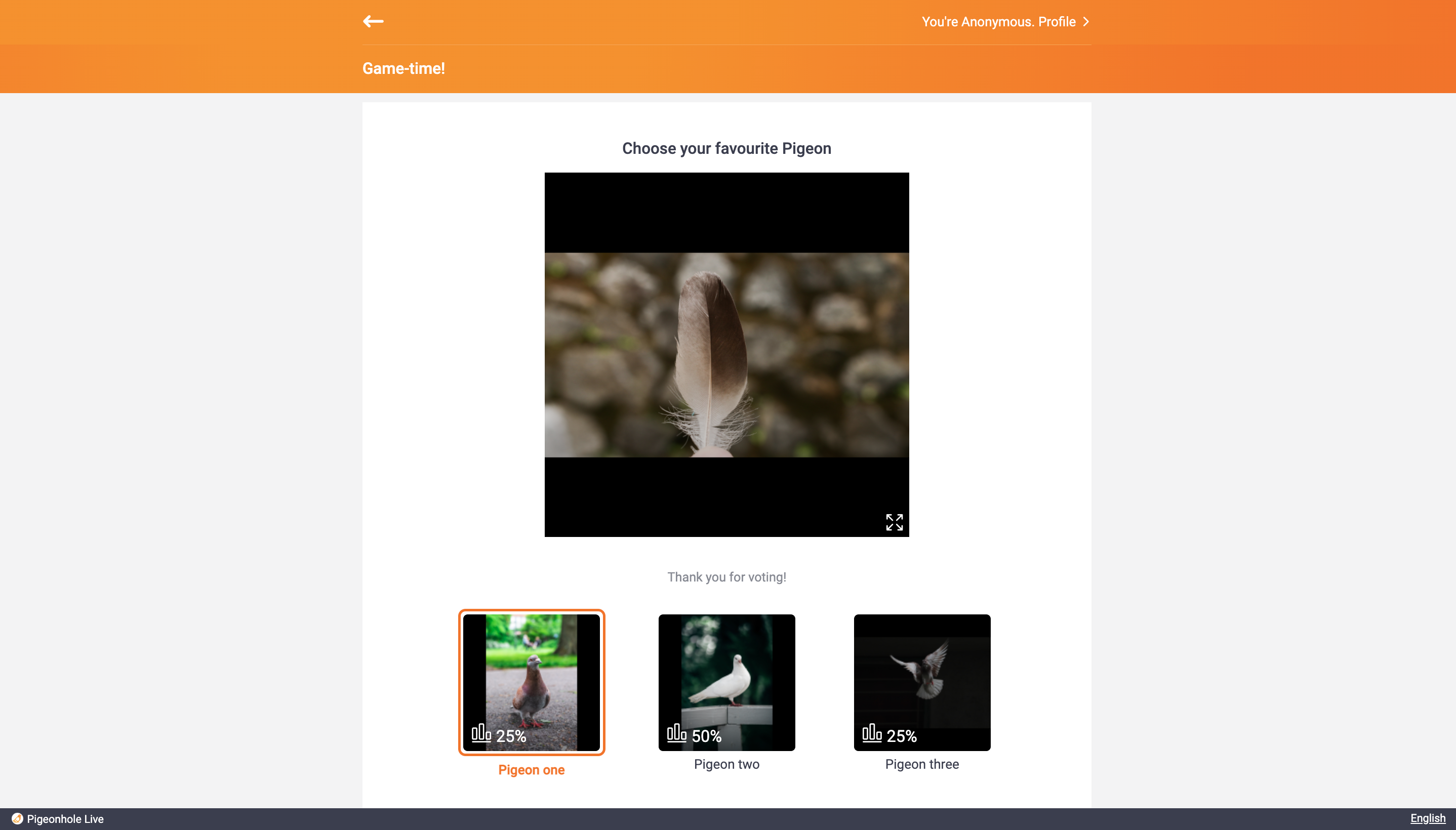 Poll: Multiple Choice on the Audience Web App.
Note
The recommended specs for the images that you upload on your Polls are JPEG, PNG, animated GIF, and BMP.
The maximum file size is 5MB.
Use images with a 1:1 square aspect ratio for best results.
The main image display is 404 x 404 pixels and enlarges to 500 x 500 pixels when clicked. The image display for answer options is 150 x 150 pixels.
There is no restriction in terms of height and width, as long as the file does not exceed 5MB.
Black bars will be added above and below the image if the width is greater than height.
Black bars will be added on the sides of the image if the height is greater than width.