Using the Admin Panel, you can send a personalised message to the speaker or moderator during a Q&A session if they are using the Moderator Panel.
When the speaker or moderator reads, then acknowledges your message, you will also be notified in the Admin Panel that the speaker or moderator has acknowledged your message.
You can use this useful function to inform the Moderator that his/her session's time is almost up, or to take a specific question, or that they have time for 2-3 more questions.

Steps
1. On the Admin Panel, click on Controls icon on the top right corner of the page.

2. Hover over the navigation bar and click on the right arrow.

3. Click on the Message Moderator tab to access it.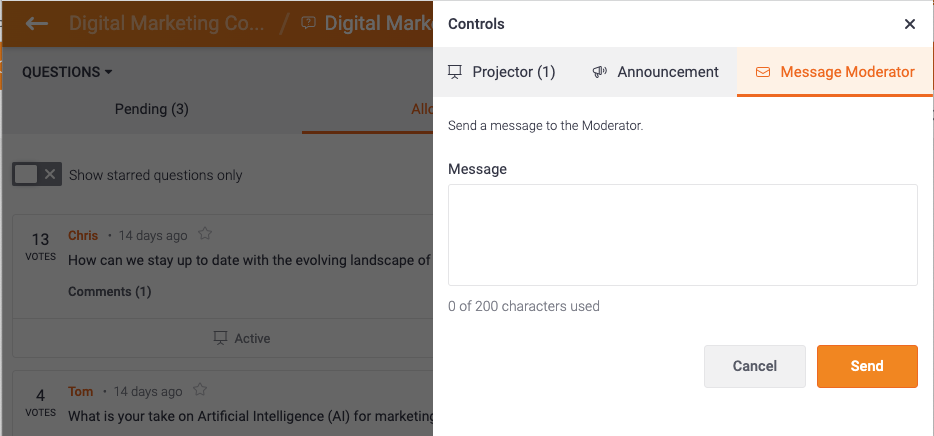 4. Type your message in the text-box. Tap "Send" to deliver your message to the speaker or moderator.
If there are multiple Moderator Panels opened with the same Q&A session, the message is sent to all Moderator Panels.
When one acknowledges the message, the message disappears from the other Moderator Panels too.
The Admin Panel should also be on the same Q&A session in order to receive the message acknowledgement.