Comment filtering is available for Q&A and Poll sessions.

1. Enable Comment Filtering on the Admin Panel
For Q&A and Open-text poll sessions, click into the comments sidebar. Just like Question Filtering, you can enable or disable Comment Filtering any time.
For Multiple-choice Poll sessions, click on the Controls icon.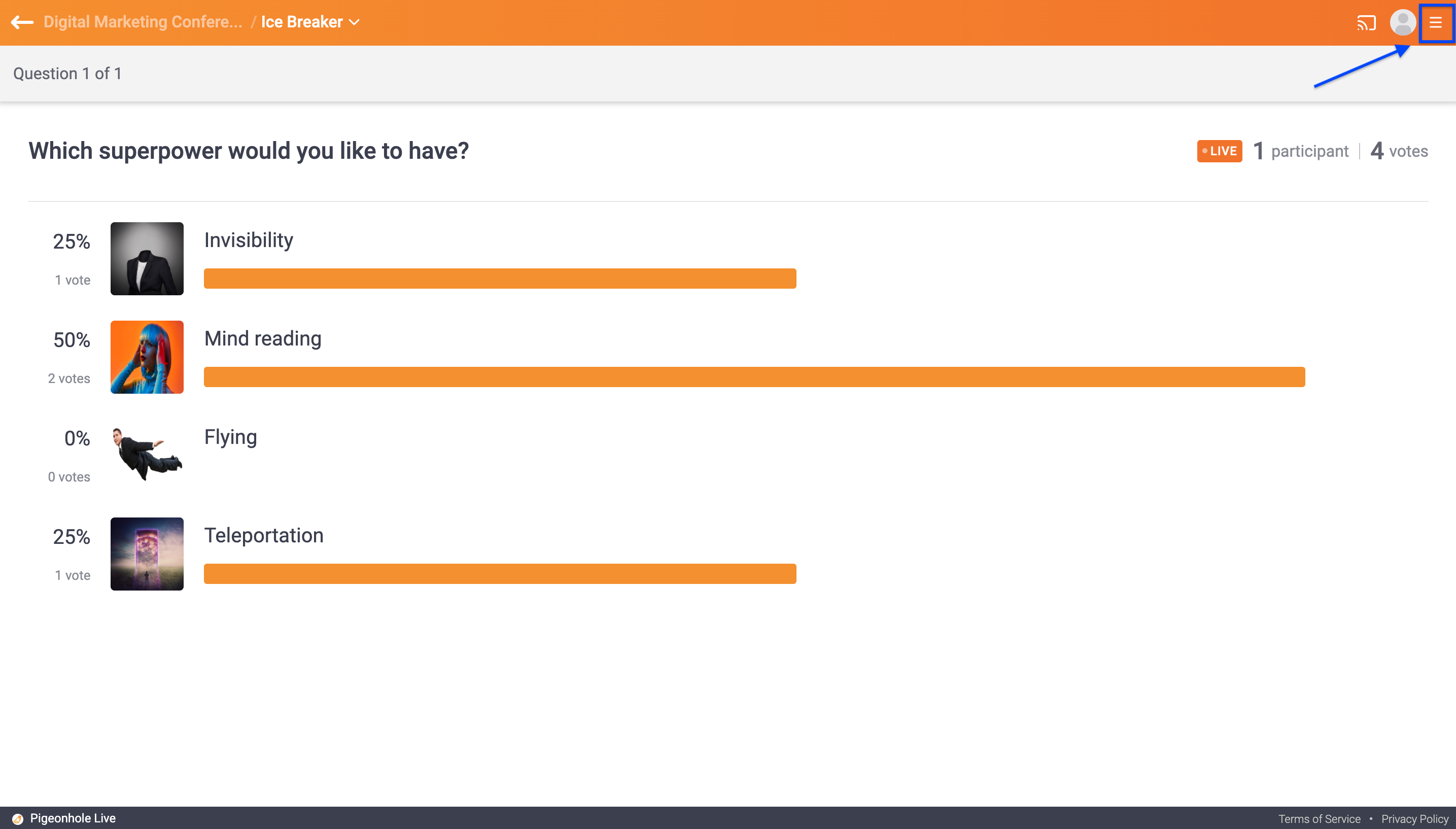 Under Session settings, click on the slide bar and enable Comment Filtering.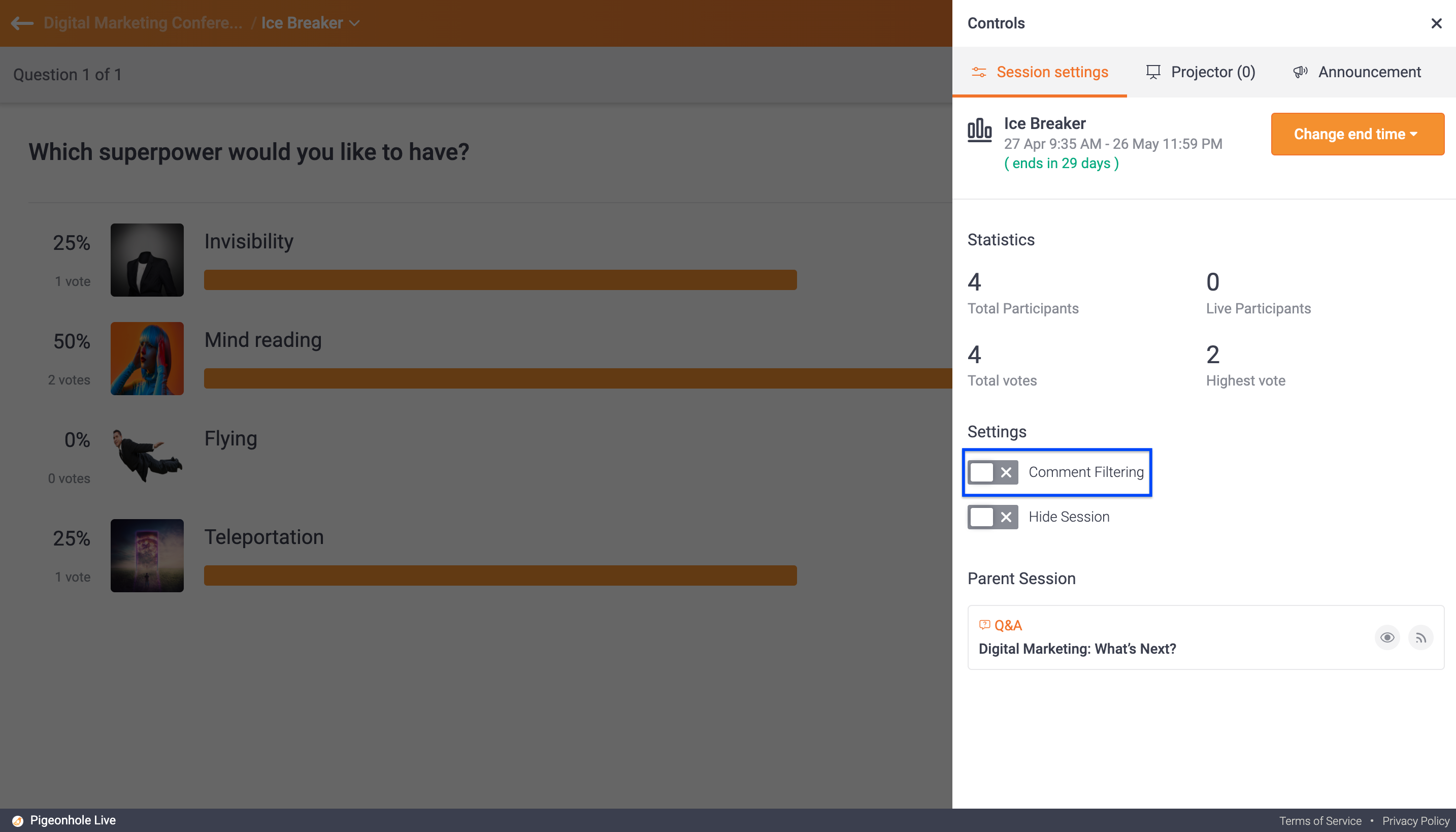 The slide bar will turn orange once the Comment Filtering is enabled.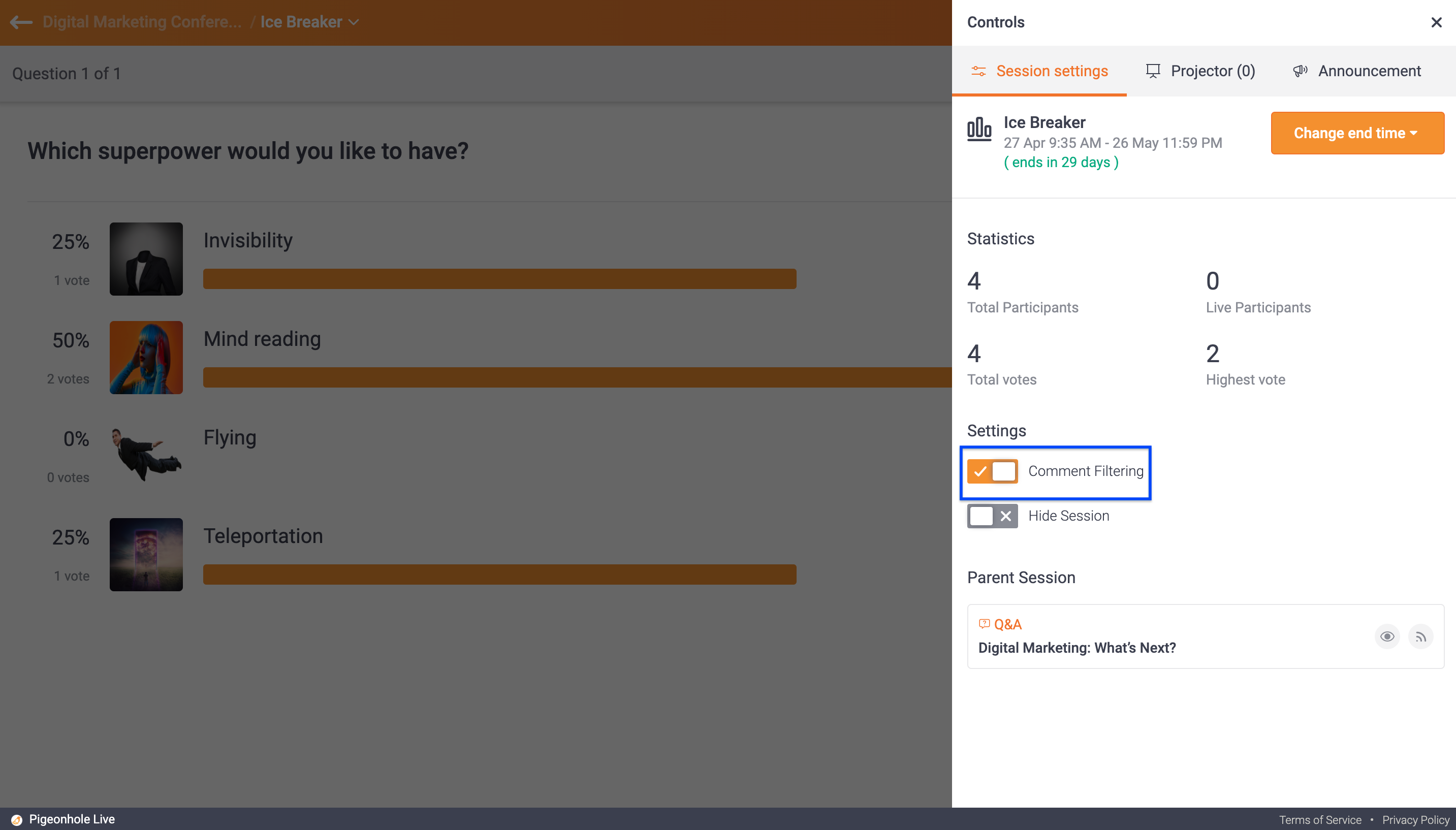 2. Allow, Edit, or Dismiss the comments submitted by your audience
The new comments can be accessed from the question, so you have easy access to them. Once a new comment is submitted, there will be a green pulsing dot on the Pending tab and Comments under the question.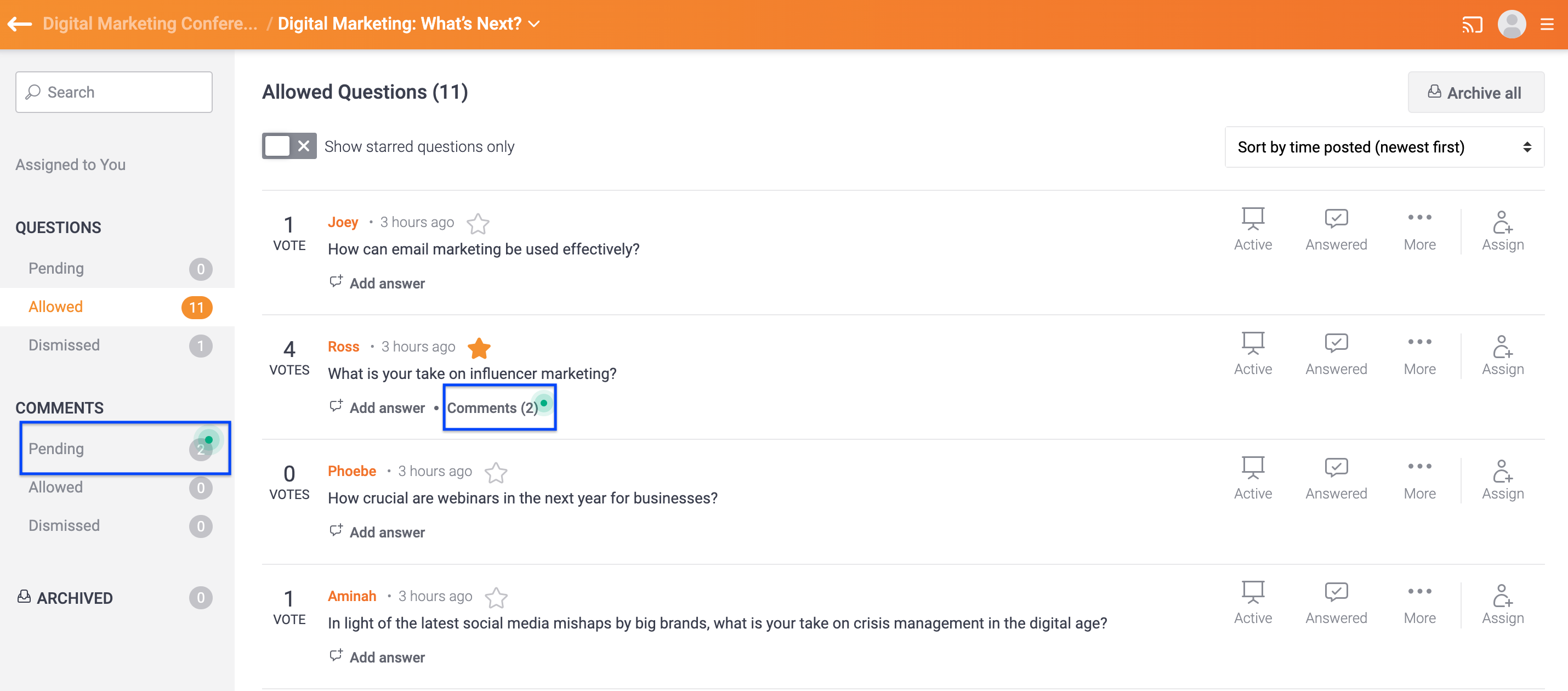 Click on the Comments to bring up a pop-up that lets you Edit, Allow or Dismiss the new comments.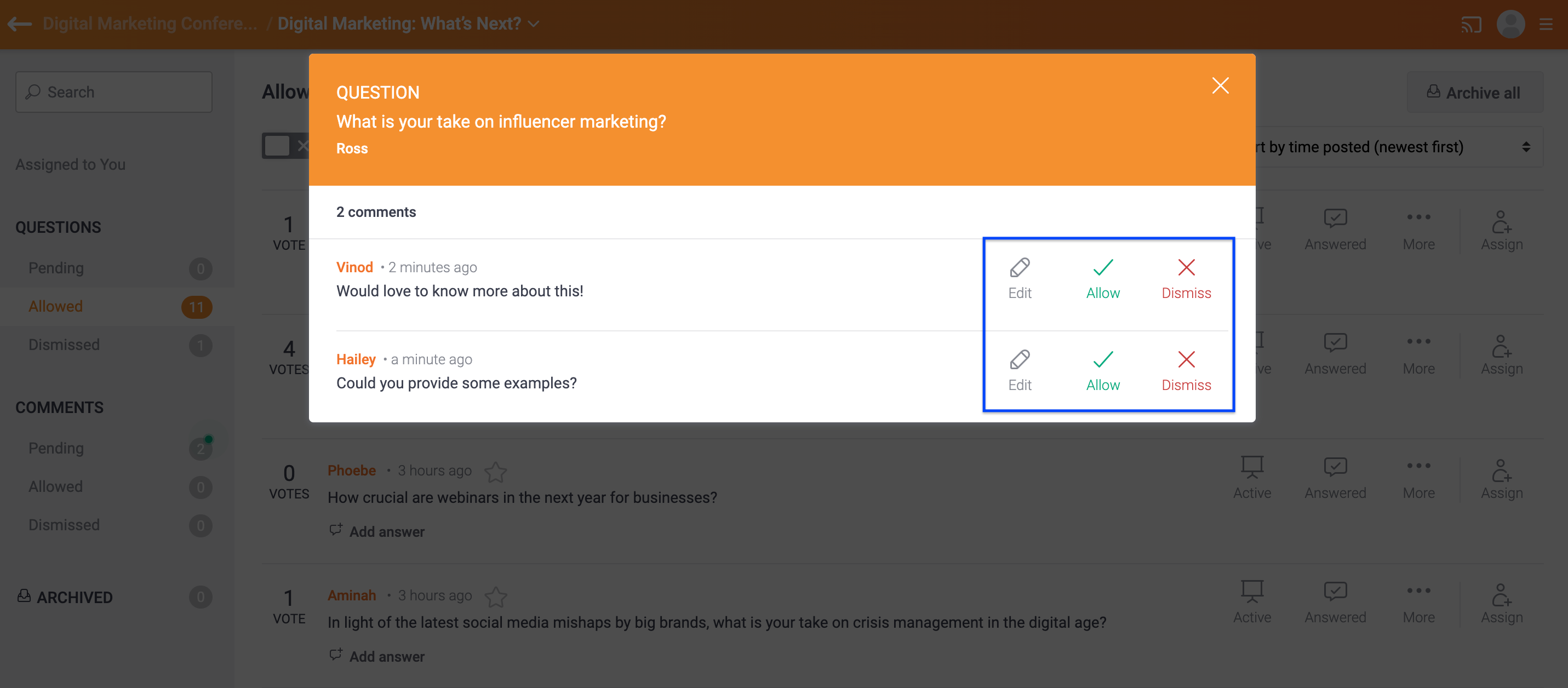 Alternatively, click into the Comments Pending tab.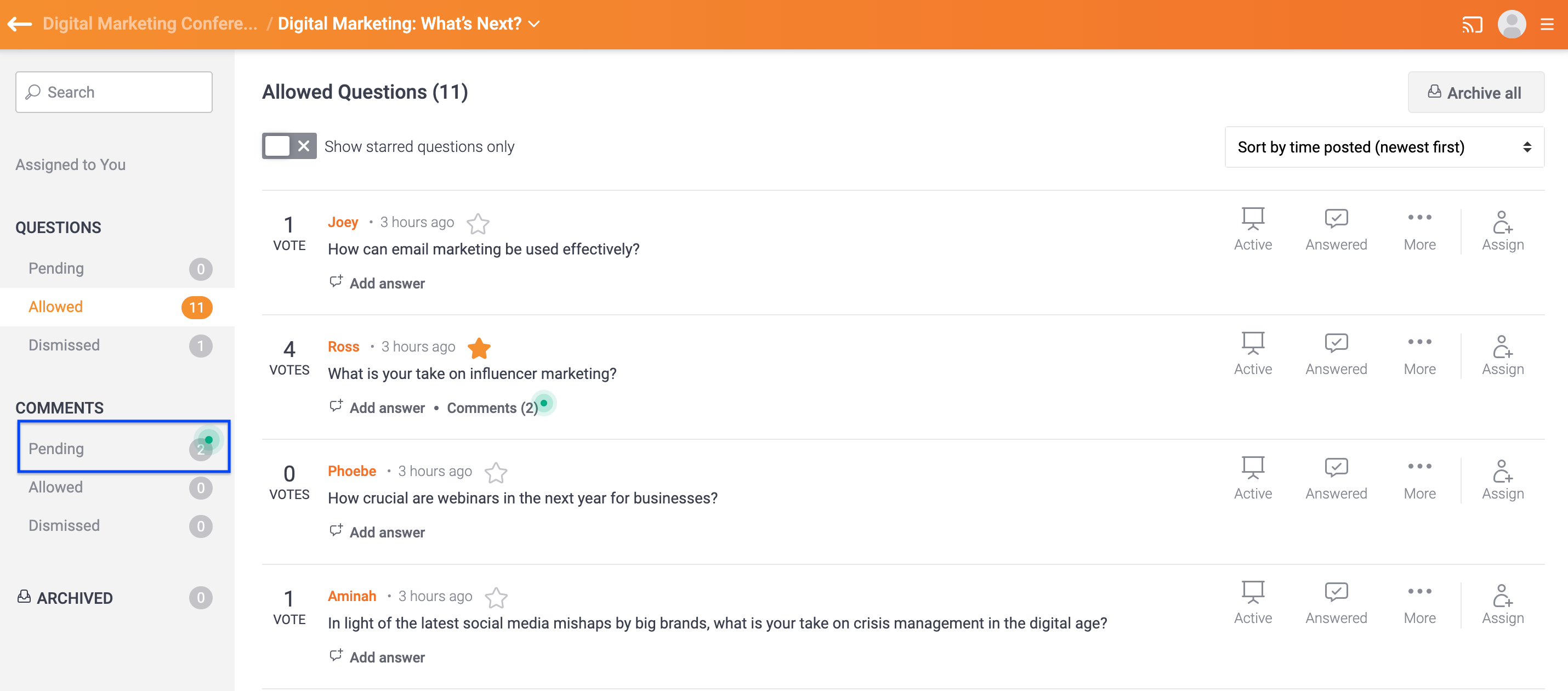 From there, you can also Edit, Allow or Dismiss comments.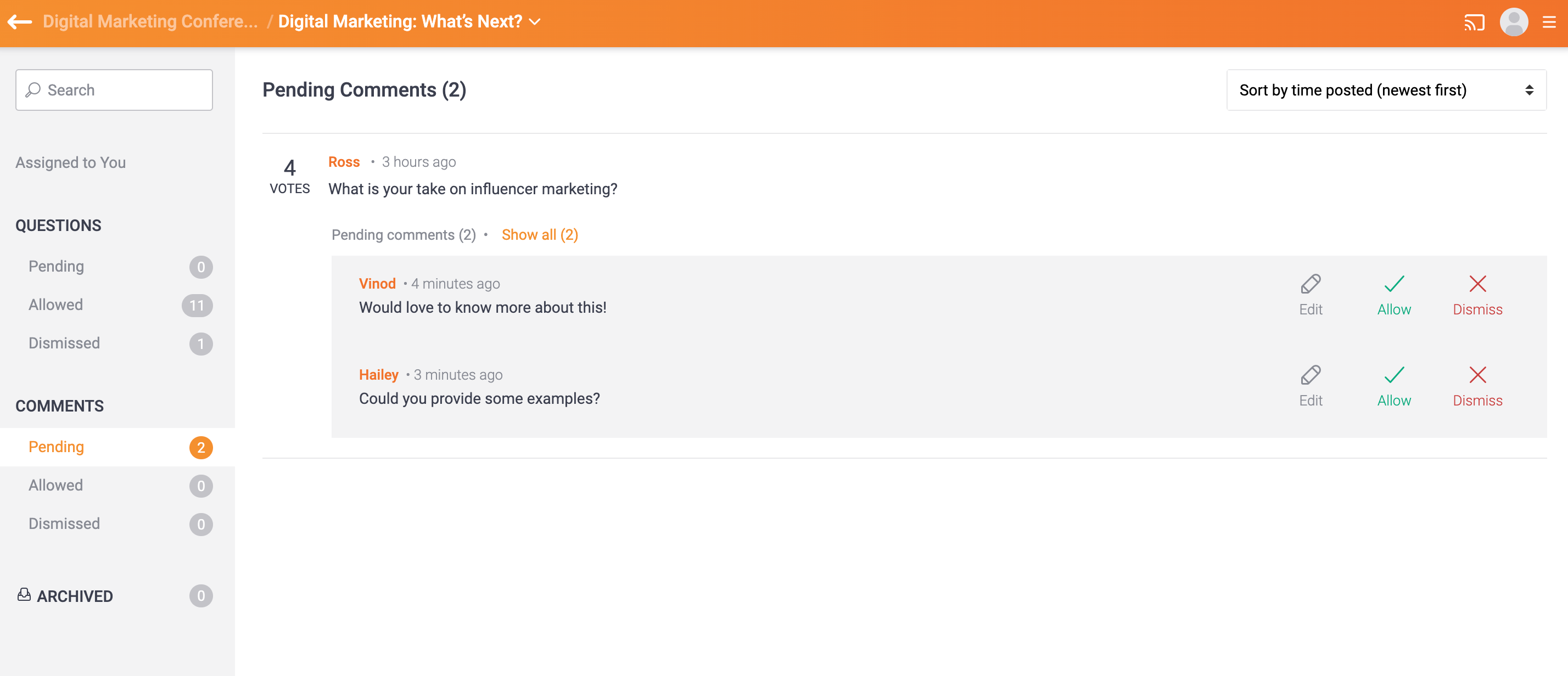 To filter comments in a Multiple-choice Poll session, click on the numbered comments located below the question.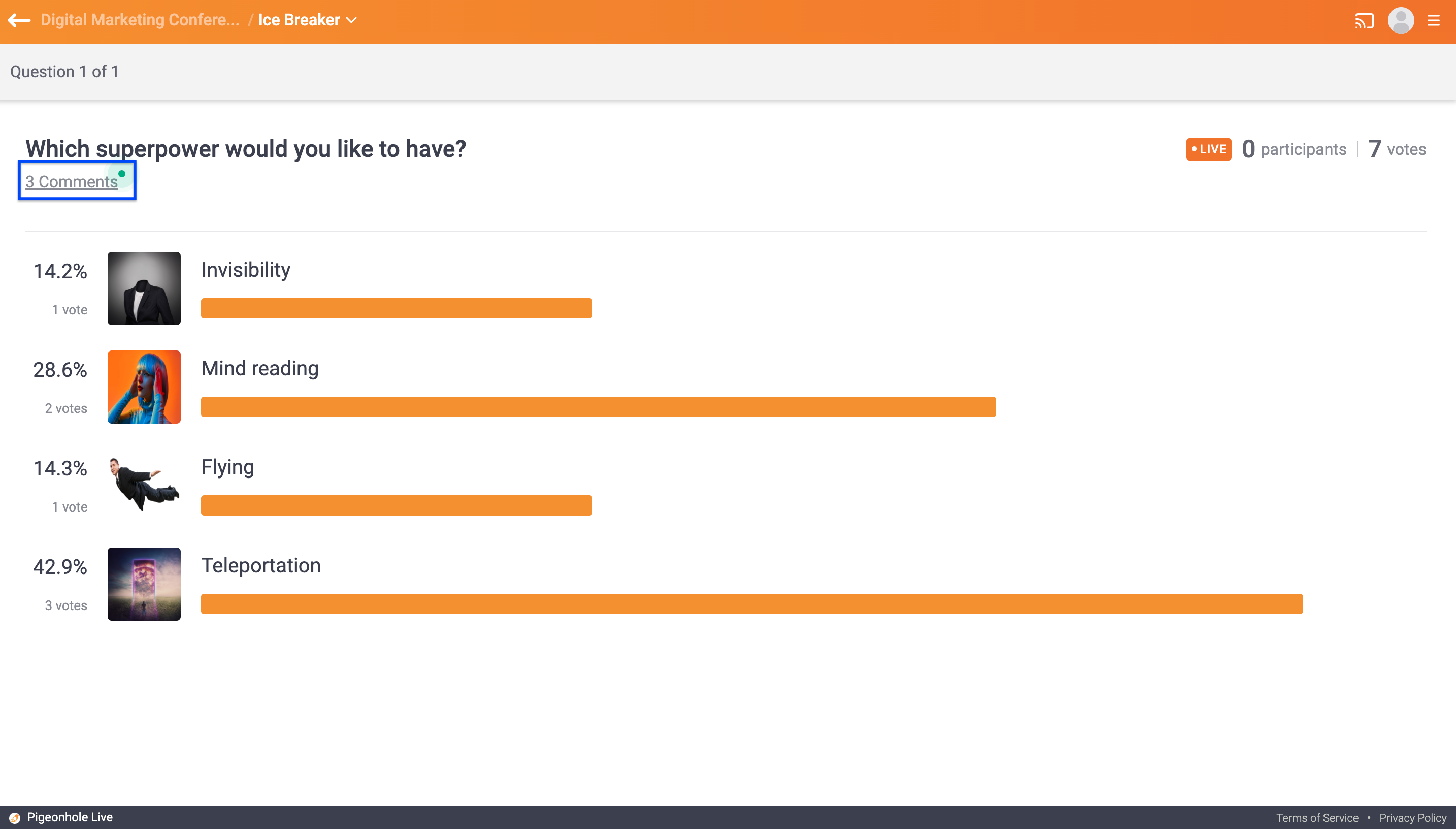 You can Edit, Allow or Dismiss comments in the pop-up window.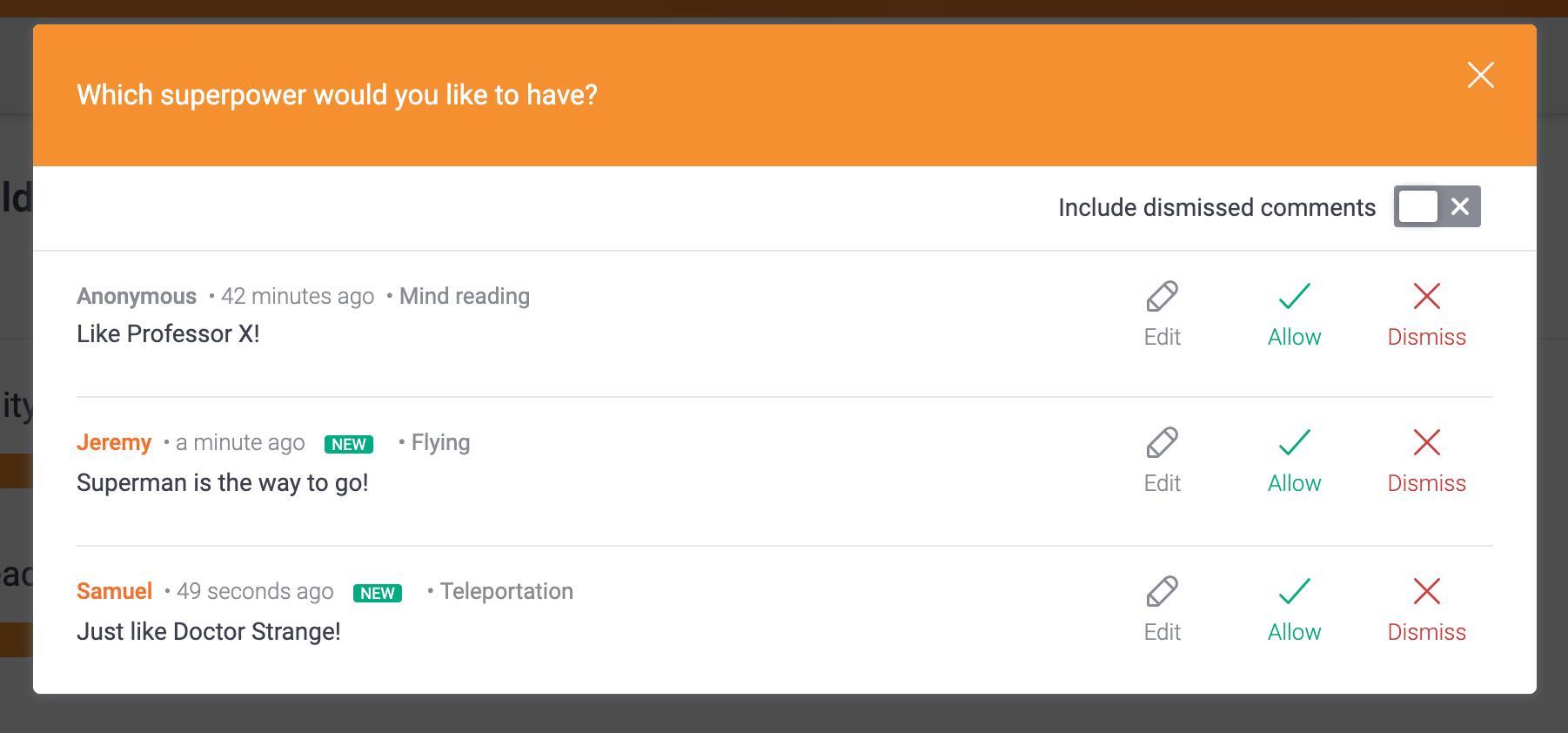 Comments that have been allowed will be visible on the Audience Web App, Moderator Panel, as well as Projector Panel. You can find them in the Allowed tab.
Comments that have been dismissed are not visible on any other interface, and can be found on the Dismissed tab.