1. Enable Question Filtering from the Admin Panel
To have Filtering enabled right from the start of the session, you can enable it when setting up your Q&A session.
To enable Filtering midway through your live Q&A, you can click on the Question Filtering slider on the top right of the Admin Panel.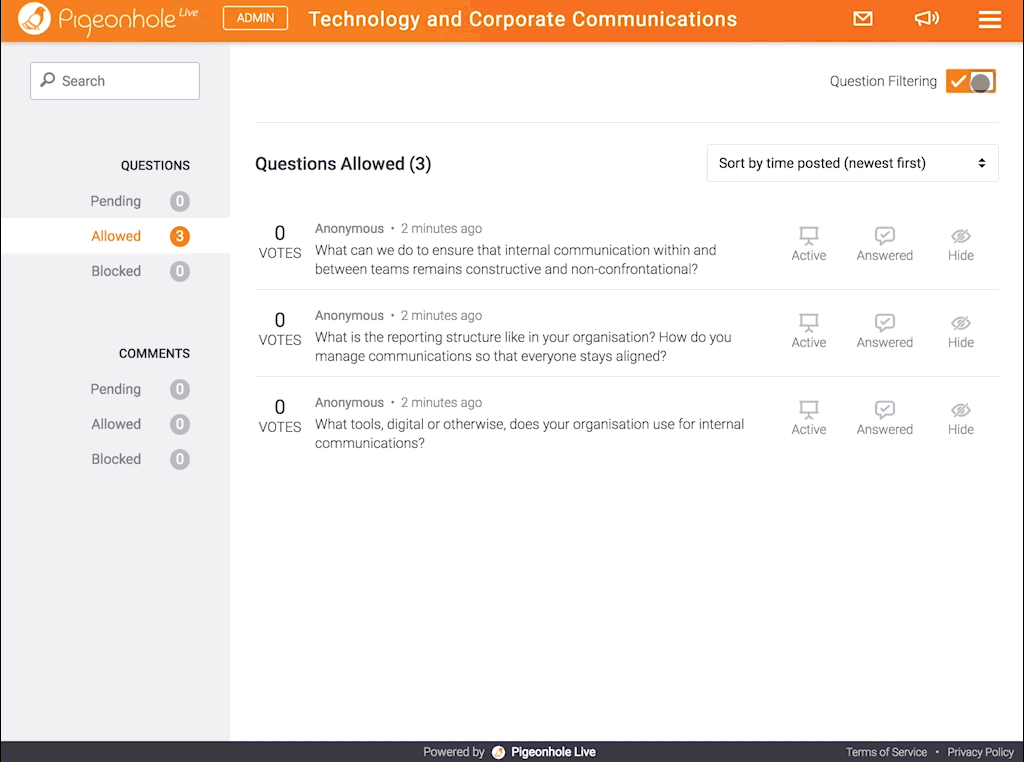 See when your audience is typing their questions
There is a Typing Indicator beside the Question Filtering slider that shows you how many attendees are typing. Get ready to filter questions that are coming in.


2. Allow, Edit, or Block Questions from the Questions Pending tab
Click on the Questions Pending Tab on the left of the Admin Panel. This shows all the questions that have been submitted by your audience, and is pending your approval. 
Click on "Allow" to approve a question. This allows the question to be seen on the Audience Web App, the Projector Panel, as well as the Moderator Panel.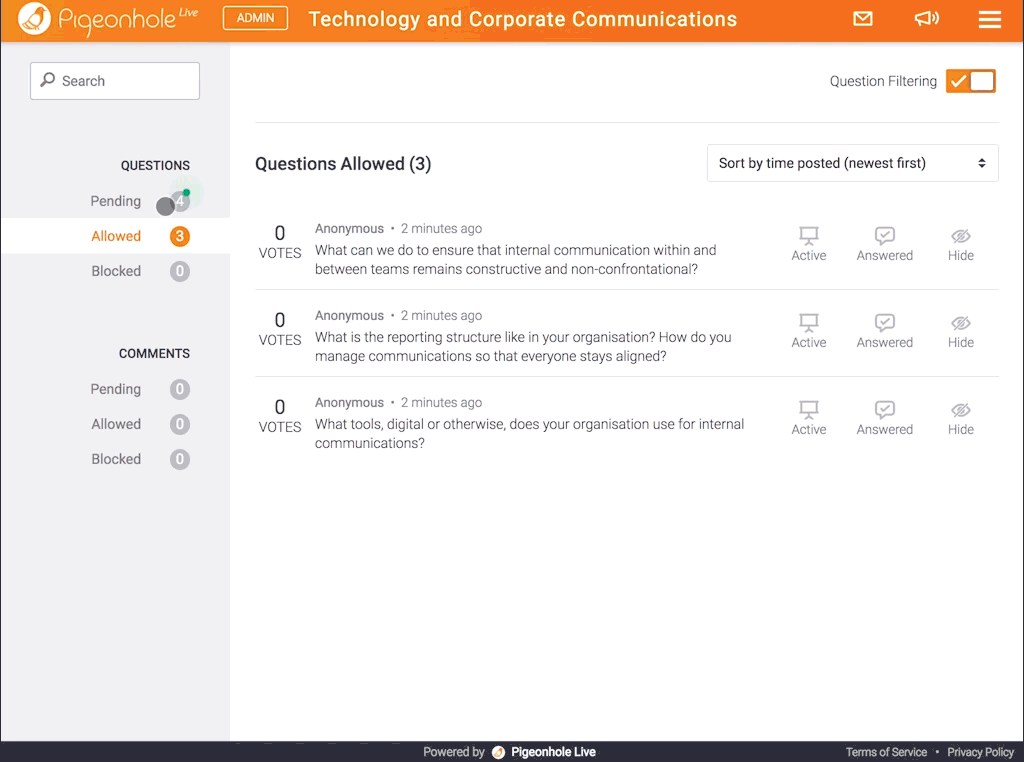 How to navigate the new Admin Panel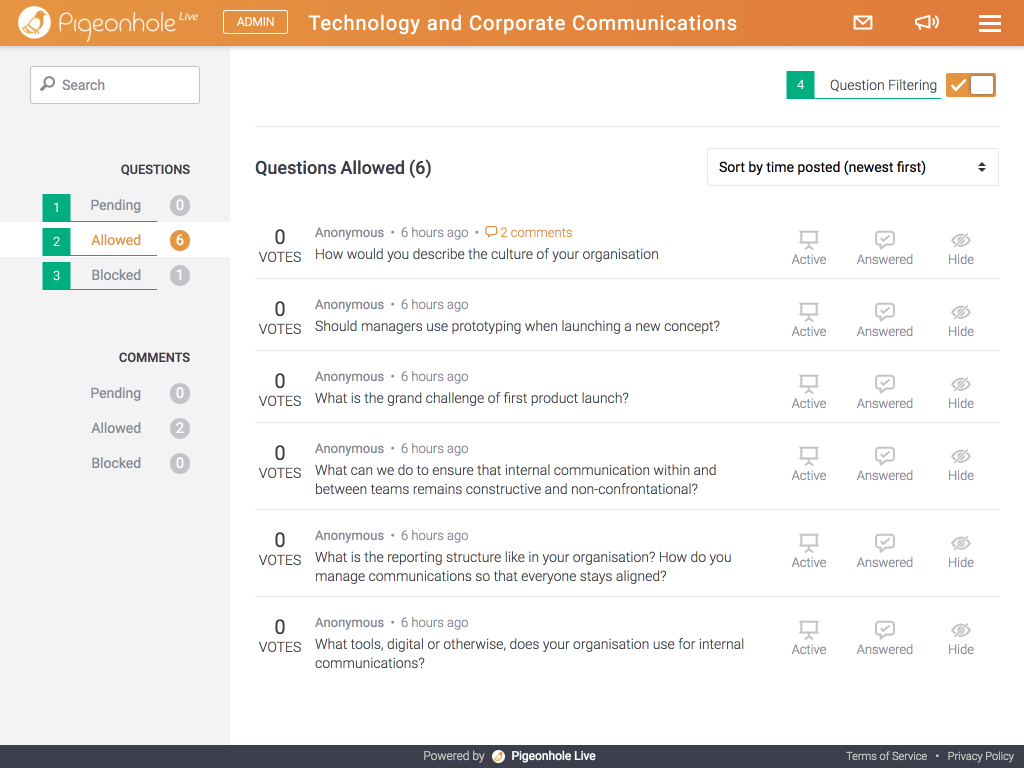 1 - Pending Questions
When Filtering is enabled, all questions submitted by your audience first goes to the Question Pending tab. From here, you can choose to Allow, Edit, or Block any question.
When you edit a question, it remains in this tab and will still be unseen by your audience until you choose to Allow it.


2 - Allowed Questions
You can access the questions that you Allow in this tab. Note that the allowed questions are also shown on all other Pigeonhole Live interfaces: Projector Panel, Audience Web App, and Moderator Panel.


3 - Blocked Questions
You can access the questions you Block in this tab. Blocked questions are not shown to the audience. 
If you would like to unblock a question at any point, you can choose to Unblock it, and then Allow it from the Pending Questions tab.


4 - Question Filtering Slider
You can enable or disable Question Filtering easily from here. Your settings take effect from the next question submitted; they do not apply retrospectively.