1. Go to the Agenda page in your Pigeonhole. Click on Add session.
2. Under Session Type, choose Poll: Word Cloud.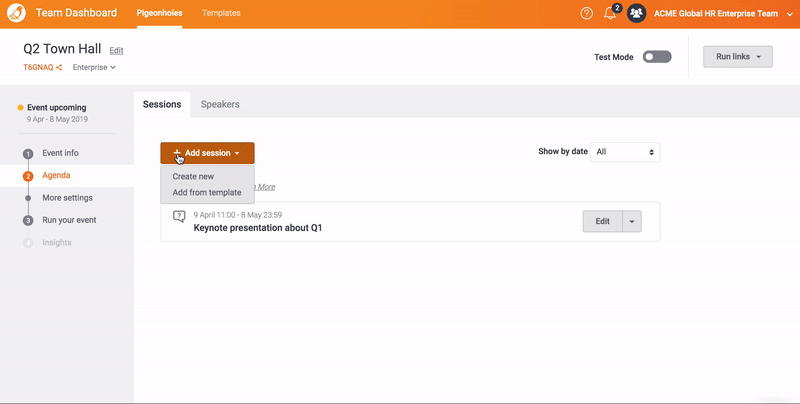 3. Input Poll Information
Name
This will be shown as the title of the Poll on the Agenda.
Start and End Time
Your session automatically goes live at the start time, and closes at the end time. When a session is live, your audience is able to submit their Poll responses. 


Pro tip
Set your end time with a buffer in mind, in case your real life session overruns!
Limit word cloud responses
As the Word cloud works only when answers are short, answers may not be more than 4 words and a total of 40 characters in length. You can reduce the number of words or characters, but it cannot exceed 4 words and 40 characters.
5. Remember to click Add Word Cloud to save!
6. Test run your session. 
To check or test your setup, you can use Test Mode and open the Audience Web App and Projector Panel to view it from the perspective of your audience, or practice running your Q&A as an organizer with the Admin or Moderator Panel.