How does the Brightcove video look on the Audience Web App?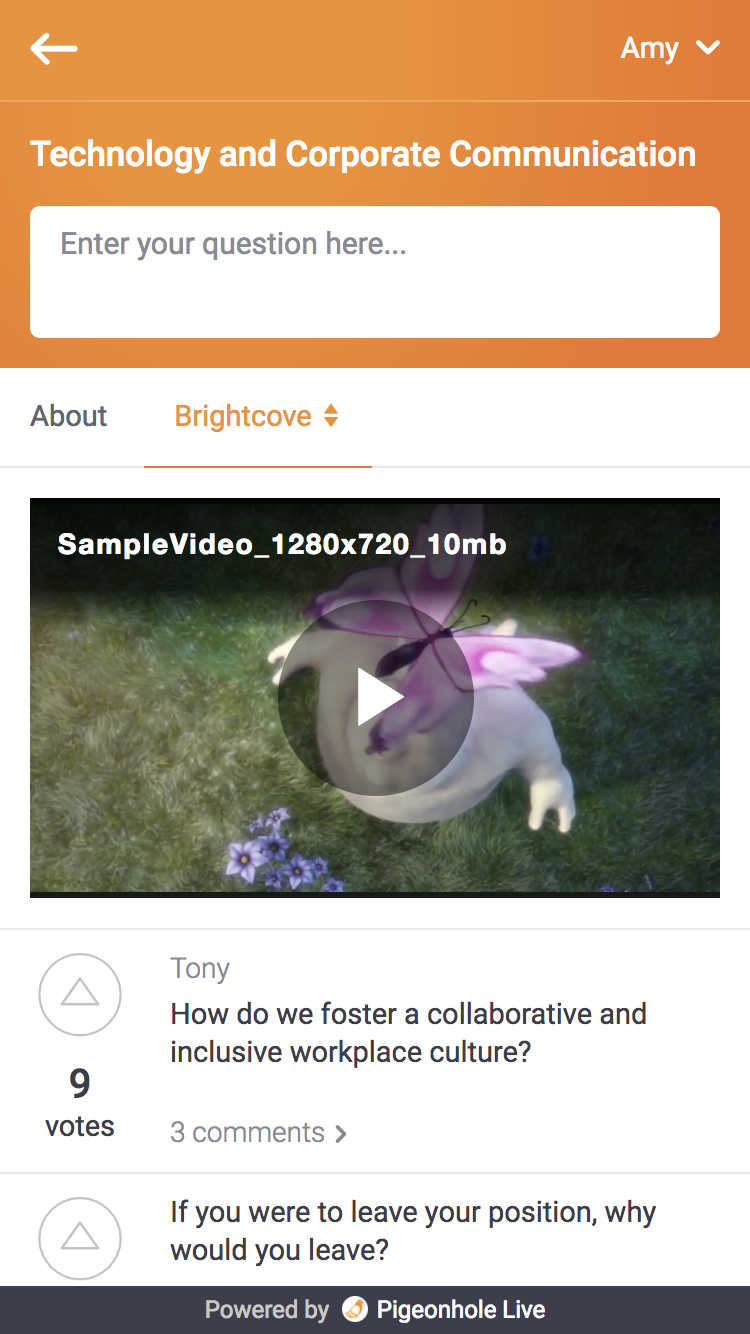 After adding the Brightcove video to your session, the Brightcove integration automatically appears on the selected session.
If there is more than one integration added to the same session, you can choose to view Brightcove by selecting it from the Integrations dropdown list.
Tip
Use Test Mode to check out how your integration looks on the Audience Web App, from the perspective of your audience.

Technical Features
Picture-in-Picture (PIP) is available on Desktop and Mobile
Brightcove video can play in fullscreen on Mobile
Brightcove video resumes previous session on Desktop and Mobile
Click here to compare technical features between video integrations.