Themes allows you to choose between nature sceneries, cityscapes and solid colours to dress up your Pigeonhole for each event or meeting. Here are the available themes: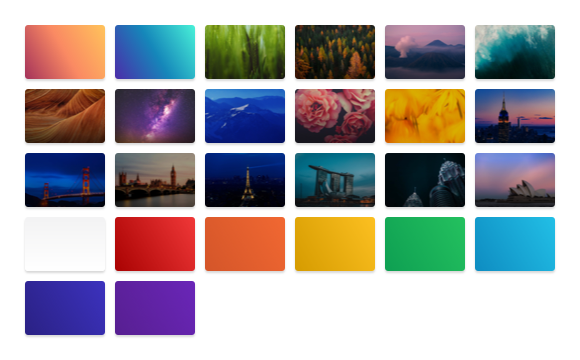 To enable Themes, navigate to Pigeonhole> More Settings> Appearance> Themes and Branding.
Click on the themes to preview how it will look like on the Projector Panel.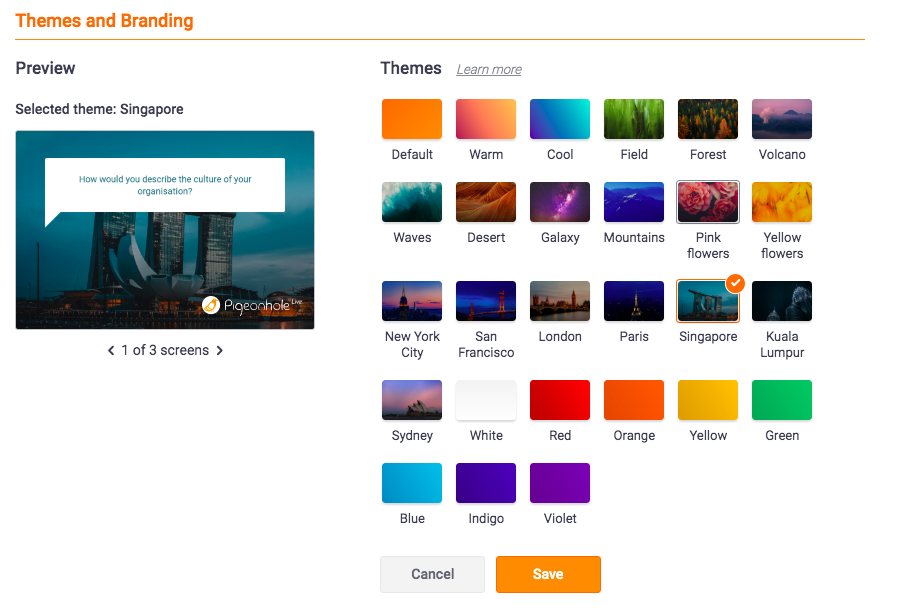 Once you're satisfied with the theme you have selected, click Save. The theme will be consistently applied across the Audience Web App, Projector Panel and Admin Panel.
Do note that some Themes are only available on Engage Pigeonholes and above.
Themes and Logo Branding
If you are using an Engage Pigeonhole and above, you can apply Themes and Logo Branding concurrently on your Pigeonhole. Simply upload your company logo from your desktop by clicking on the Upload Logo button, right below Themes.

Custom Branding
If Custom Branding is applied to your Pigeonhole, Themes will be turned off by default.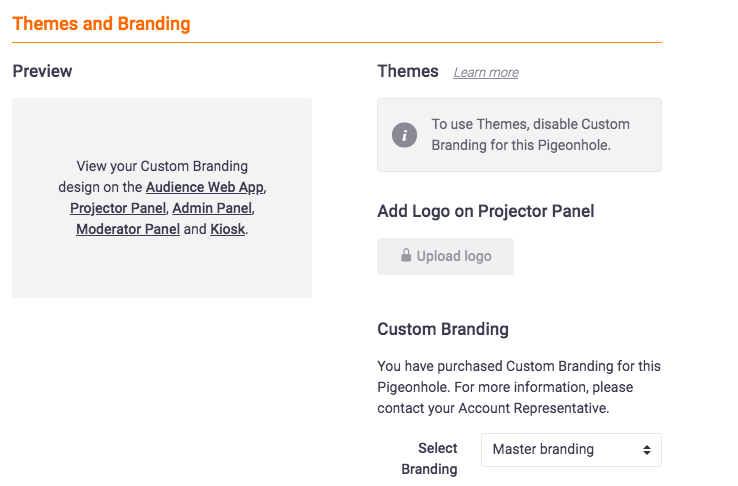 To activate Themes, turn off your Custom Branding by navigating to the selected Pigeonhole> More Settings> Appearance> Custom Branding. Click on the drop-down menu, select None and then click Save.

If a Custom Branding is centrally enforced for your Pigeonhole, you will not be able to turn it off. Please contact your Team Owner to make the necessary changes.
Once you have turned Custom Branding off, you can apply Themes to your Pigeonhole by following the instructions above.