Assessment allows you to test your participants' knowledge with a series of correct-answer questions and have access to their scores.
Setting up
Create an Assessment on your agenda, choosing Poll: Assessment under Sessions.
Add questions and answer options.
Save Assessments.
Follow this step-by-step guide on how to set up an Assessment.
Completing Assessment [Audience Web App]
When your assessment participants log in to the Audience Web App, they can select the assessment they want to take.
They will be presented with a series of multiple-choice questions that you have set up. Your participants can complete the assessment at their own pace. Once they have chosen the answer, they can click Submit.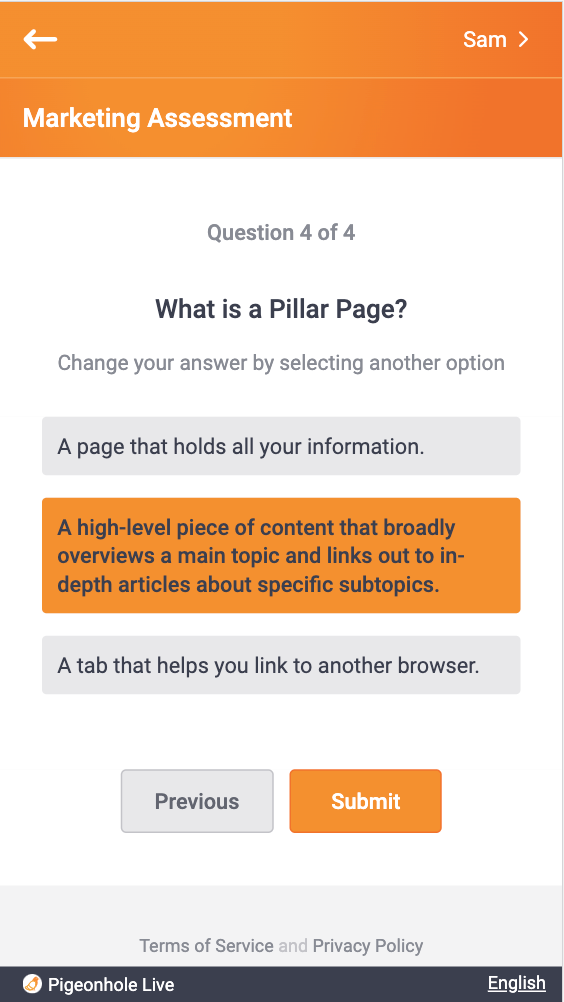 A prompt will appear for them to confirm on submission of their answer.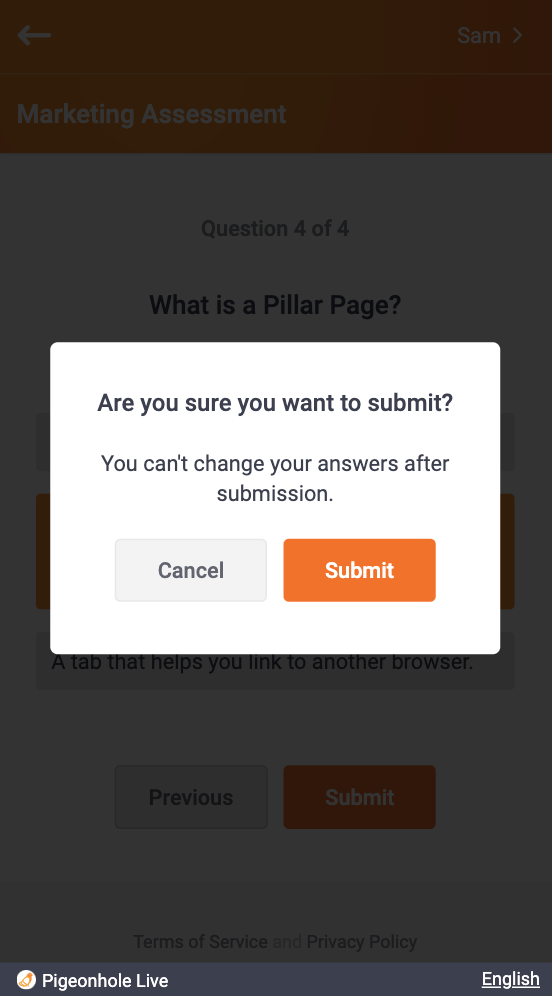 Once they have completed the assessment your participants will be presented with a summary page which shows their total score and the correct answer for each question (shown below).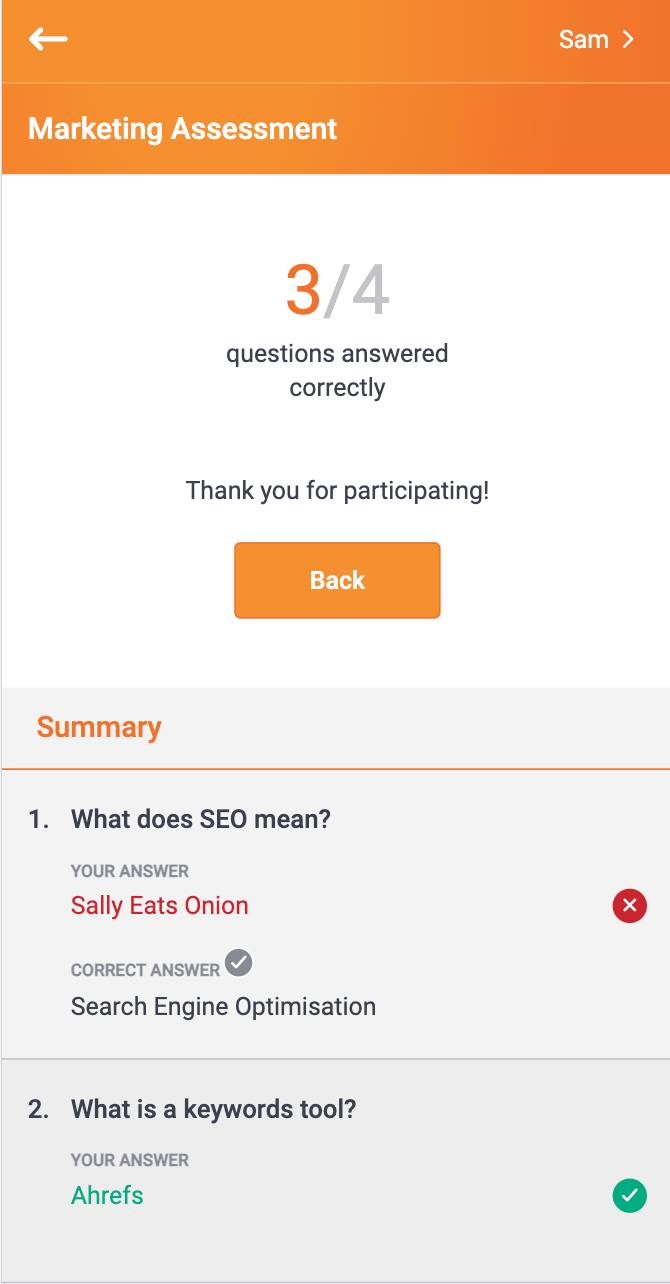 Reviewing Scores [Projector Panel]
At the end of your training session or lesson, if you wish to review the answers to the assessment question with your participants, you can do so on the Projector Panel.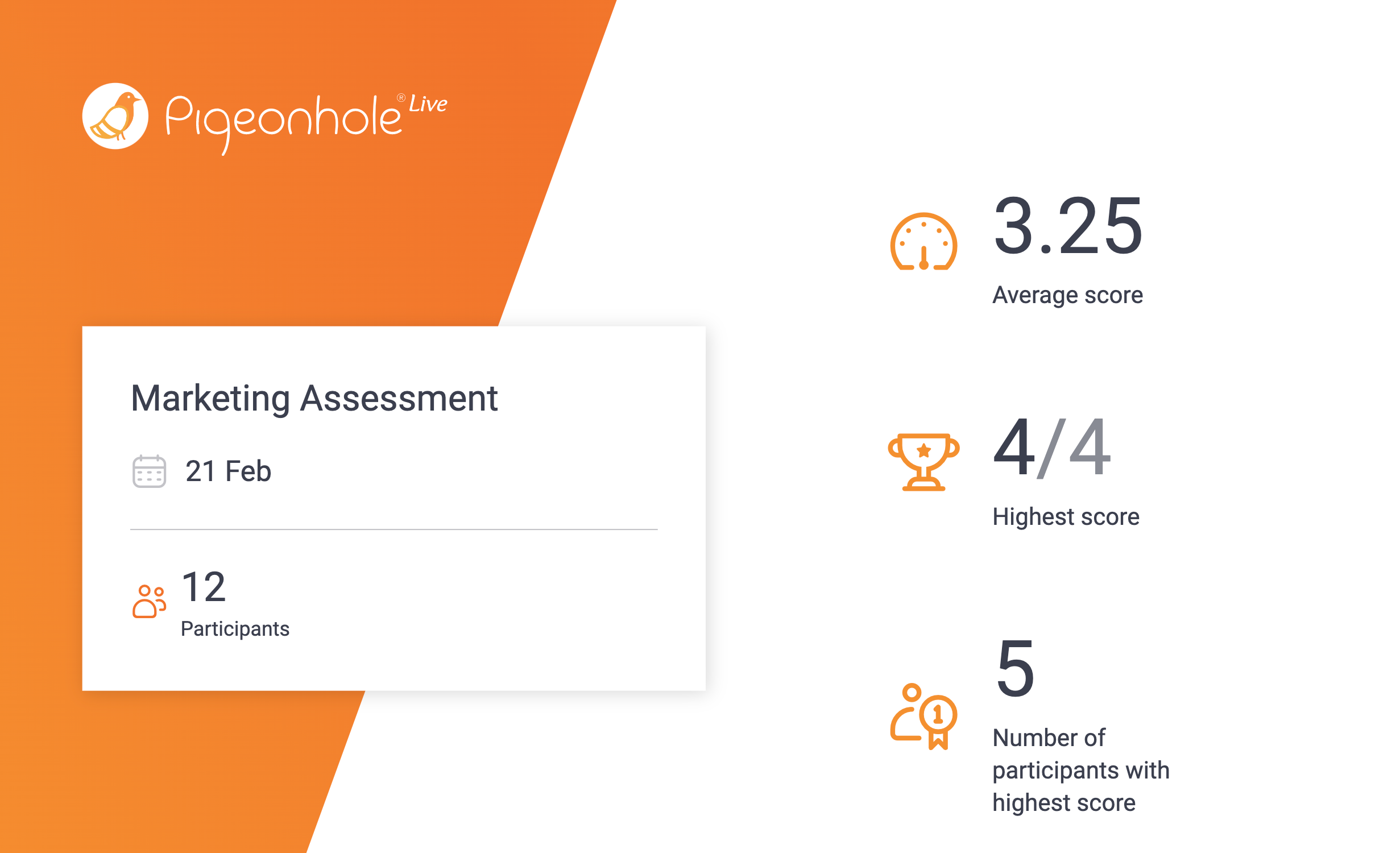 Scoring for Assessment
When the Assessment is completed, your participants will see their individual scores on their Audience Web App.
As the trainer or administrator, you will be able to see the overall results on the Admin Panel.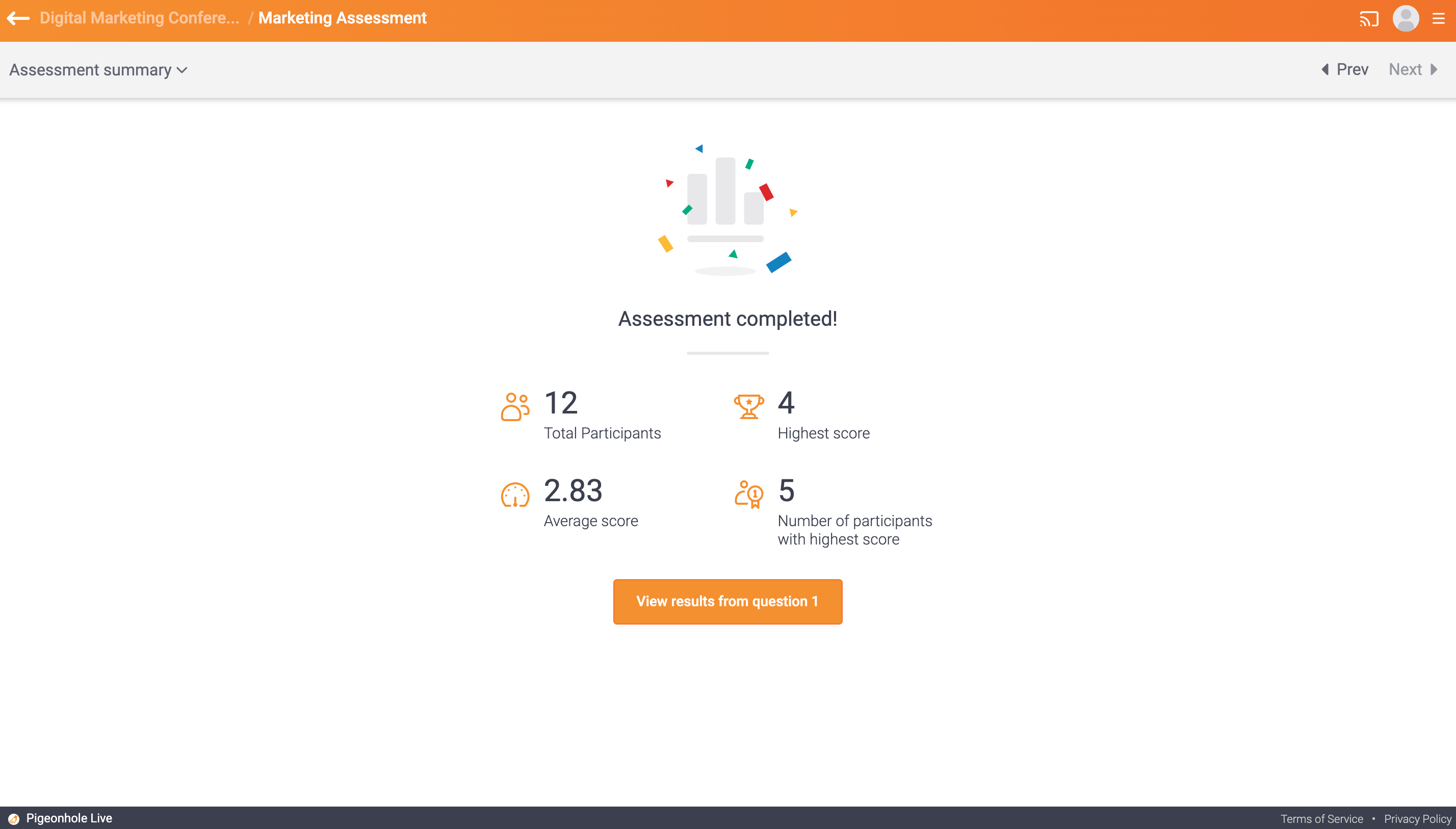 The results are also shown on the Projector Panel.
Here's a summary of the scoring options for each panel.
Interface
Results shown

Admin Panel

Projector Panel

Total participant count
Average score
Highest score
Number of participants with the highest score

Audience Web App

Individual participant's total score
Answers that they chose for each question
Correct answers for each question
Assessment Reports
You can download a PDF or Excel report that details each participant's total score and answers for each question once the Assessment session is over.