By default, sessions are displayed in a chronological order based on their start and end date/time on the Workspace, Panels and the Audience Web App.
If multiple sessions have the same start time, they will be presented in the order that they were created. You can choose to reorder or sort the sessions manually. Ordering sessions manually will also change the way ended sessions are displayed on the Agenda page in the Audience Web App.
How to reorder my sessions manually?
Go to Workspace> Pigeonhole> Agenda.
Then, click on the "Reorder sessions" text link right below the + Add session button.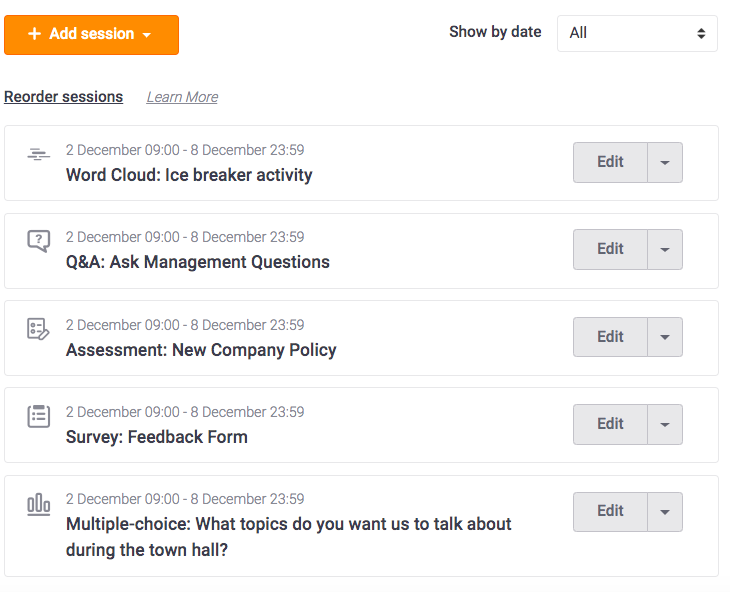 The page will reload, and you will see handles on the left of each session as shown below.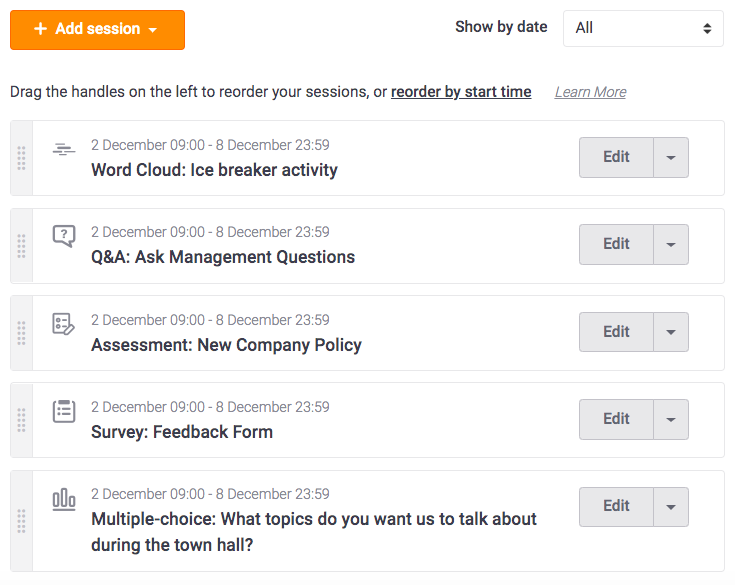 To reorder sessions, simply click on the handle on the left of the session you wish to reorder, then drag it up or down to the desired position. Changes are saved automatically.
Do note when sessions are ordered manually, ended sessions will no longer be moved to the bottom of the Agenda page on the Audience Web App, and grouped together under "Ended Sessions". They will remain in their respective positions and attendees will need to scroll down to find the ongoing sessions as the day progresses.
Ordering Sessions by start time
You can revert the session order by start time by clicking on the text link "reorder by start time". You will then receive a confirmation prompt on the screen. Once you confirm this action, the Agenda show sessions sorted by their start time.