By default, the Audience Web App Agenda shows the designated date and time of each session in a 24 hour format. You can customise the display to hide or show the session date and time, and also switch between 12 hour and 24 hour time formats.
Audience Web App date/time display options
Go to the Appearance page:
Under "Audience Web App Display Options", you will see the following options: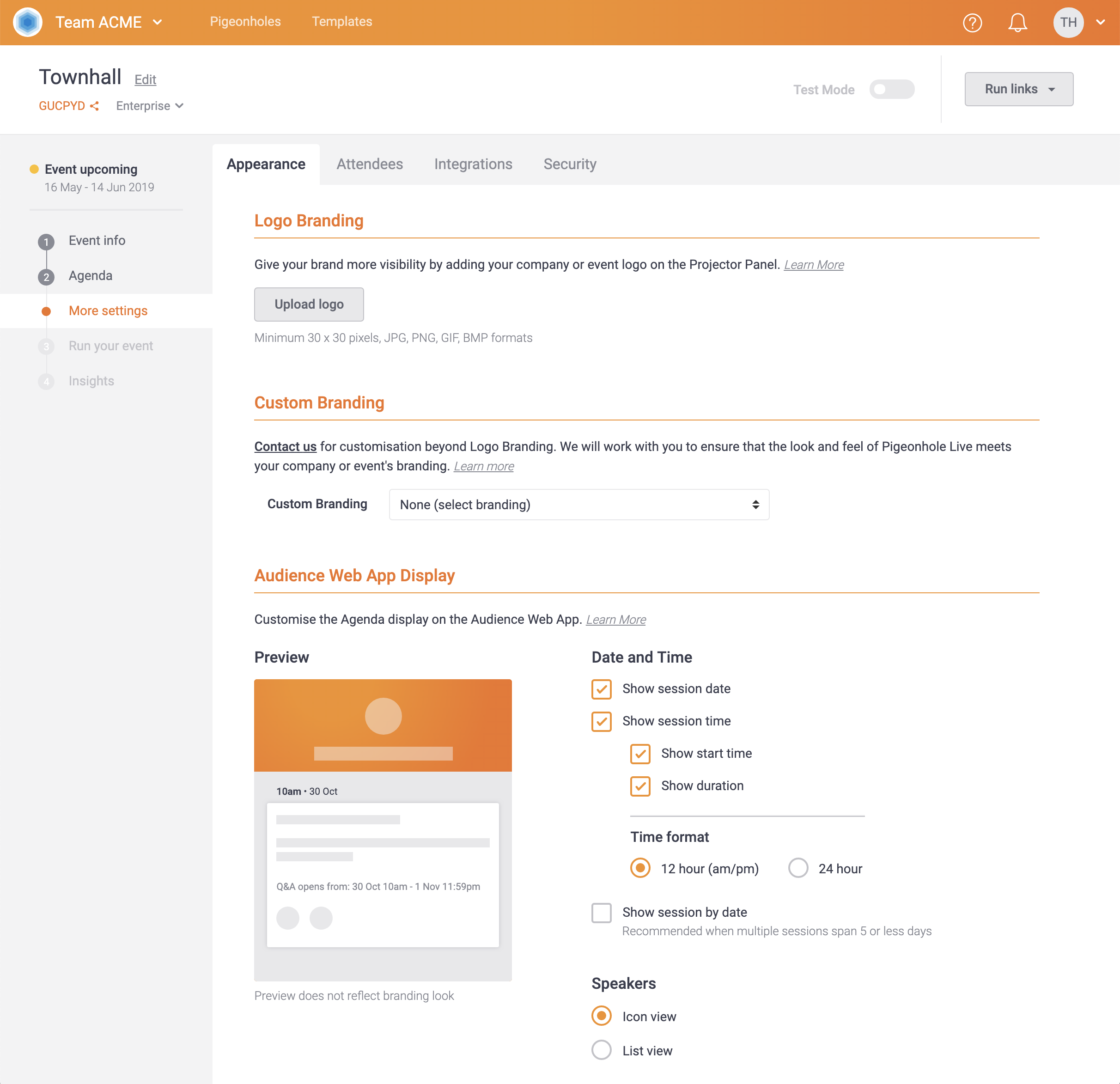 Remember to click "Save" once you select your options. Changes will be made to the Audience Web App Agenda immediately, so you can see the changes right away.
| | |
| --- | --- |
| Options | Description |
| Show Session Date | Select this to show the session date |
| Show Session Time | Select this to show the session time. When selected, you can choose between the 12 hour or 24 hour time format |