When you're ready to run your event or conduct your technical run, go to the Pigeonhole for this event and click on "Run" in the navigation menu.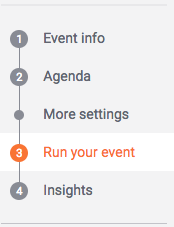 On the Run page, you will see a list of interfaces that you can use to manage and display audience responses throughout your event. They are the Audience Web App, Projector Panel, Moderator Panel, Admin Panel and Kiosk (if Kiosk has been enabled for your plan). You can open each of these interfaces from the Run your event page by clicking on the "Open" button.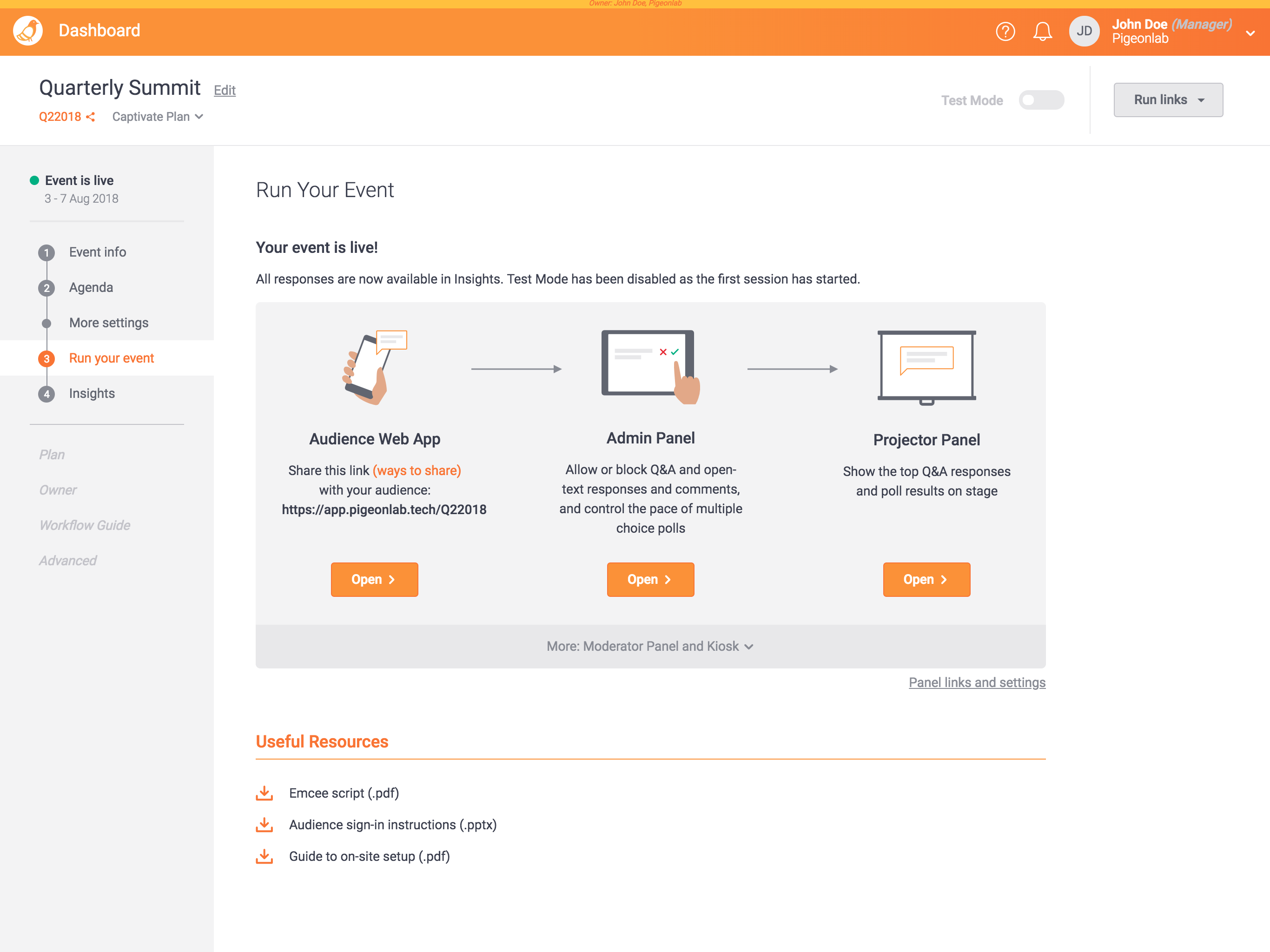 If your event is ongoing, these links will also be available on your Pigeonhole Overview page for easy access.
If you wish to open these interfaces on a different device such as a tablet, you can select "View URL" from the dropdown menu to view and copy the link to this interface.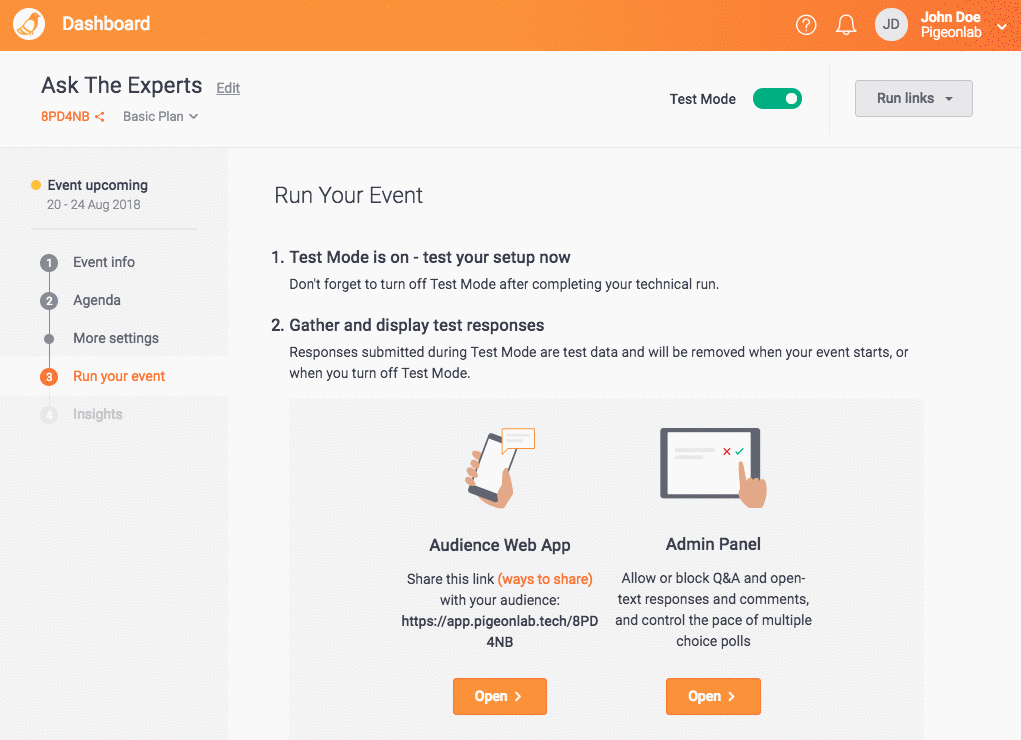 Learn more about setting up the various interfaces.
Resetting a URL
If you have given someone access to one of the Panels but later wish to revoke this access, you can reset the URL of this Panel by clicking on "Reset link".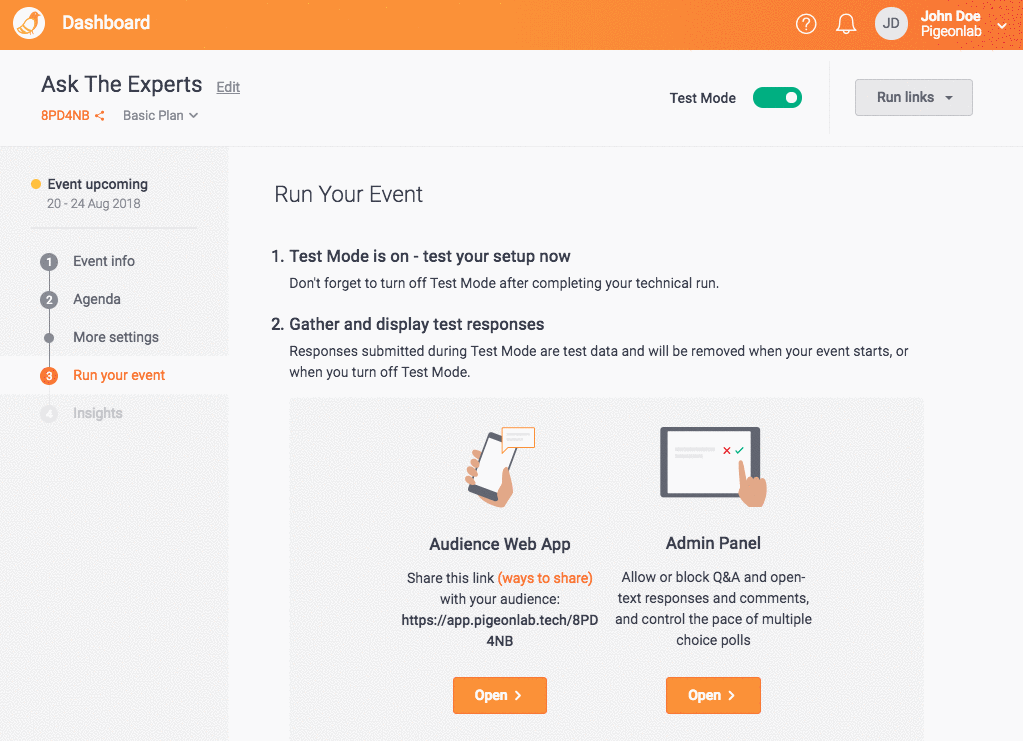 This Panel will now be accessible via a different URL from before. Take note to update any relevant personnel of this change in URL.
Resources
We also provide some resources to help you get started before and during your event. The following can be found in the "Resources" section of the run page:
Guide to on-site setup
Technical run checklist
Emcee script
Single-page intro slide
Step-by-step introduction slides
A5 flyer
Click on the download icon to download a particular resource, or "Download All".

Note
If you change your event passcode, remember to download the updated resources, so that the correct passcode will be reflected in your materials.