This article covers:
How to access invoices?

How to view invoices?
How to access invoices?
On your Workspace, select Workspace Settings on the drop-down menu in the top-left corner of the page.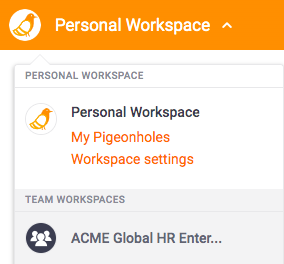 Under Workspace Settings, go to Plan and billing. You will find information on your Plans, Payment Methods, Billing Address, and Invoices here.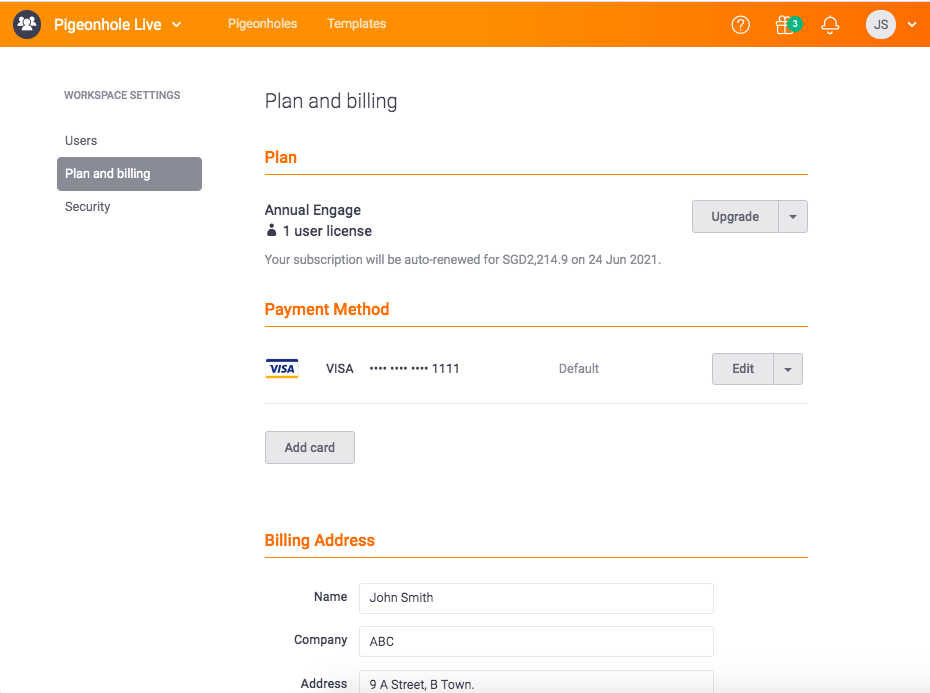 Note: If you purchased a subscription plan through one of our account managers, your plan will be listed as Custom Plan.
How to View Invoices?
All successful purchases you have made are listed as paid. This includes custom orders that have been approved and paid for such as Custom Branding.
Learn more about requesting for Custom Branding and purchasing a Pigeonhole.
You may view the order and invoice information for each paid transaction by clicking View next to each transaction or click on the drop-down menu and select Download invoice, to obtain a PDF copy of your invoice.